Colorful Summer Accessories
With the warm temperatures and sunny weather, comes the time to wear short sleeves, tanks and shorts!  If you are going to wear Summer clothes, you also get to wear fun and colorful accessories!  Adding colorful accessories to your Summer outfits takes them up a notch and adds a pop of color.
If you are using a capsule wardrobe for a neat closet and to maximize your outfit possibilities, you may have a lot of neutral clothes in your closet.  The best way to add interest and color to your neutral outfits is with a bit of color.  The easiest way to add color without spending much money is with earrings, necklaces and bandanas.  This pair of Beaded Ball Drop Earrings are a gorgeous hot pink color and are only $12.99!  This pair of Ball Drop with Tassels Earrings are beautiful, comes in 7 colors, and are also only $12.99!
This Tassel Beaded Station Necklace is a featured accessory in The Stay At Home Mom Capsule Wardrobe: Summer 2018 Collection eBook and is under $15.  This eBook is a complete wardrobe plan for the Summer season with all clothes, shoes and accessories selected for you.  It comes complete with convenient shopping links, 100 outfit ideas, a travel packing guide, checklist and more!  What's great about all my Capsule Wardrobe eBooks is that the wardrobe collections use a majority of Core Closet Essentials each season, mixed with a few trendy pieces to freshen up your closet every season.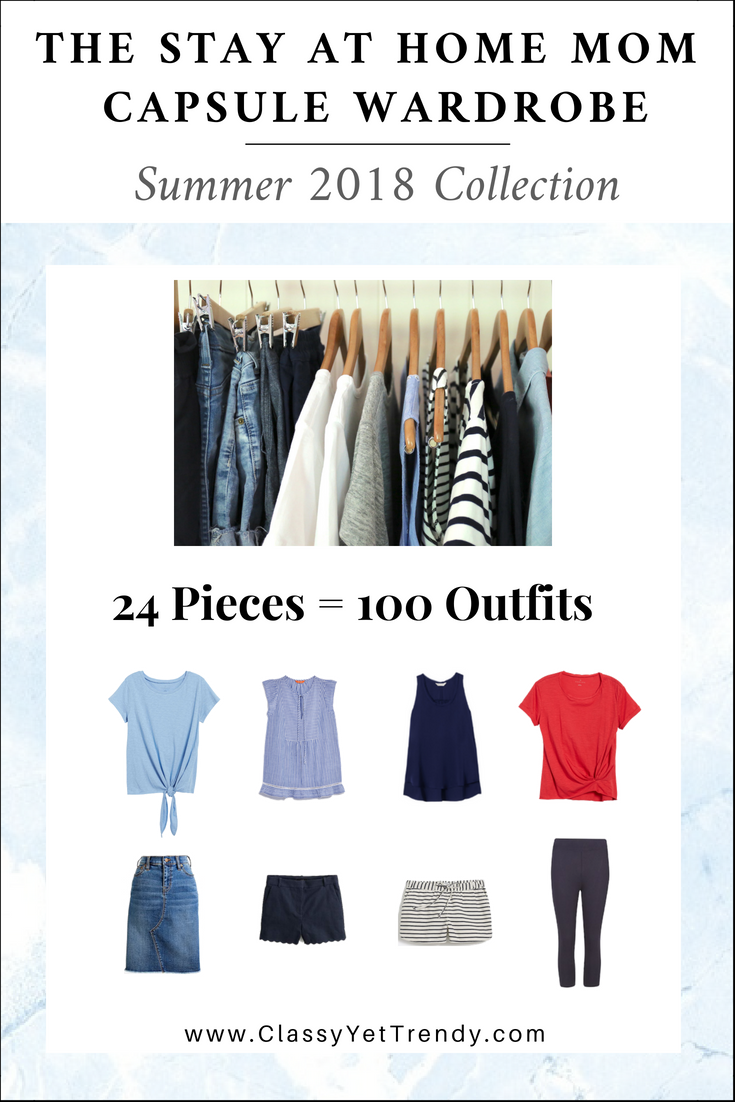 I'm loving this Threads & Flowers Layer Necklace, as it would look great with any outfit!  I'm seriously considering ordering that one!  This Brynn Layered Necklace a multi-strand necklace featuring exotic beadwork and coin embellishments.
I'm sure you all have seen the popular wood handbags, but the price may be holding you back for buying one?  I just found this Bamboo Clutch and it's a steal at only $34.99!  This one would look great with your Summer outfits!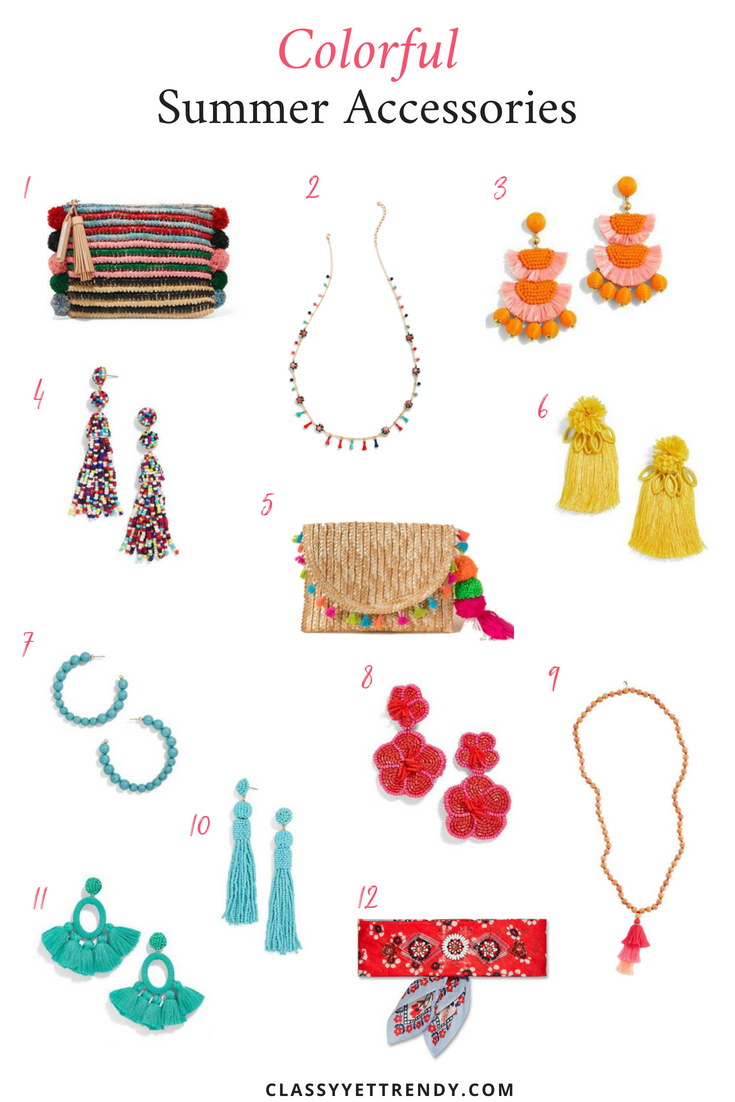 1. Pompom-embellished Leather-trimmed Straw Clutch
2. Threads & Flowers Layer Necklace
3. Bead & Raffia Earrings
4. Granita Beaded Tassel Earrings
5. Corina Straw Tassel Clutch
6. Sanaya Tassel Earrings
7. Cyrena Beaded Hoop Earrings
8. Rosa Flower Drop Earrings
9. Wood Bead Triple Tassel Necklace
10. Mariachi Beaded Tassel Earrings
11. Abacos Tassel Earrings
12. Floral Print Embellished Cotton Bandana
Shop The Post: