Fall Colors 10-Piece Mini Capsule Wardrobe
I have received a few emails from those of you who want to try using a mini capsule wardrobe, but don't know where to start. I created a 10-Piece capsule wardrobe with a beautiful Fall season color palette and I included 10 outfit ideas to get you started! This capsule includes the colors burgundy, emerald, tan, charcoal and cognac.
I have the tutorial How To Start A Capsule Wardrobe: A 4-Step Easy Visual Guide where 10 pieces in neutral colors can mix and match to create several outfits. But, if you needing a capsule wardrobe just for the Fall season, here is one with gorgeous Fall colors!
You can add a few of these pieces to the Simplified Style®: Dressy & Casual Capsule Wardrobe Collection to add some color and expand the capsule. The Simplified Style®: Dressy & Casual Year-Round Capsule Wardrobe is great to wear on its own since all the pieces are neutral colors and the collection has 400+ for all seasons of the year. But, if you want to add color, it's easy to add just a few color pieces and expand the capsule.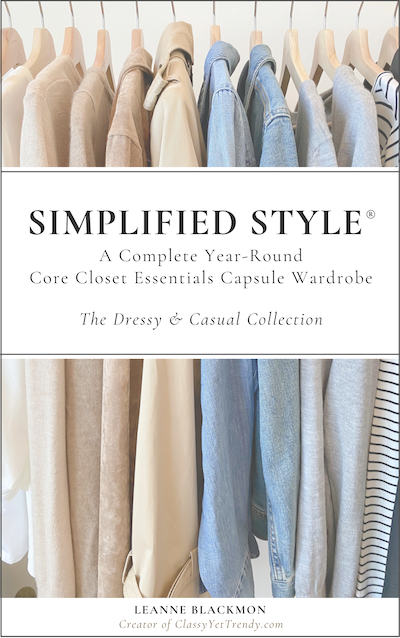 All the clothes and shoes in this mini capsule wardrobe come from J. Crew Factory, which are budget buys and these are several of their new Fall arrivals!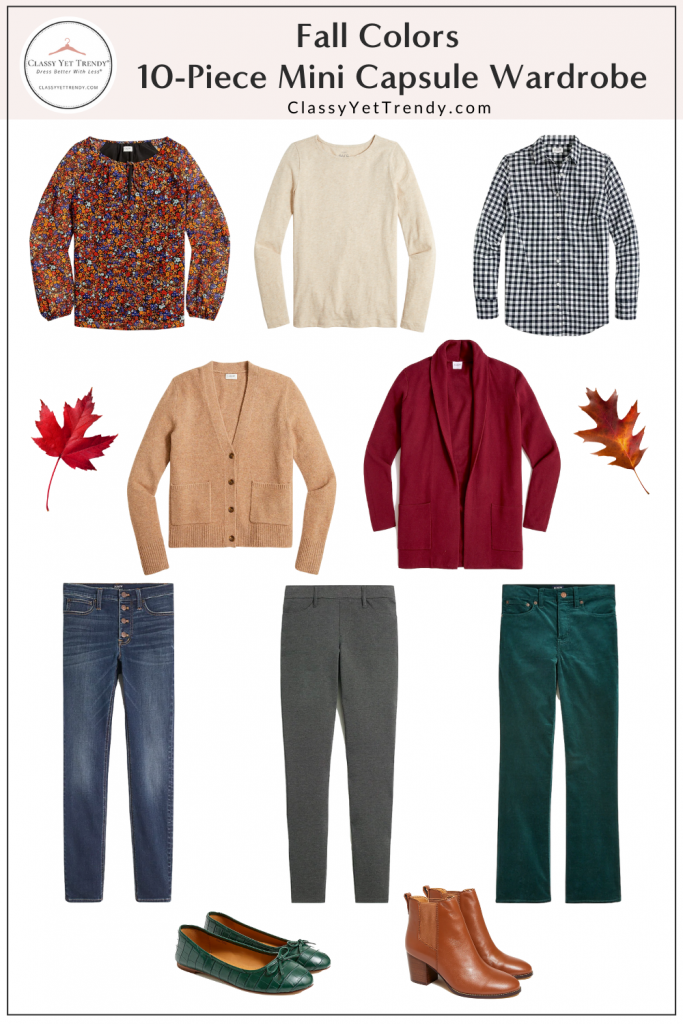 Fall Mini Capsule Items
Fall floral peasant top | beige long sleeve tee | navy gingham shirt
v-neck cardigan sweater | burgundy sweater blazer
dark wash button-fly stretch jeans | charcoal ponte pants | emerald corduroy crop flare pants
emerald ballet flats | cognac boots
You may also like:
Free Printable Capsule Wardrobe Season Planner
How to Build A Travel Capsule Wardrobe
Travel/Mini Capsule Wardrobe Ideas
Here are a few outfit ideas…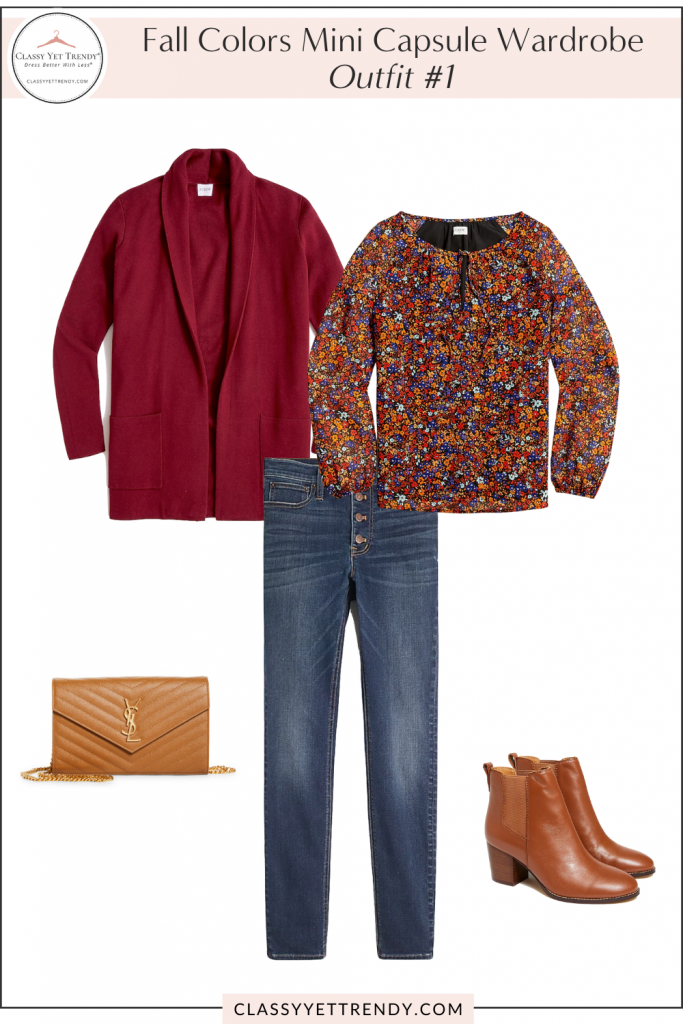 Outfit #1 Details: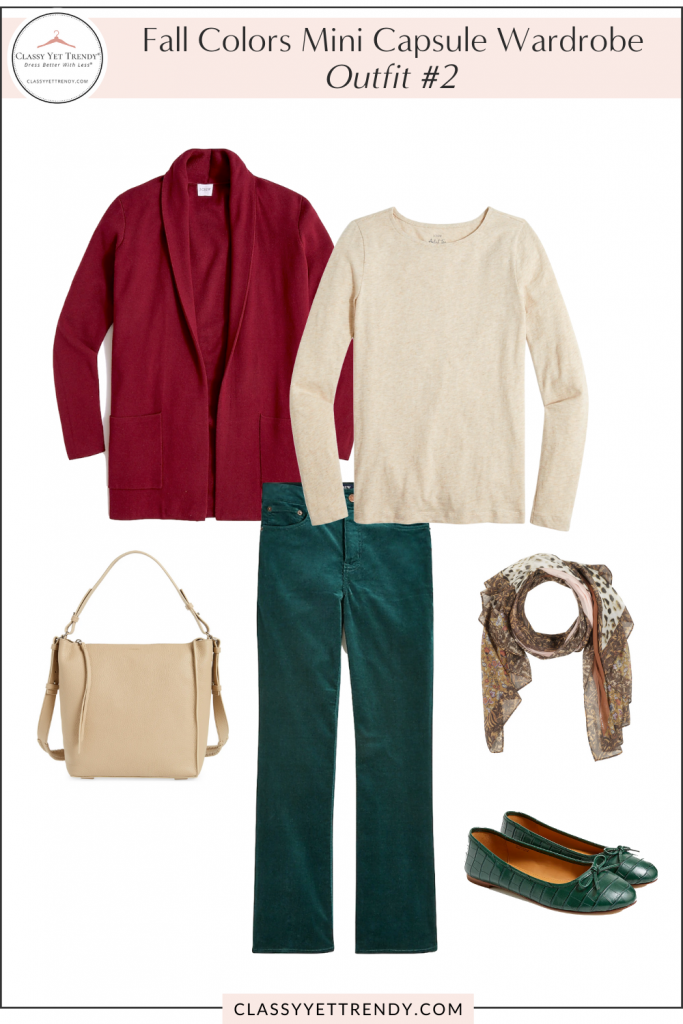 Outfit #2 Details: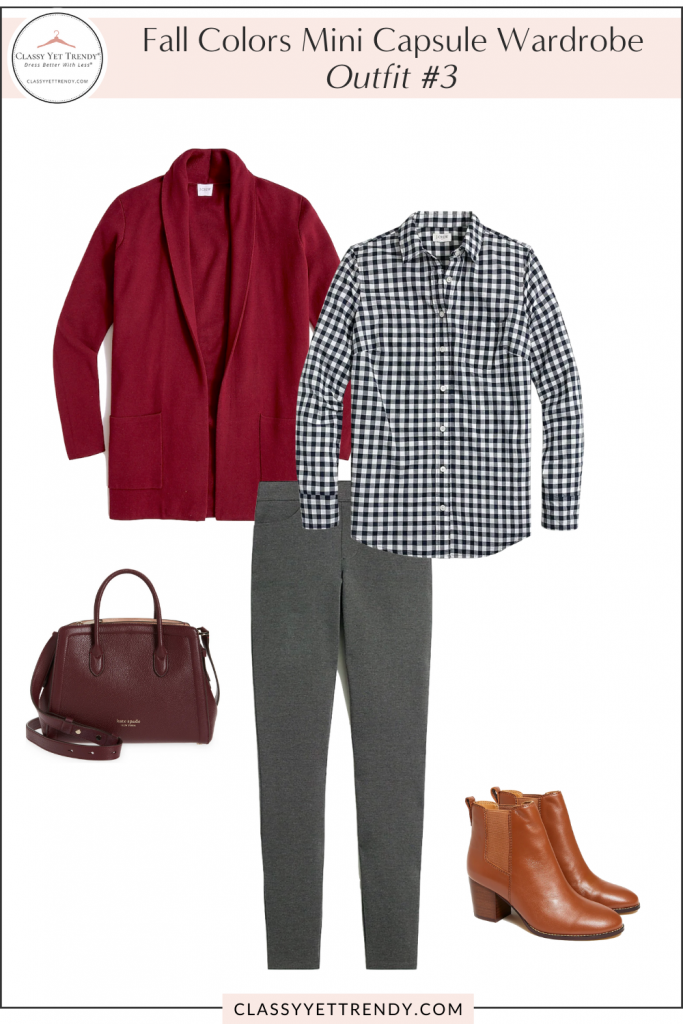 Outfit #3 Details: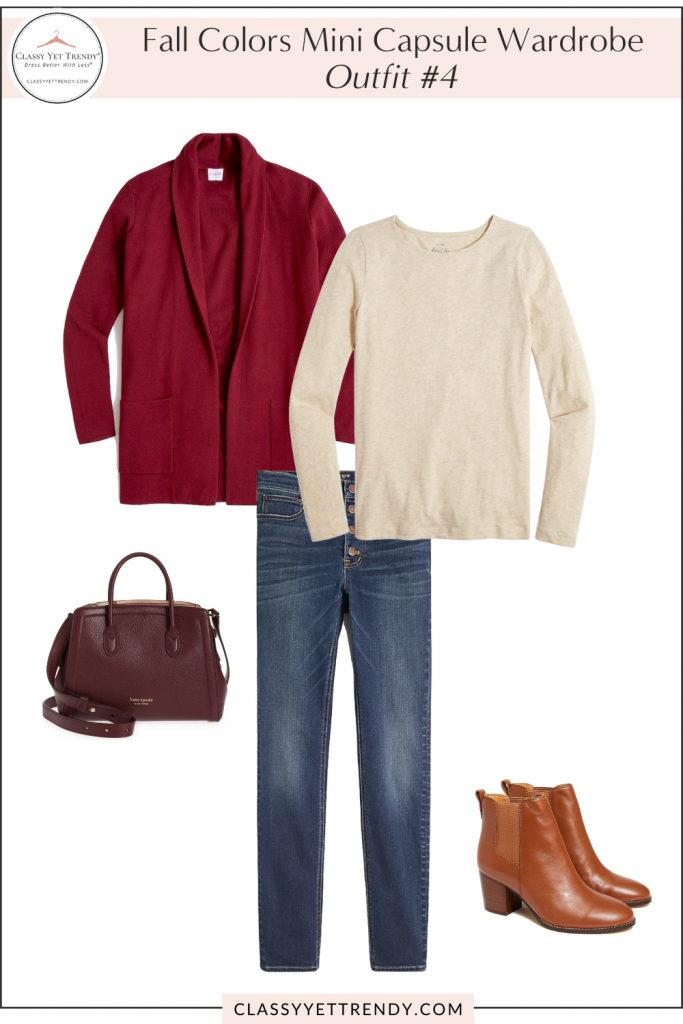 Outfit #4 Details: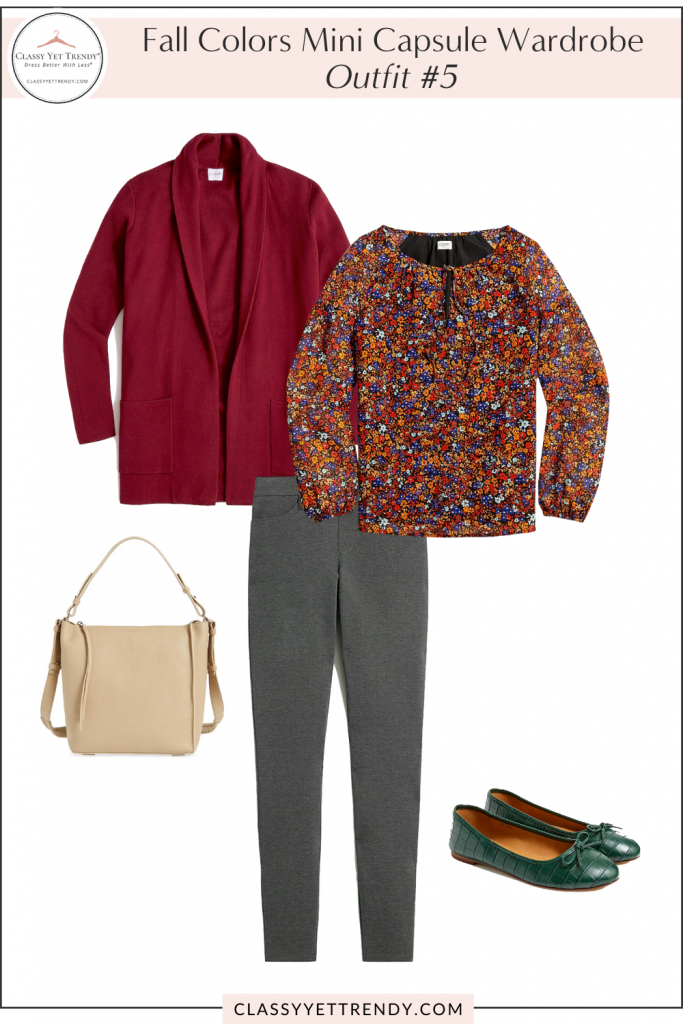 Outfit #5 Details: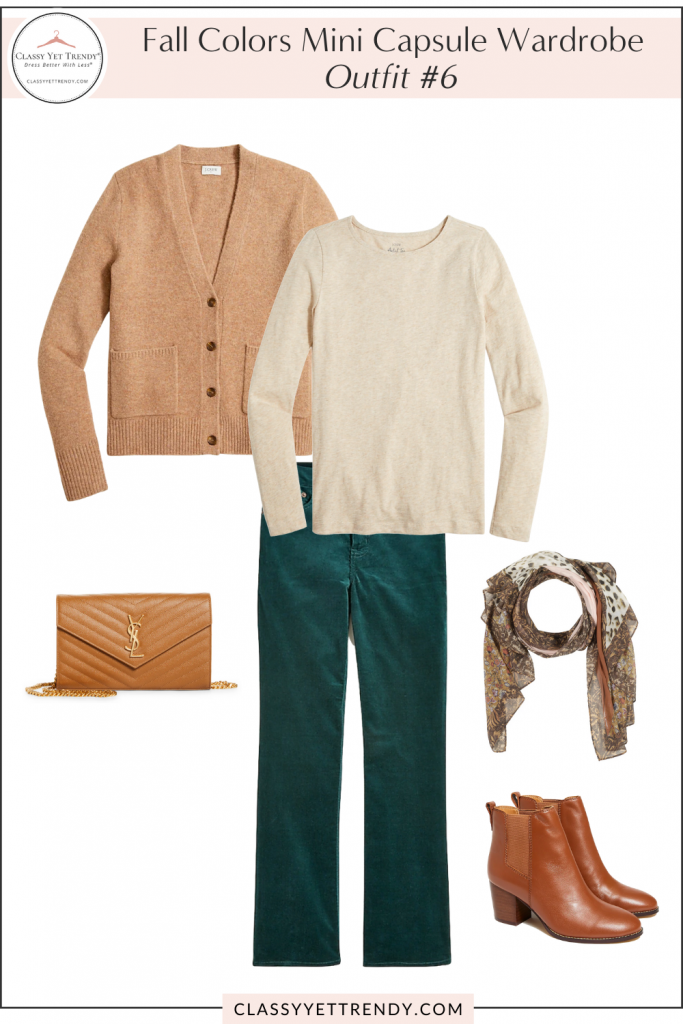 Outfit #6 Details: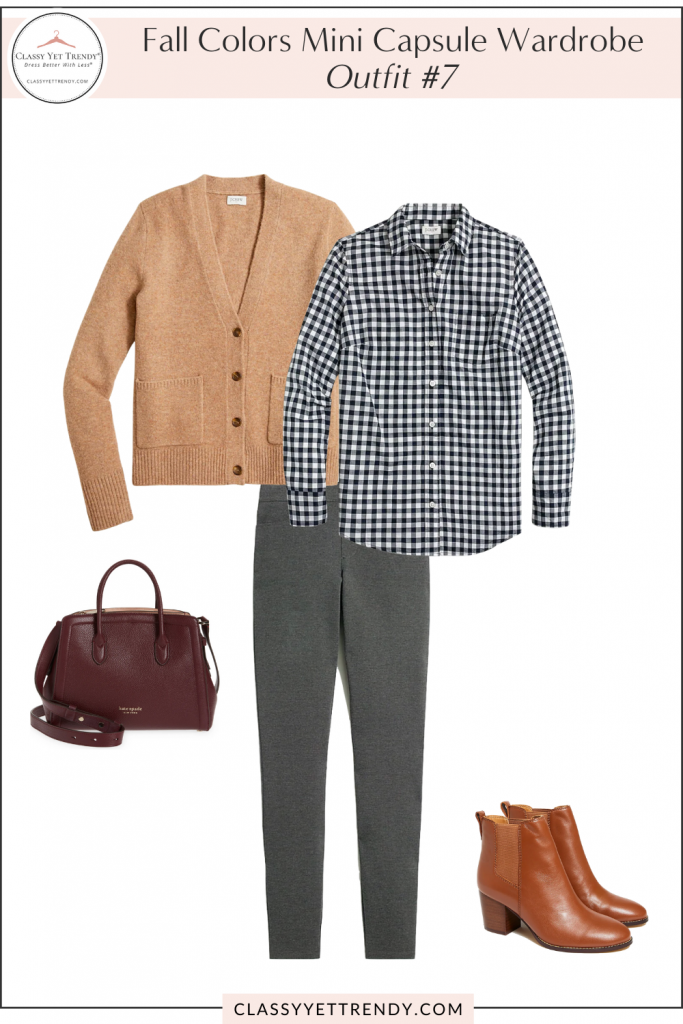 Outfit #7 Details: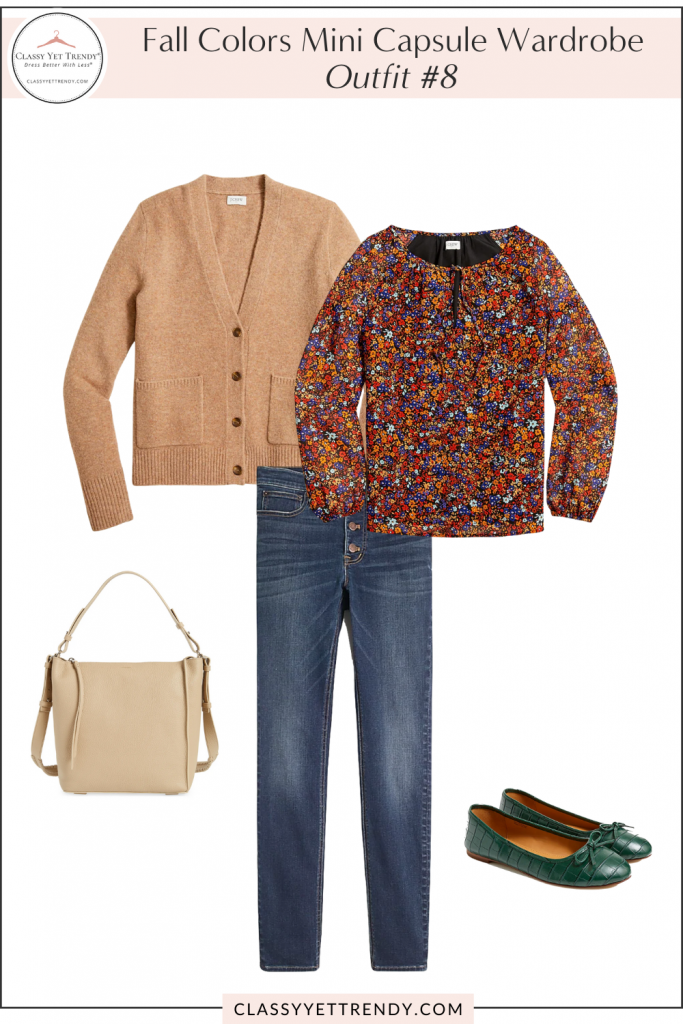 Outfit #8 Details: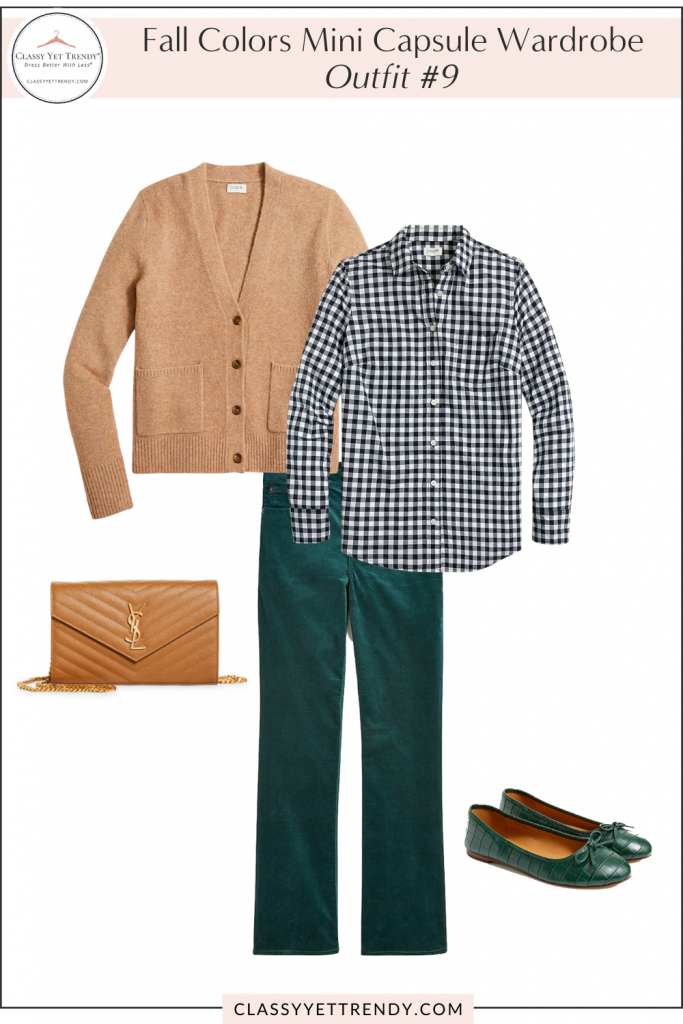 Outfit #9 Details: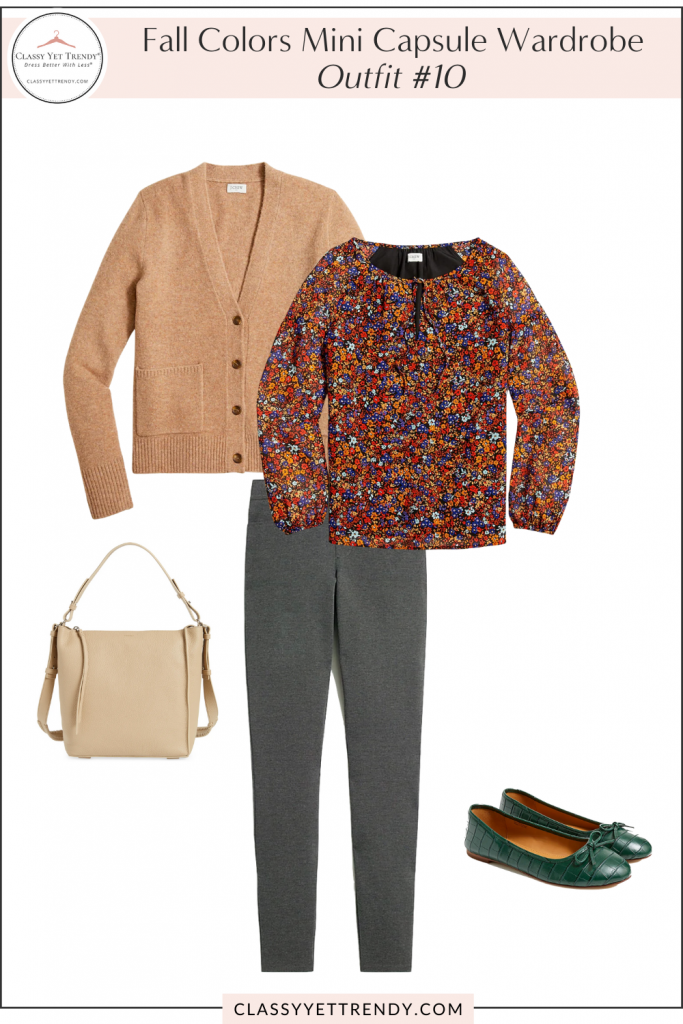 Outfit #10 Details:
I hope you enjoyed this post!
Thank you for visiting the Classy Yet Trendy blog!
A Bit Of Inspiration For Your Day
"Not only so, but we also glory in our sufferings, because we know that suffering produces perseverance;  perseverance, character; and character, hope.  And hope does not put us to shame, because God's love has been poured out into our hearts through the Holy Spirit, who has been given to us." – Romans 5:3-5