A Look Back At 2015 (Trendy Wednesday Link-up #53)
A review of the 2015 Year on ClassyYetTrendy.com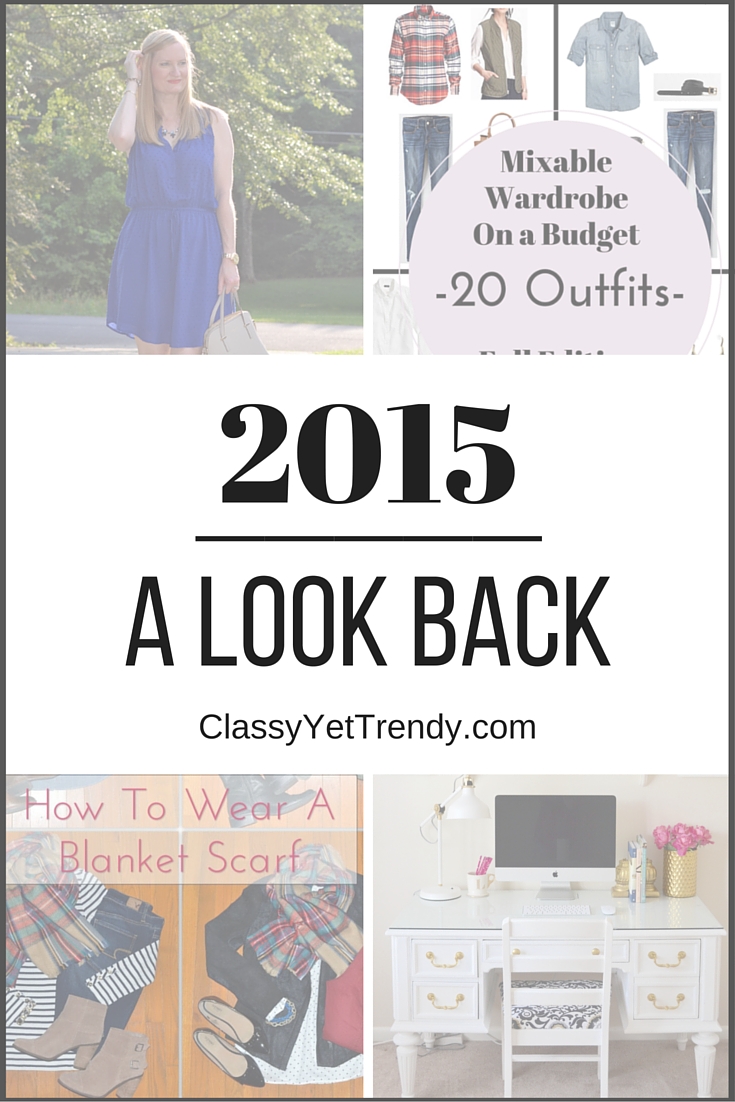 At this time of year, we usually look back at everything that happened during the year.  We review how we've changed or stayed the same.  Classy Yet Trendy has evolved from being a blog just about outfits, beauty and recipes to a blog being more diverse about fashion and lifestyle.  This year I have paid attention to Google Analytics and noticed which posts are popular.  I've found the posts that get the most traffic are the ones about how to create outfits and quick outfit ideas.  I plan to expand on this concept this year.  If you have a blog and want to really grow your blog, look on Google Analytics and see which posts are popular.  Then, focus more on those types of posts to increase your traffic.
Here's what happened in 2015:
I transferred my blog from Blogger to WordPress and haven't looked back.  There's so much more you can do with your blog if it's on WordPress.  Plus, it's easier to organize your posts into categories.
At the first of the year, my haircolor went from being strawberry blonde to just blonde.  I just got tired of having to color my hair all the time and wanted my natural haircolor back.  So I just highlight it now.
I wrote my first E-Book, "The Essential Capsule Wardrobe: Winter 2015 Collection"!  It's selling several copies everyday!  Thank you to everyone who have purchased it.  It's been so popular, I have plans to publish a Spring Capsule Wardrobe E-Book.
ON SALE!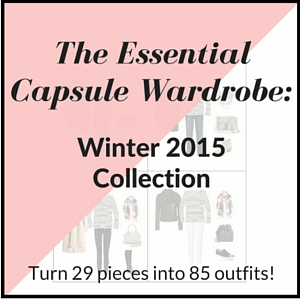 Here's my most recent project…an office makeover!  I painted my desk and chair white with gold knobs and hung a few framed prints.  See where I found this Macaron print and Eiffel Tower print HERE!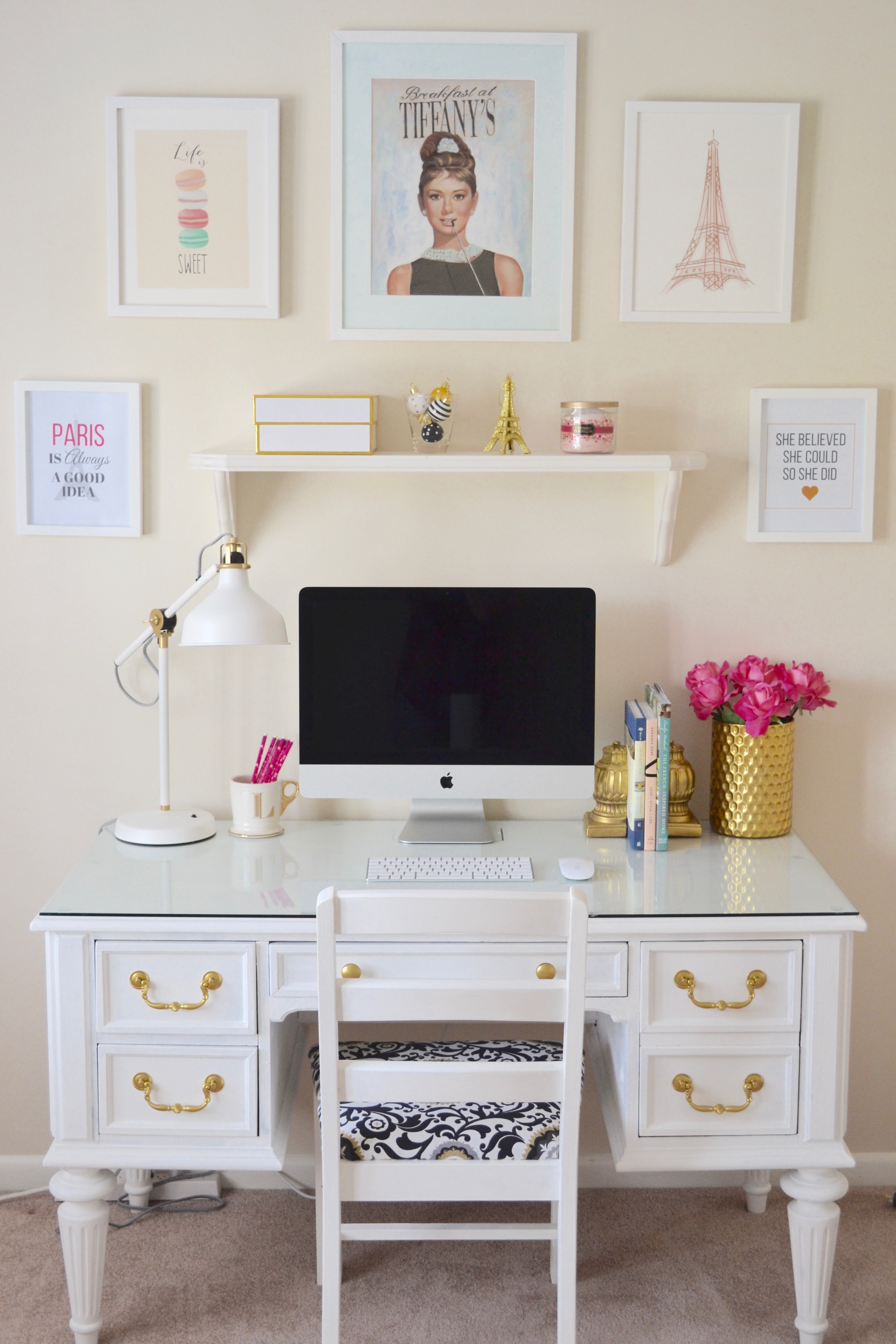 New Office Reveal, December 2015
Here's a look back at some of my favorite outfits I wore: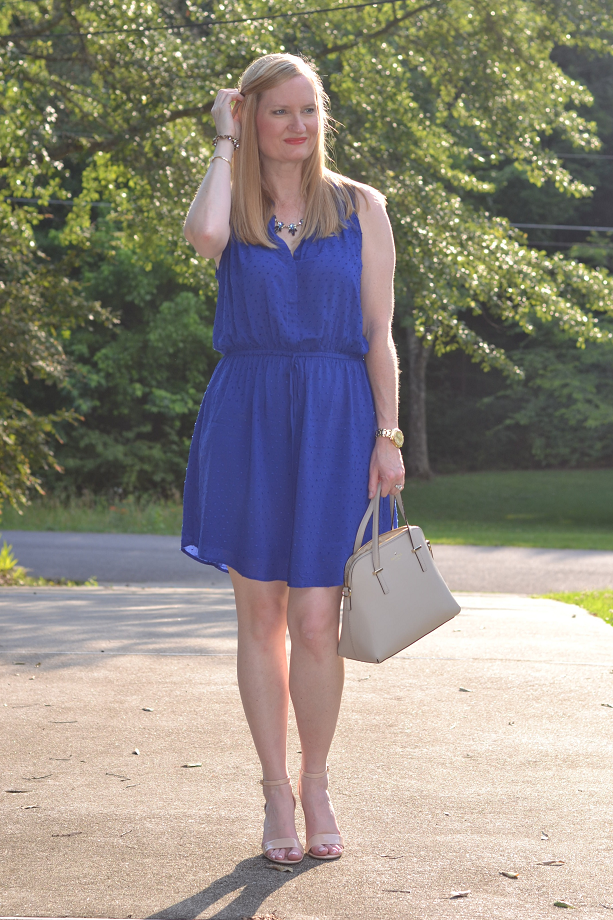 "Perfect Blue Dress", June 2015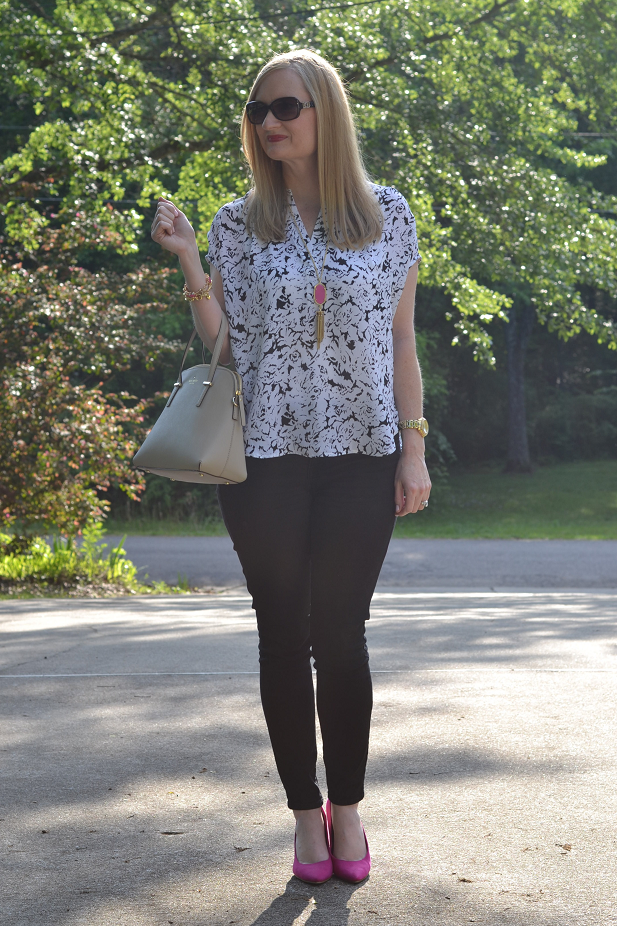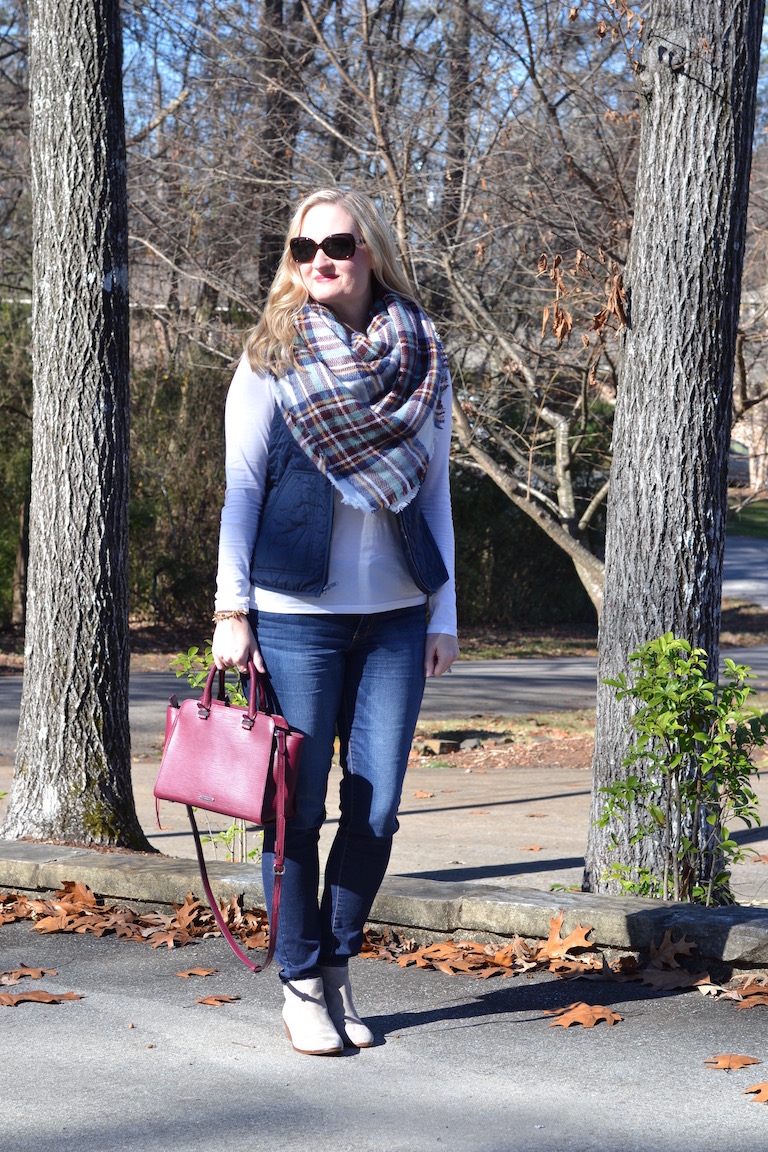 "Blue and Burgundy", December 2015
 A few popular posts of the year: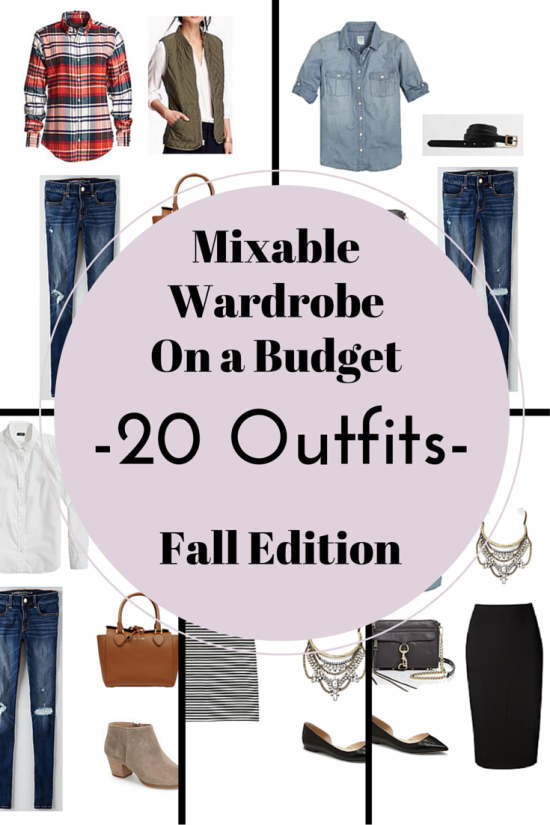 "Create a Mixable Wardrobe On a Budget: 20 Outfits – Fall Edition."  I had so much positive feedback from this post, it gave me the idea to write an E-Book.  This post wraps up the Mixable Wardrobe On a Budget Series, by taking a few pieces and creating 20 outfits.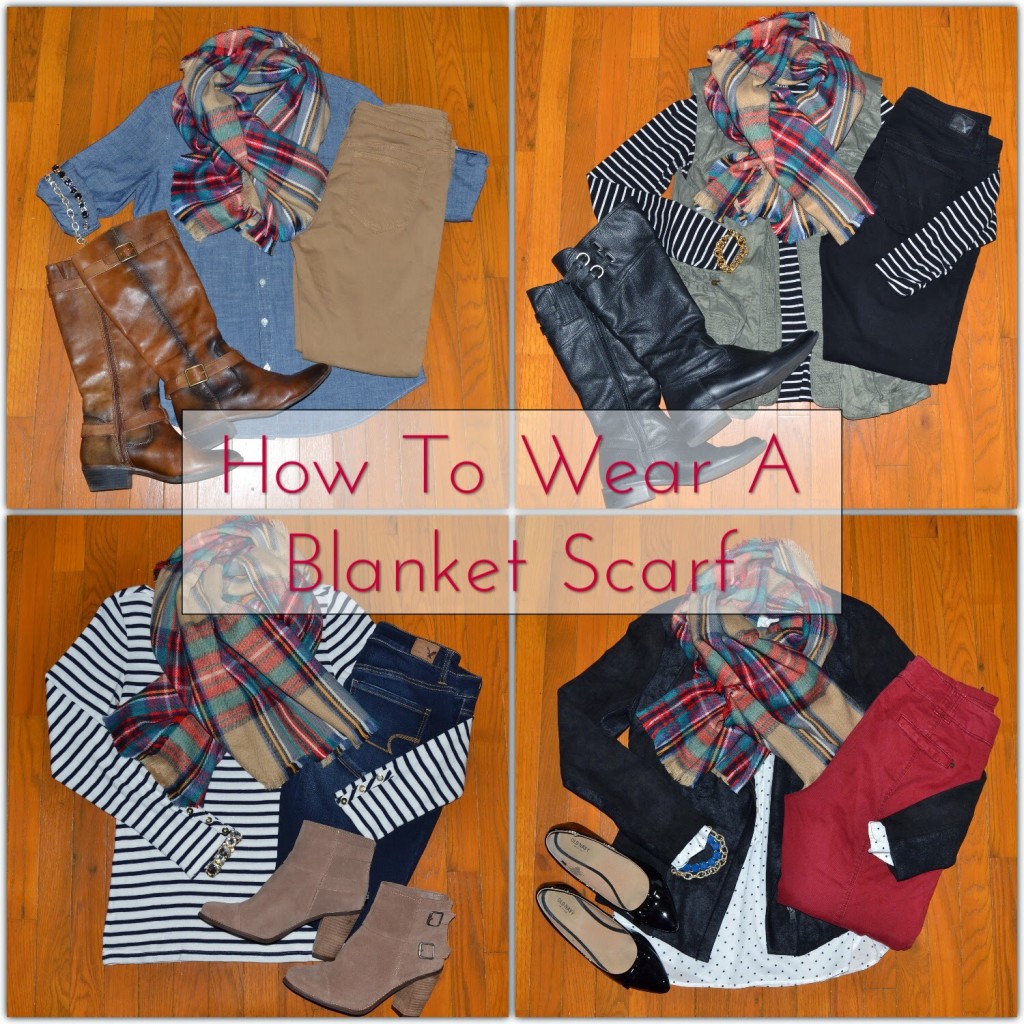 "How To Wear a Blanket Scarf 4 Ways."  I published this post in 2014 and it's still my most popular post today.  Hmm, maybe I need to do more flatlay posts?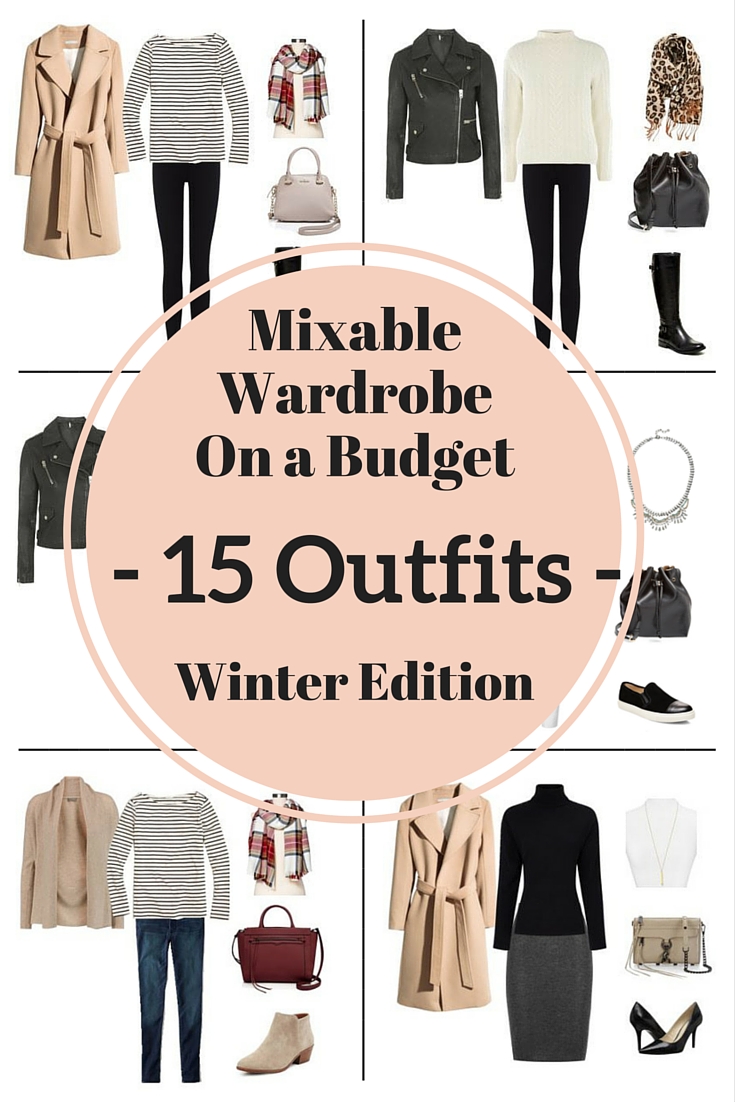 "Create A Mixable Wardrobe On a Budget: 15 Outfits Winter Edition" This is the 2nd installment on the Mixable/Capsule Wardrobe series.  The outfits in this posts are a few in my E-Book.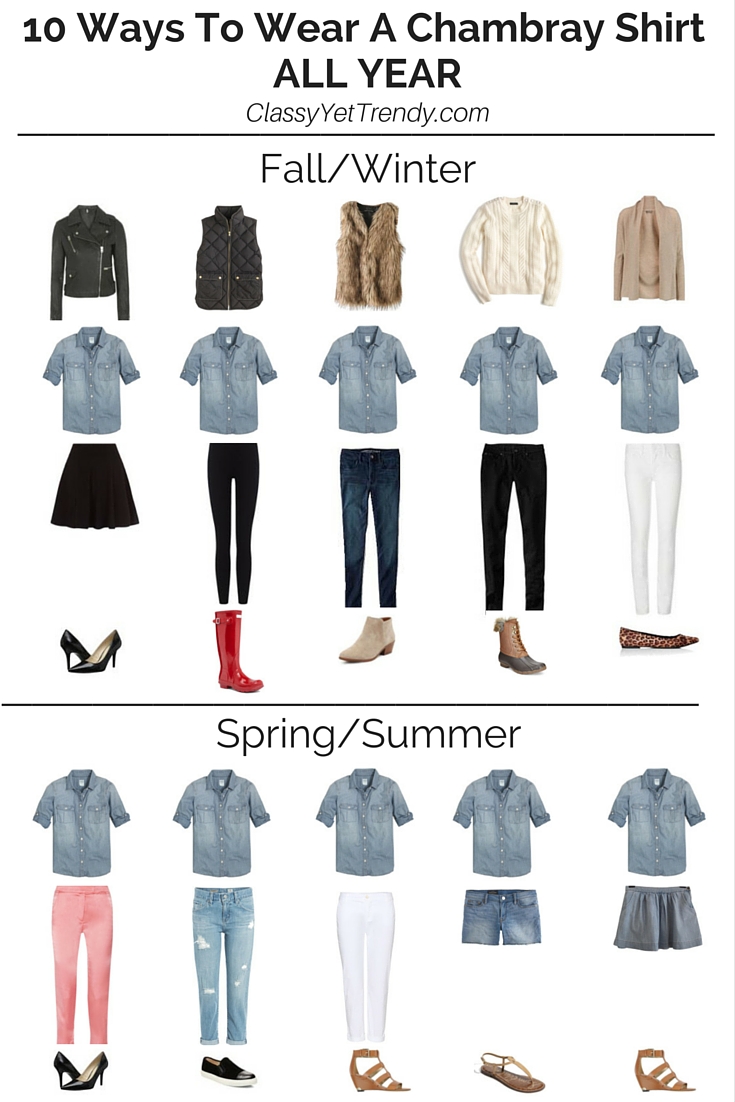 "10 Ways To Wear a Chambray Shirt All Year"  This is a new type of post on the blog.  It shows you how to incorporate one piece into many outfits.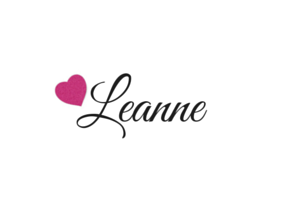 The two featured bloggers from the last linkup are:


Lisa's outfit is classy and chic!
 I love Kim's cape blazer!  A unique outerwear piece!
1.  Please follow your Host 
2. Link up to 5 posts: 
it can be about fashion, style, beauty or lifestyle

(linkup to your blog post and not your main page)
3. Please include a link back to this post or place my linkup button in your post.
4.  Now, add your post(s) below!  I hope you enjoy the linkup and enjoy meeting other bloggers!