Essential #Girlboss Fashion & Style Books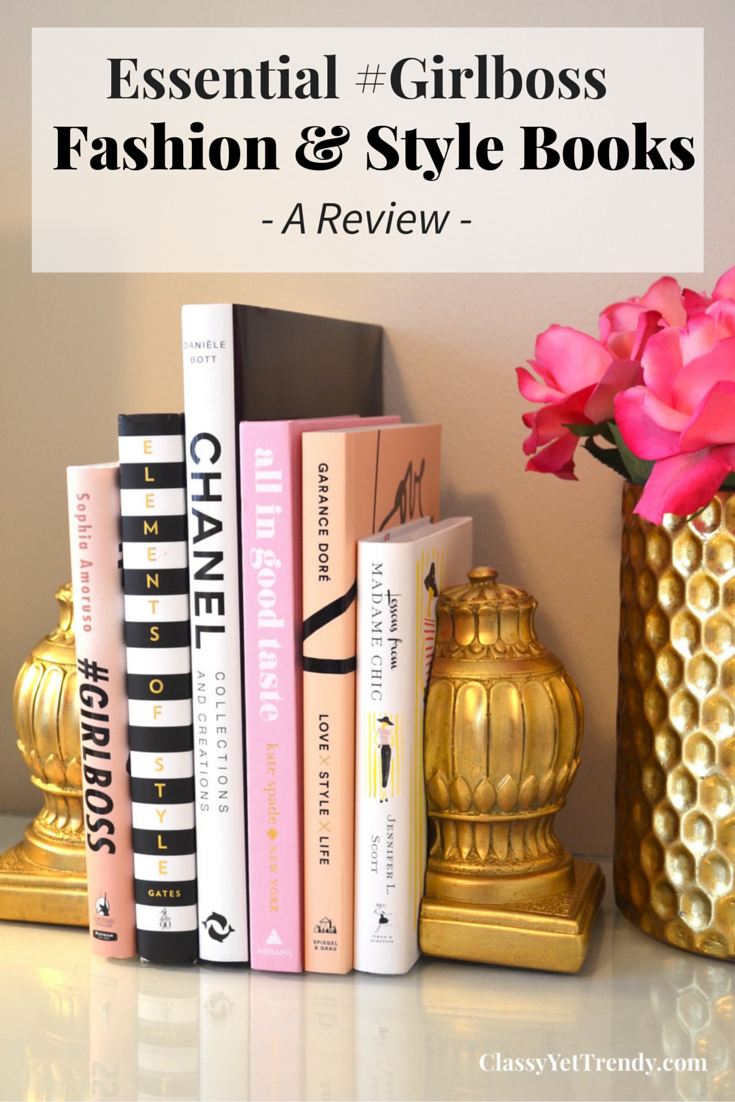 As a fashion, beauty and lifestyle blogger, I love books on fashion!  I consider myself a visual person, always taking in the beauty of my surroundings.  I love art and architecture and most of all I love fashion!
When I completed my office makeover in December, I knew I needed a few books on fashion to reside on my desk in my office.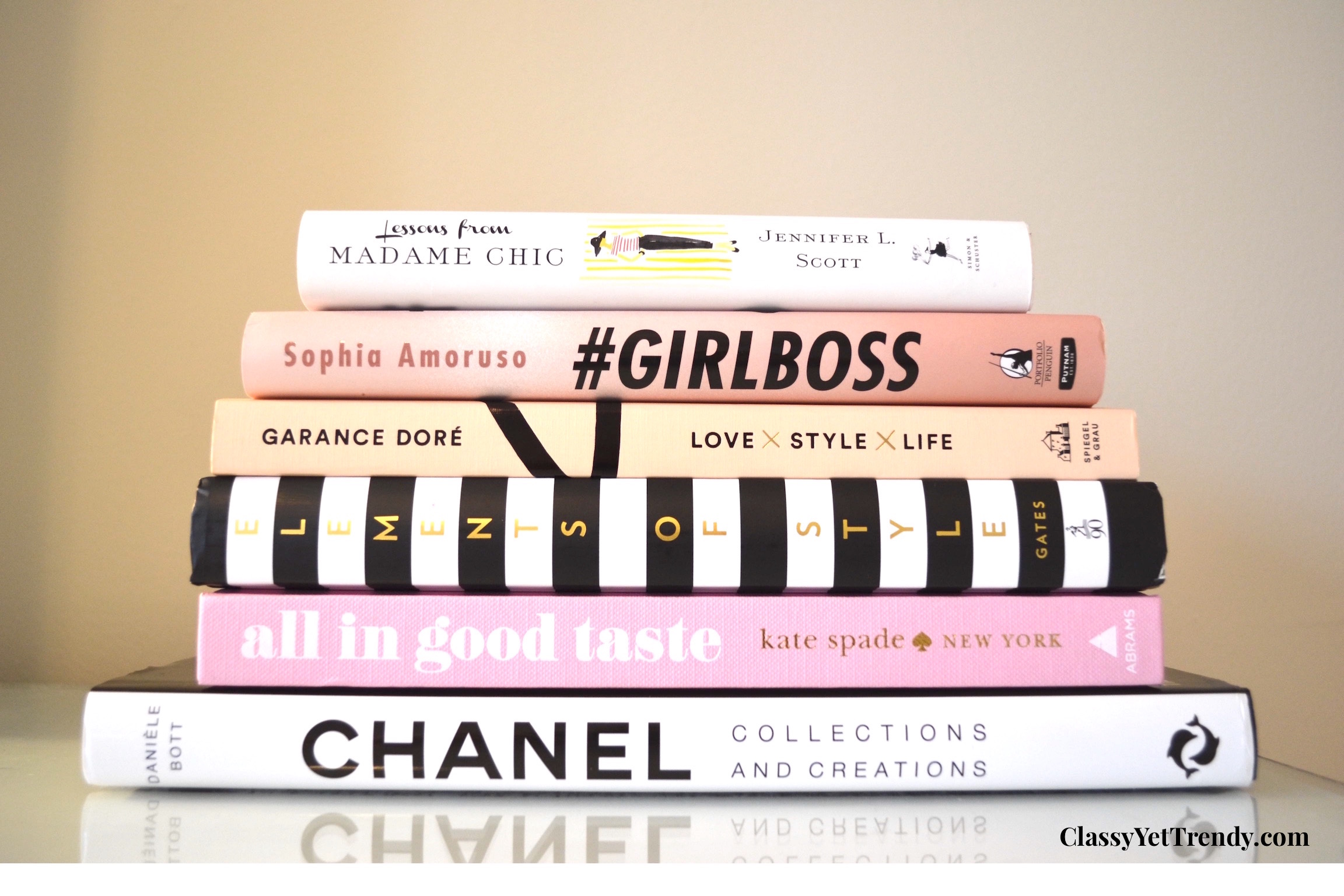 Click on the titles and images to shop!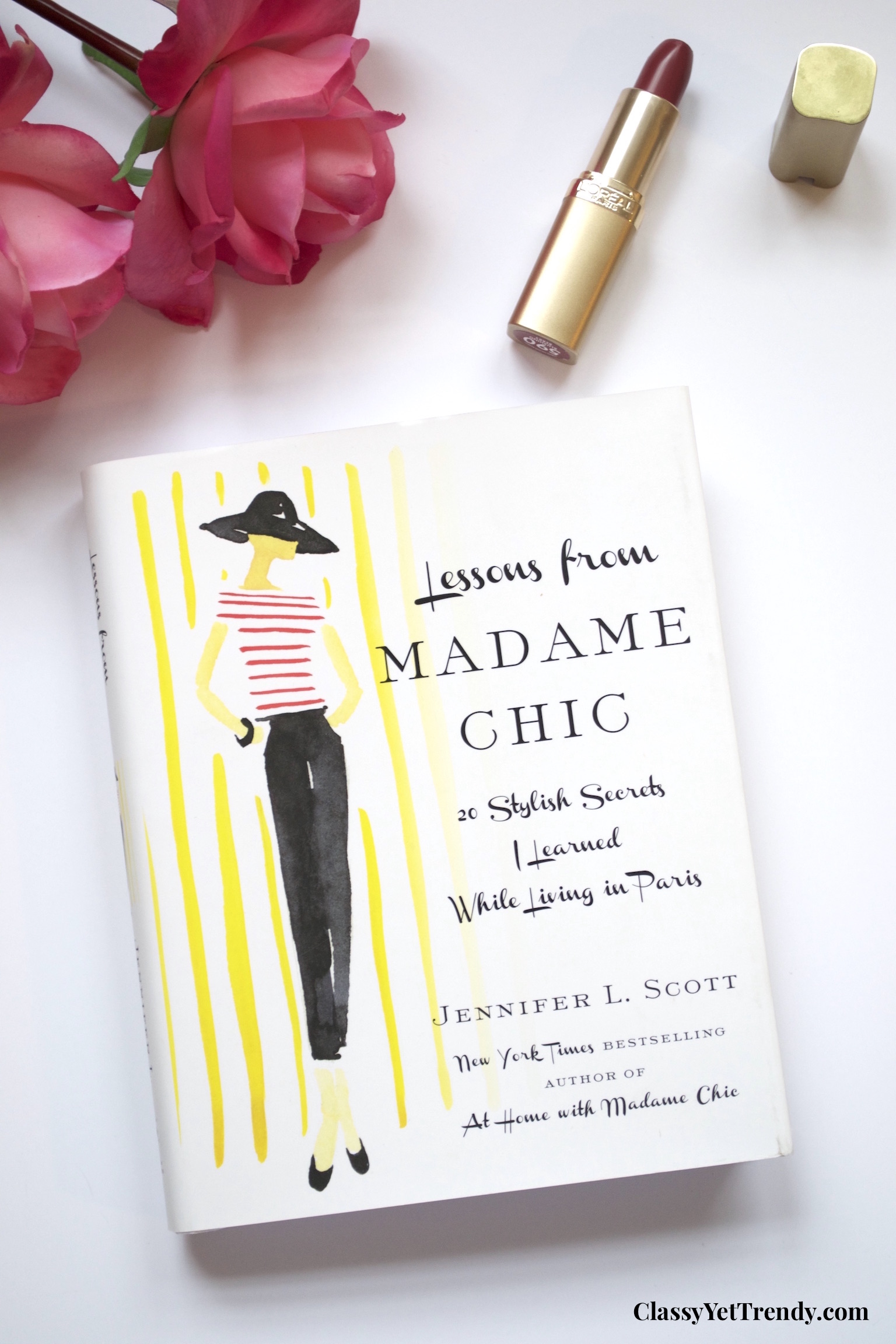 Excerpt from Amazon.com:
Inspired by Paris, this lighthearted and deceptively wise contemporary memoir serves as a guidebook for women on the path to adulthood, sophistication, and style. Jennifer Scott's self-published success is now a beautifully packaged and fully illustrated gift book, perfect for any woman looking to lead a more fulfilling, passionate, and artful life.
Paris may be the City of Light, but for many it is also the City of Transformation. When Jennifer Scott arrived in Paris as an exchange student from California, she had little idea she would become an avid fan of French fashion, lifestyle, and sophistication. Used to a casual life back home, in Paris she was hosted by a woman she calls "Madame Chic," mistress of a grand apartment in the Sixteenth Arrondissement.
Madame Chic mentors Jennifer in the art of living, with elegance and an impeccably French less-is-more philosophy. Three-course meals prepared by the well-dressed Madame Chic (her neat clothes covered by an apron, of course) lure Jennifer from her usual habit of frequent snacks, junk food, sweatpants, and TV.
Additional time spent with "Madame Bohemienne," a charming single mother who passionately embraces Parisian joie de vivre, introduces readers to another facet of behind-closed-doors Parisian life.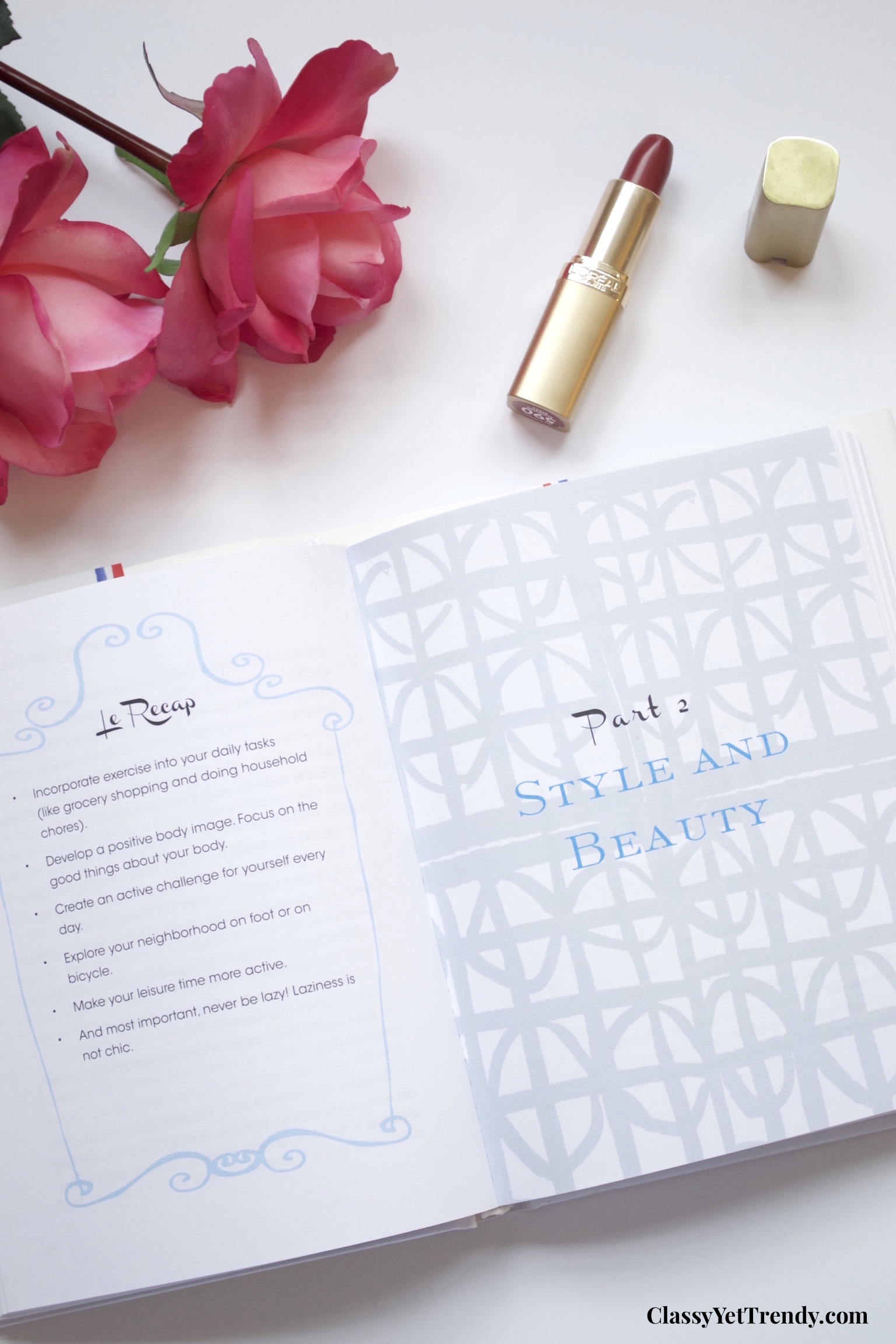 I thoroughly enjoyed this book!  Jennifer's way of writing makes you think she is talking directly to you, telling you all about her observations of the family she stayed with while staying in France.  
She offers some great tips on staying fit, eating right and dressing well.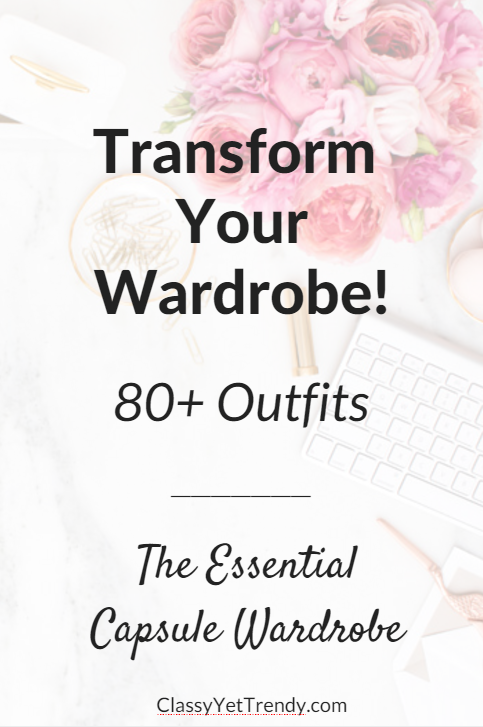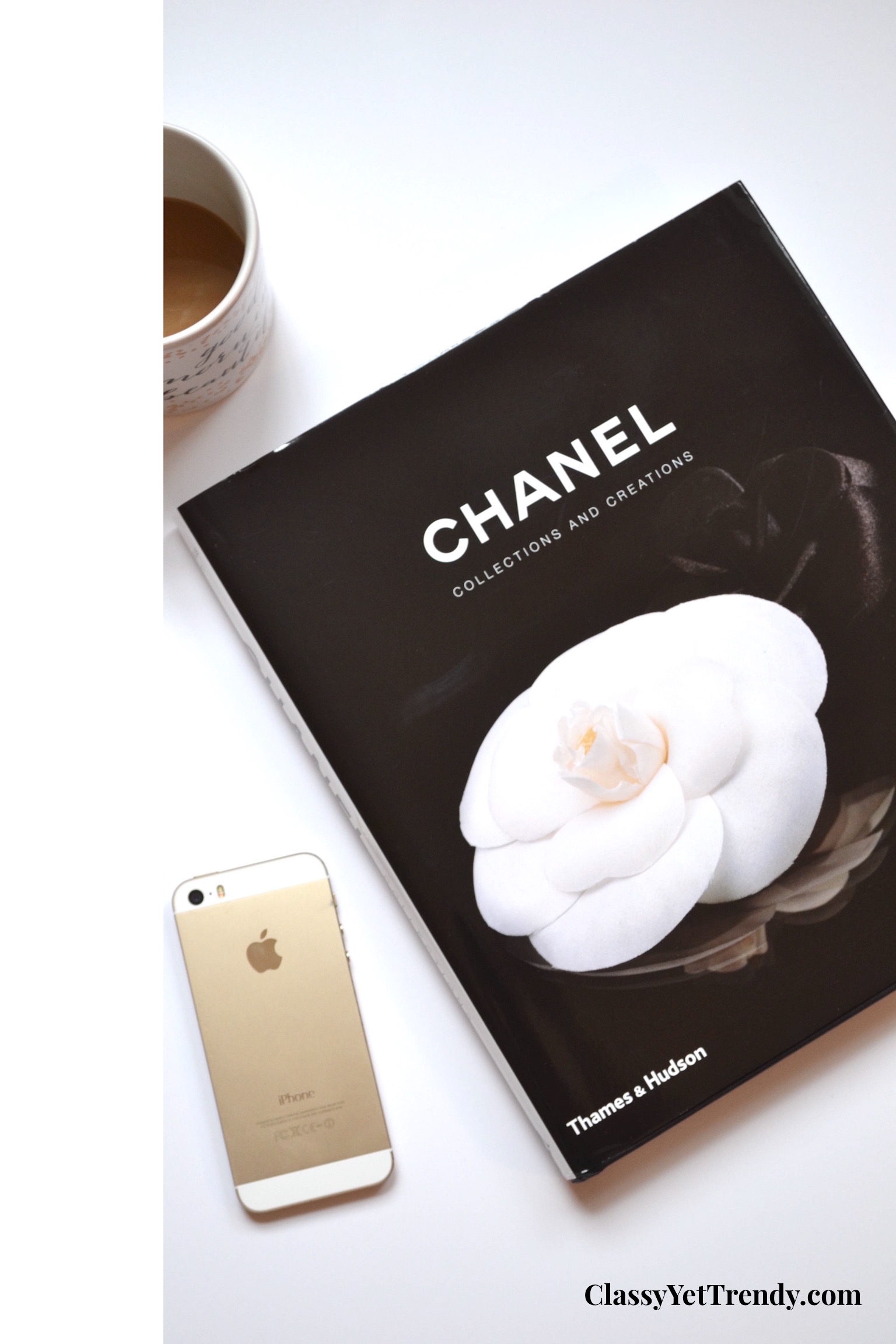 Excerpt from Amazon.com:
A lush visual selection from the Chanel archive–essential reading for fashionistas and design aficionados everywhere.  Chanel's combination of tradition, originality and style has always made it the most seductive of fashion labels. Here the House of Chanel opens its private archives, revealing a galaxy of brilliant designs created by Coco Chanel from the 1920s onwards, and now reinterpreted to become the motifs for new clothes, accessories and beauty products. Inspired by the House's signature fragrance, the legendary Chanel No. 5, the book explores five central themes – the suit, the camellia, jewelry, fragrances and make-up, and the little black dress – and follows the threads from past to present to show how these key items have been rediscovered and reinvented by new designers working in the footsteps of their illustrious predecessors. This visual journey is enhanced by previously unpublished archive photographs and original drawings by Karl Lagerfeld, as well as glorious images from some of the greatest names in fashion photography.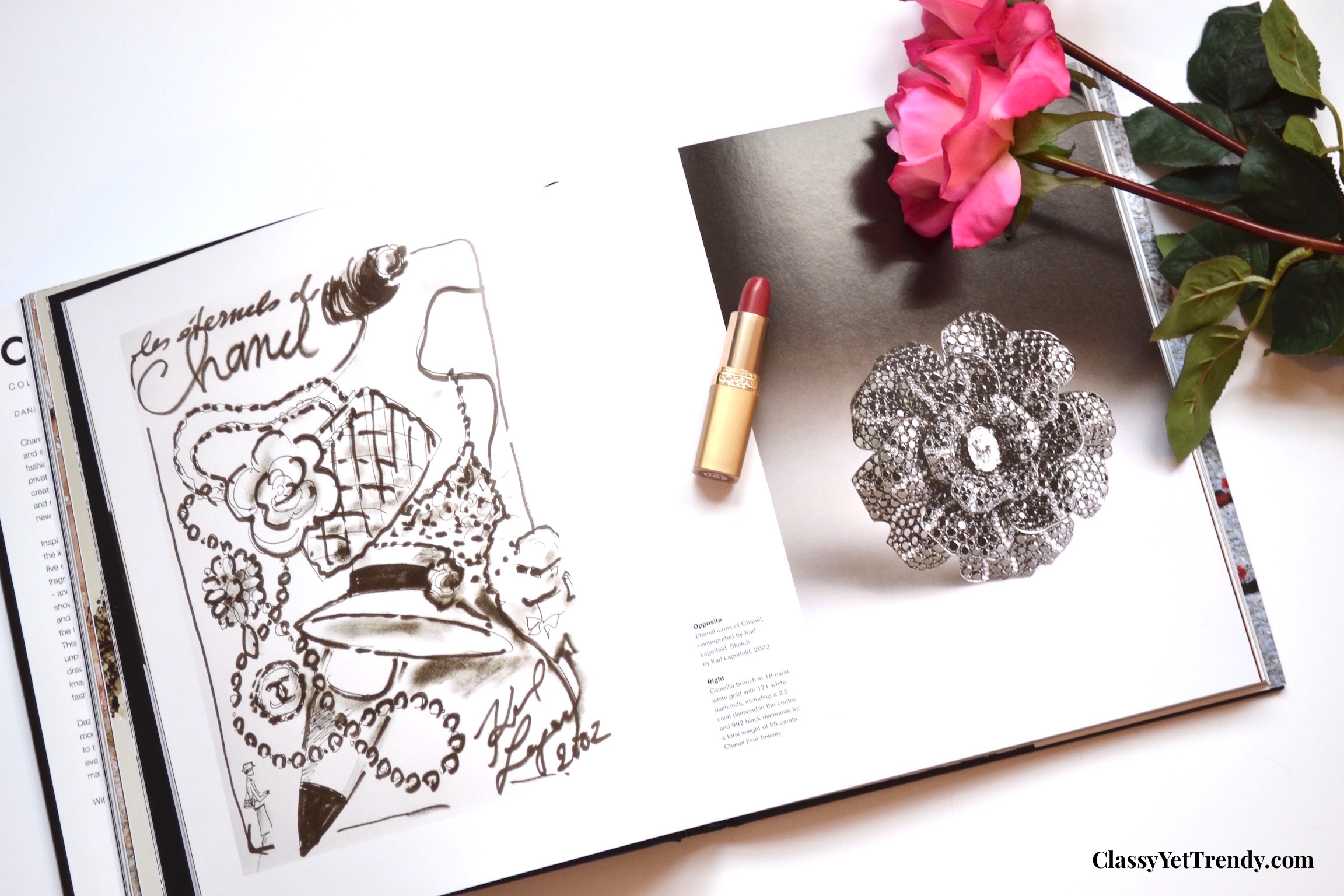 I love this book!  I consider it a "coffee table" book, meaning that it is large enough to be a nice display piece for your coffee table in your living room.  The photos are beautiful and the book shows nice close-up photos of beautiful Chanel pieces.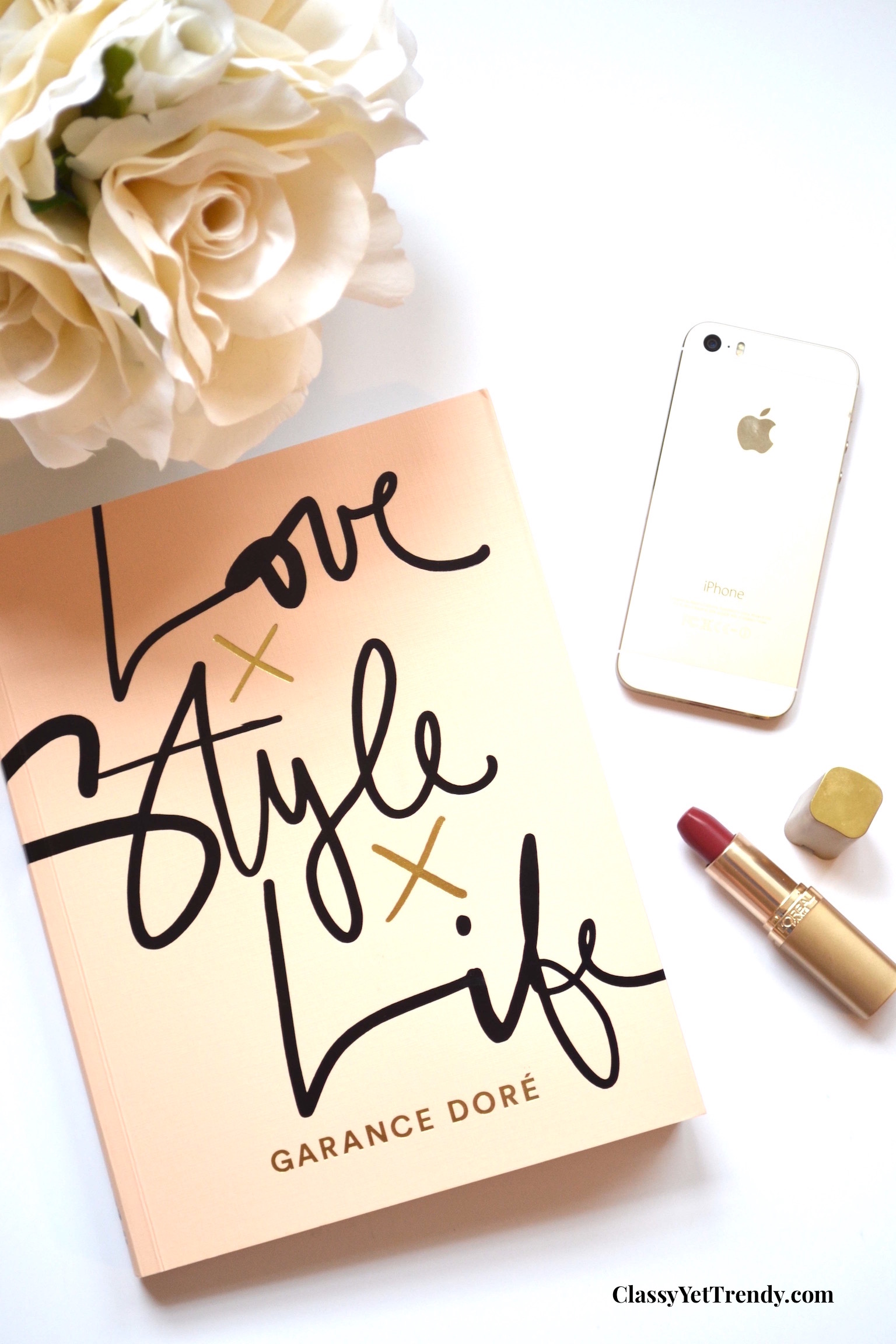 Excerpt from Amazon.com:
Garance Doré, the voice and vision behind her eponymous blog, has captivated millions of readers worldwide with her fresh and appealing approach to style through storytelling. This gorgeously illustrated book takes readers on a unique narrative journey that blends Garance's inimitable photography and illustrations with the candid, hard-won wisdom drawn from her life and her travels. Infused with her Left Bank sensibility, the eclecticism of her adopted city of New York, and the wild, passionate spirit of her native Corsica, Love Style Life is a backstage pass behind fashion's frontlines, peppered with French-girl-next-door wit and advice on everything from mixing J.Crew with Chanel, to falling in love, to pursuing a life and career that is the perfect reflection of you.
Praise for Garance Doré and Love Style Life
"The most elegant, funny, truthful book on style, love and life. Garance is an original with the cutest French accent."—Jenna Lyons, president and creative director, J.Crew
 
"This charming book by fashion blogger Doré is part memoir and part style guide, gathered together in a chic, Gallic-inflected package."—Publishers Weekly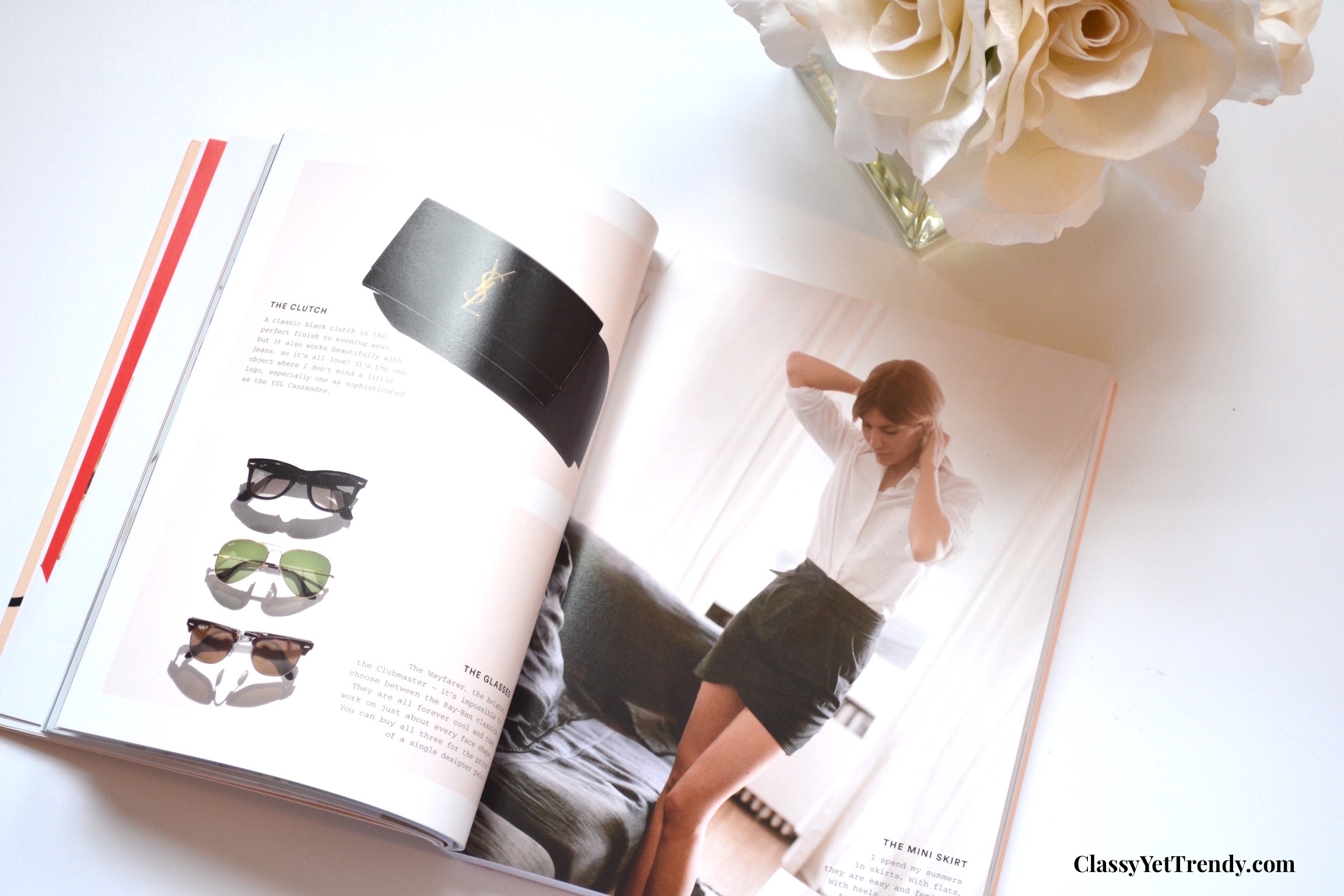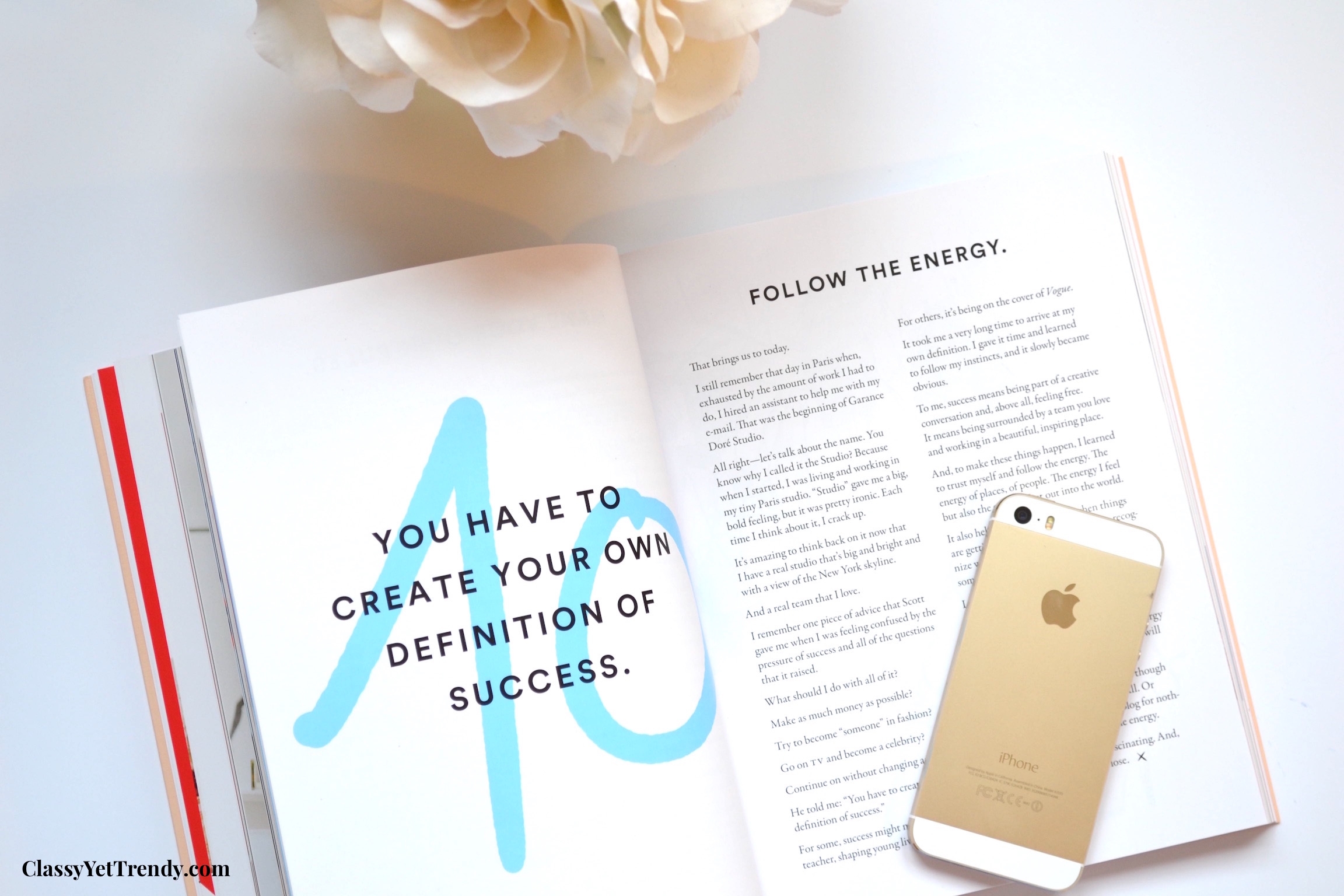 I like her style of writing.  It's a visual masterpiece!  She offers great advice with excellent photos!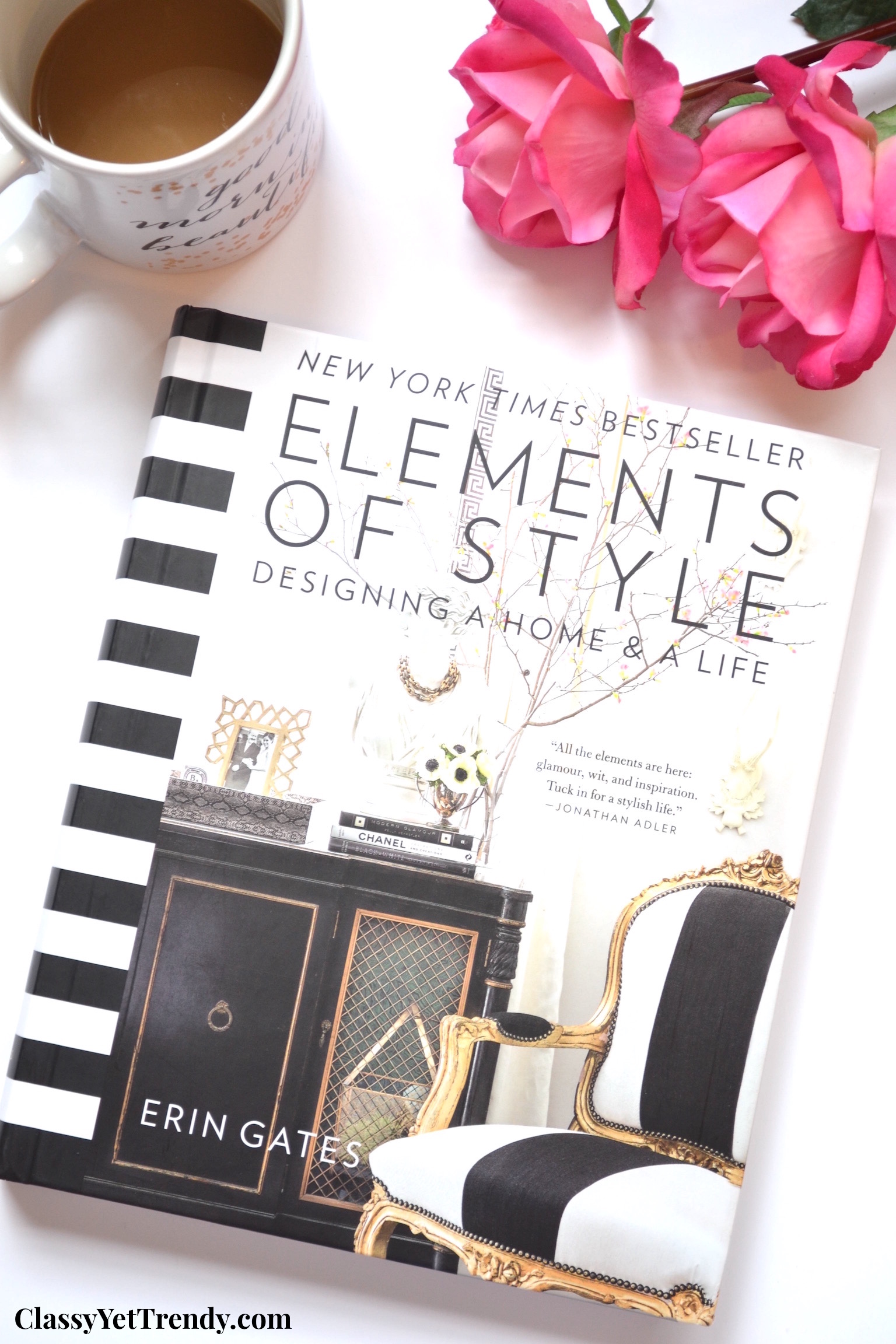 Excerpt from Amazon.com:
From the rising-star designer and author of the hit blog, Elements of Style, a full-color, fully illustrated book packed with honest advice, inspiration, ideas, and lessons learned about designing a home that reflects your personality and style.
Elements of Style is a uniquely personal and practical decorating guide that shows how designing a home can be an outlet of personal expression and an exercise in self-discovery. Drawing on her ten years of experience in the interior design industry, Erin combines honest design advice and gorgeous professional photographs and illustrations with personal essays about the lessons she has learned while designing her own home and her own life—the first being: none of our homes or lives is perfect. Like a funny best friend, she reveals the disasters she confronted in her own kitchen renovation, her struggles with anorexia, her epic fight with her husband over a Lucite table, and her secrets for starting a successful blog.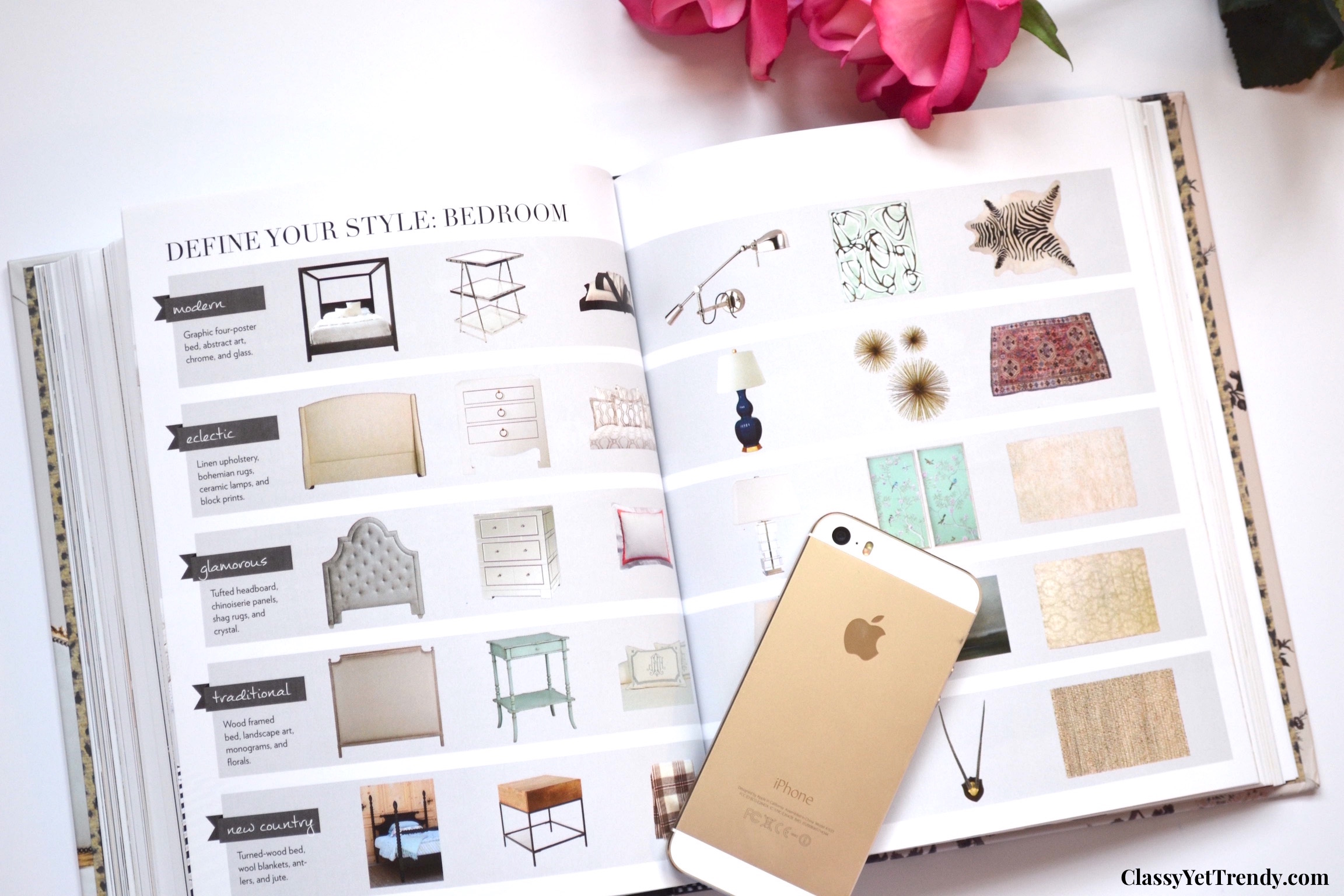 This is my favorite home decor/style book.  Erin features a chapter on decorating each room in the home.  I like that Erin shows 5 styles of decorating each room, fit for your personal style!  Excellent book!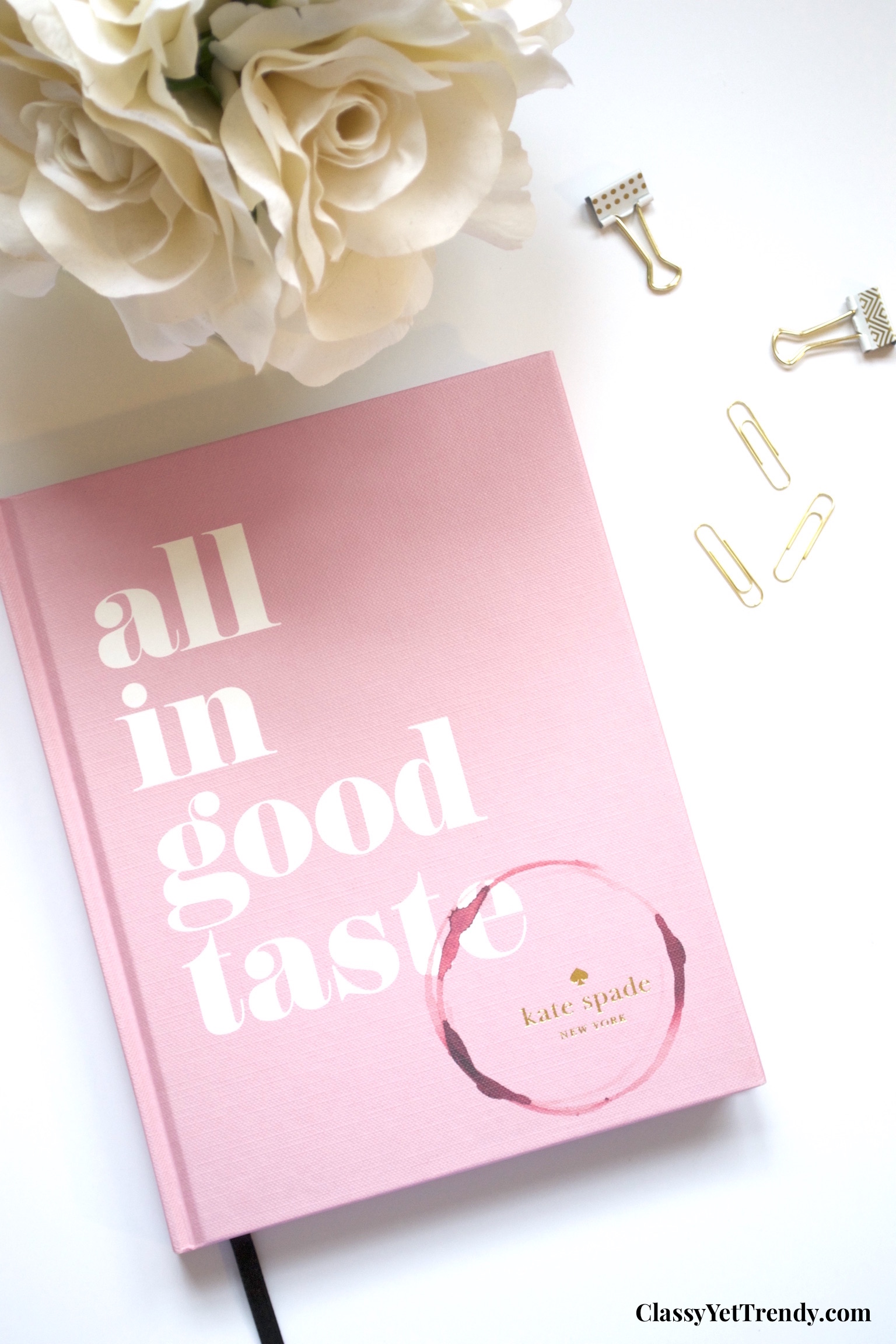 Excerpt from Amazon.com:
in this charming guide to entertaining, kate spade new york throws rigid rules out the door and shares unpretentious ideas for the modern-day hostess that are easy, festive, authentic, and always with an air of deliberate polish.
filled with how-tos, personal essays, anecdotes, recipes, and a liberal dash of style, all in good taste will transform you into the hostess everyone wants an invitation from. the book covers the essential lost arts—how to shuck an oyster, curate a vibrant guest list, guide a dinner-table discussion—right alongside modern conundrums such as Instagram etiquette at dinner. whether you entertain a little or a lot, or just love being the person everyone wants to sit next to at dinner, all in good taste is the modern classic you'll treasure for years.
Disclaimer: The wine stain on the cover of the book is a design element and is intentional.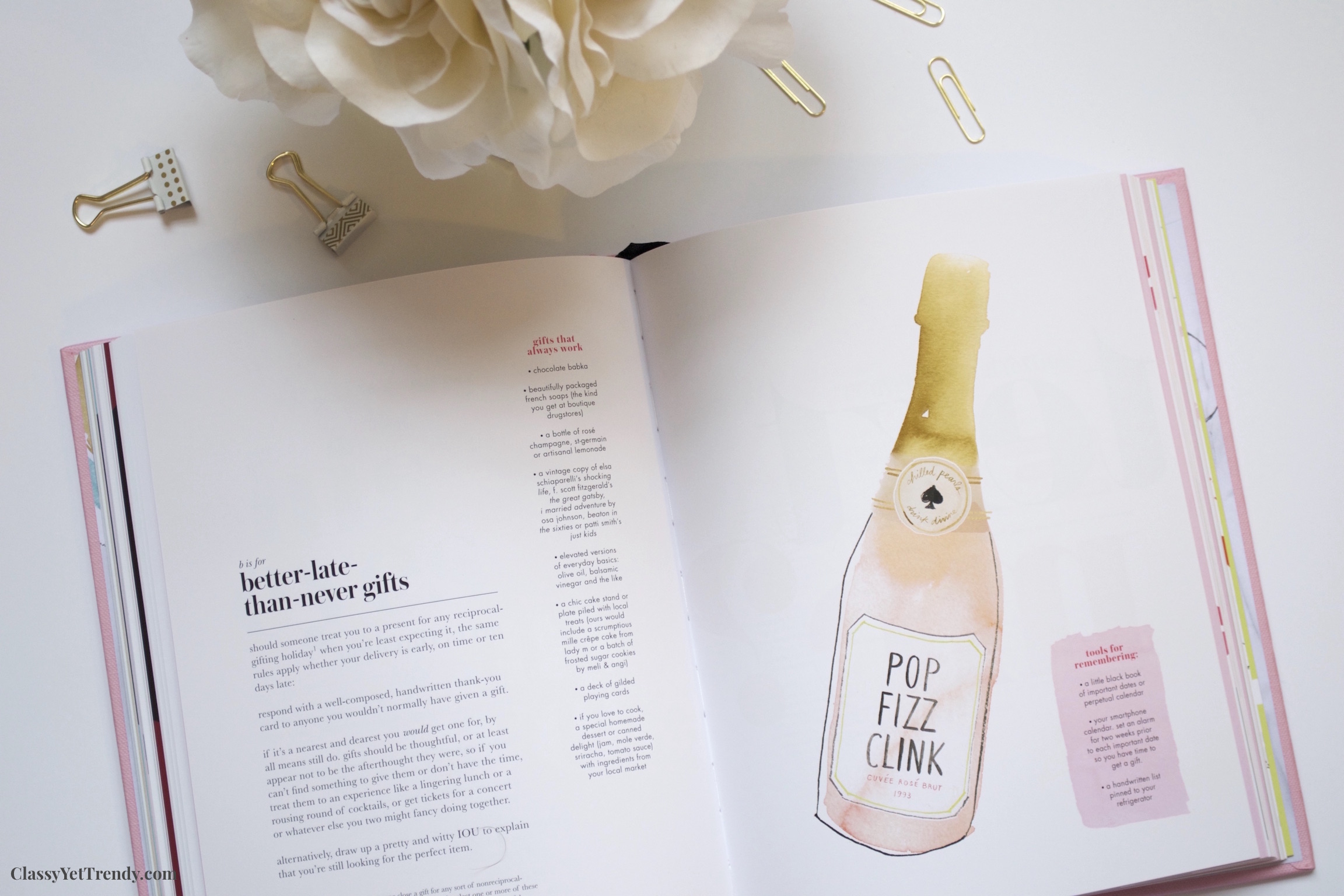 This book is just beautiful!  It features how-to's, personal essays, menus, tips and recipes and about life tips in general.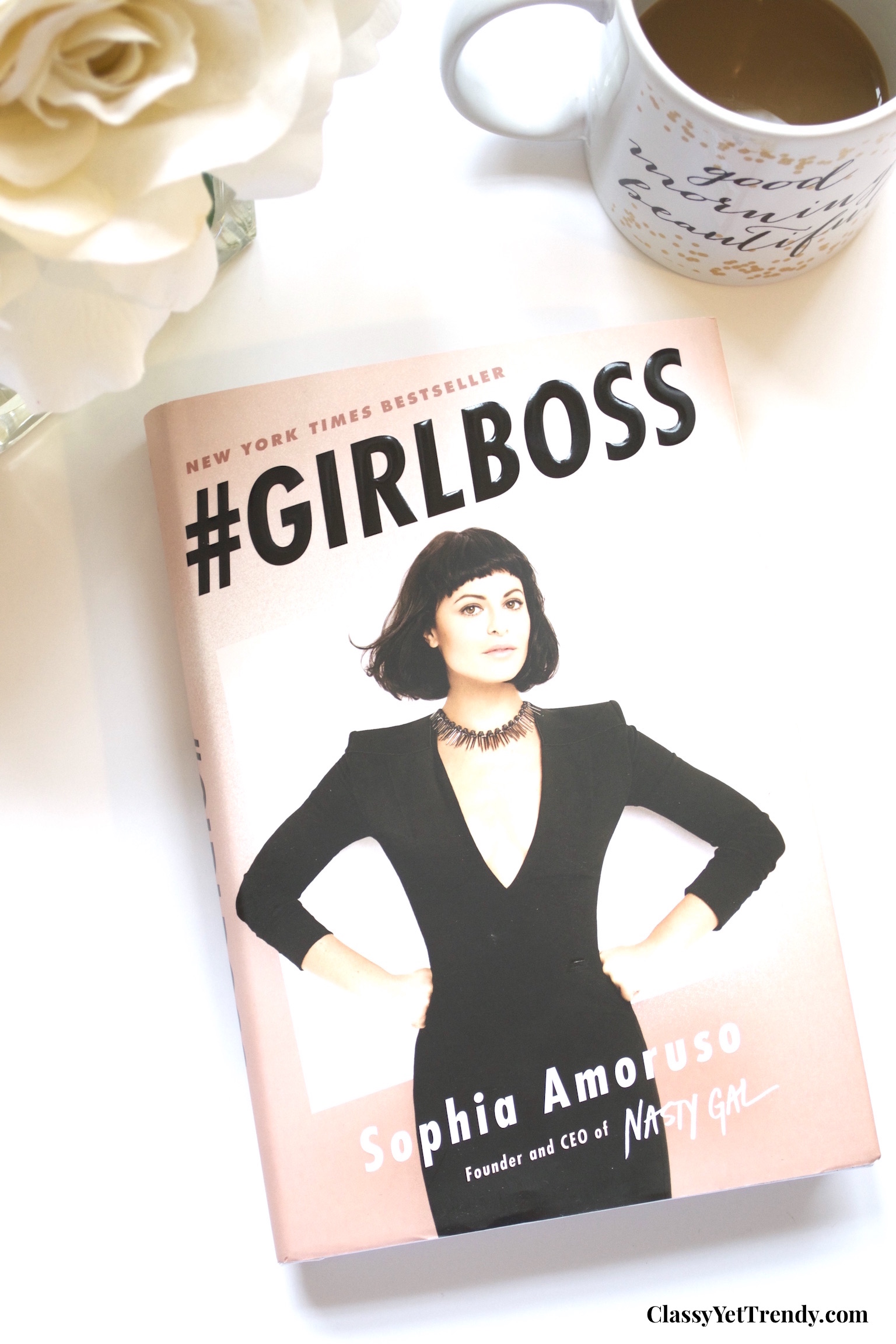 Excerpt from Amazon.com:
Sophia Amoruso spent her teens hitchhiking, committing petty theft, and scrounging in dumpsters for leftover bagels. By age twenty-two she had dropped out of school, and was broke, directionless, and checking IDs in the lobby of an art school—
a job she'd taken for the health insurance. It was in that lobby that Sophia decided to start selling vintage clothes on eBay.
Flash forward ten years to today, and she's the founder and executive chairman of Nasty Gal, a $250-million-plus fashion retailer with more than four hundred employees. Sophia was never a typical CEO, or a typical anything, and she's written #GIRLBOSS for other girls like her: outsiders (and insiders) seeking a unique path to success, even when that path is windy as all hell and lined with naysayers.
#GIRLBOSS proves that being successful isn't about where you went to college
or how popular you were in high school. It's about trusting your instincts and following your gut; knowing which rules to follow and which to break; when to button up and when to let your freak flag fly.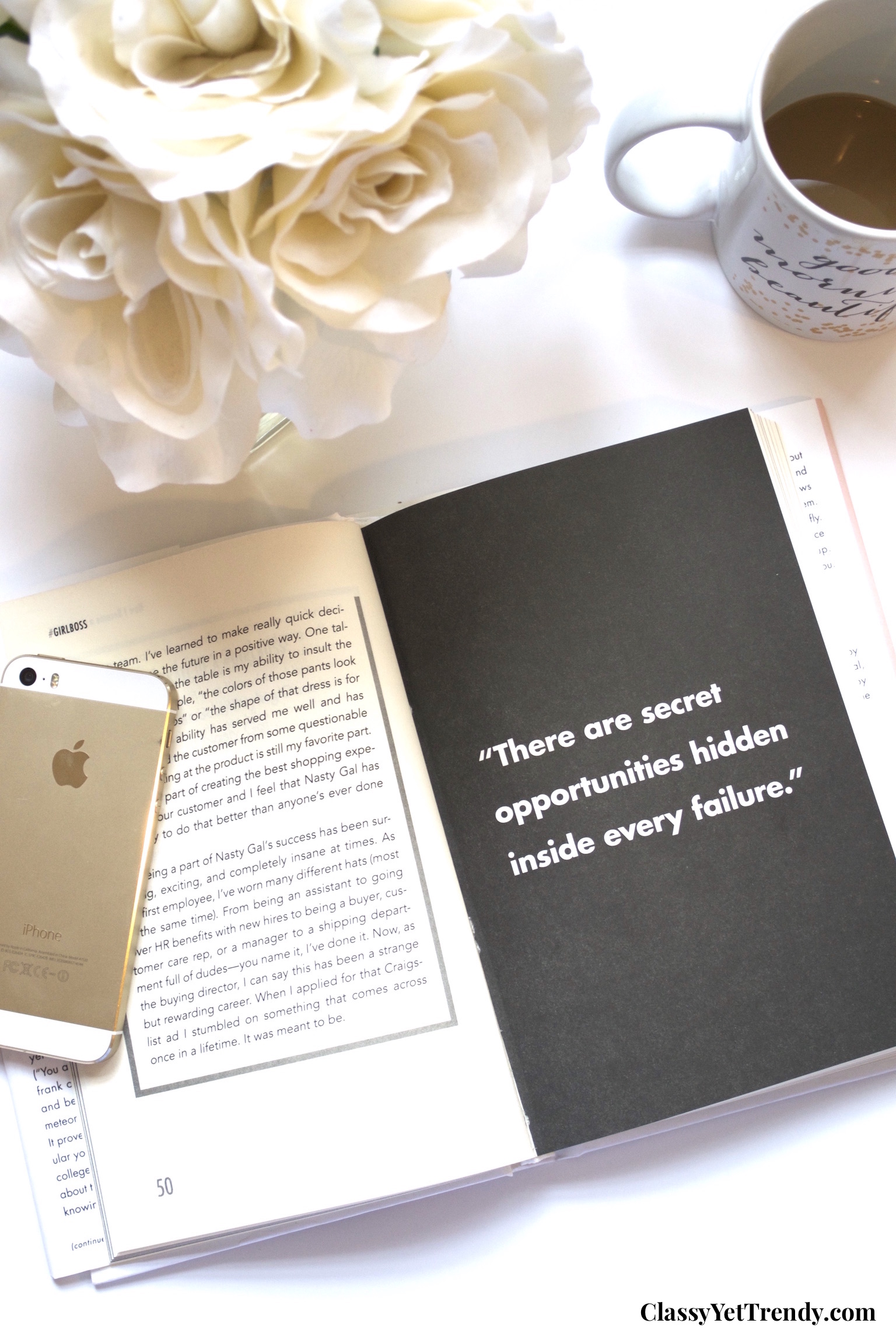 Sophia's way of writing is amazing!  I'm reading this book right now and it's great!  Parts of this book are funny and witty, great read so far…