4 Ways To Wear a Bell Sleeve Top
Bell sleeve tops are already popular in warmer climates and are sure to be a trend this Spring season.  They are a beautiful, feminine top that comes in a few styles and several colors.  Since blush is one of the Pantone colors for the Spring, blush is a favorite choice in the bell sleeve style.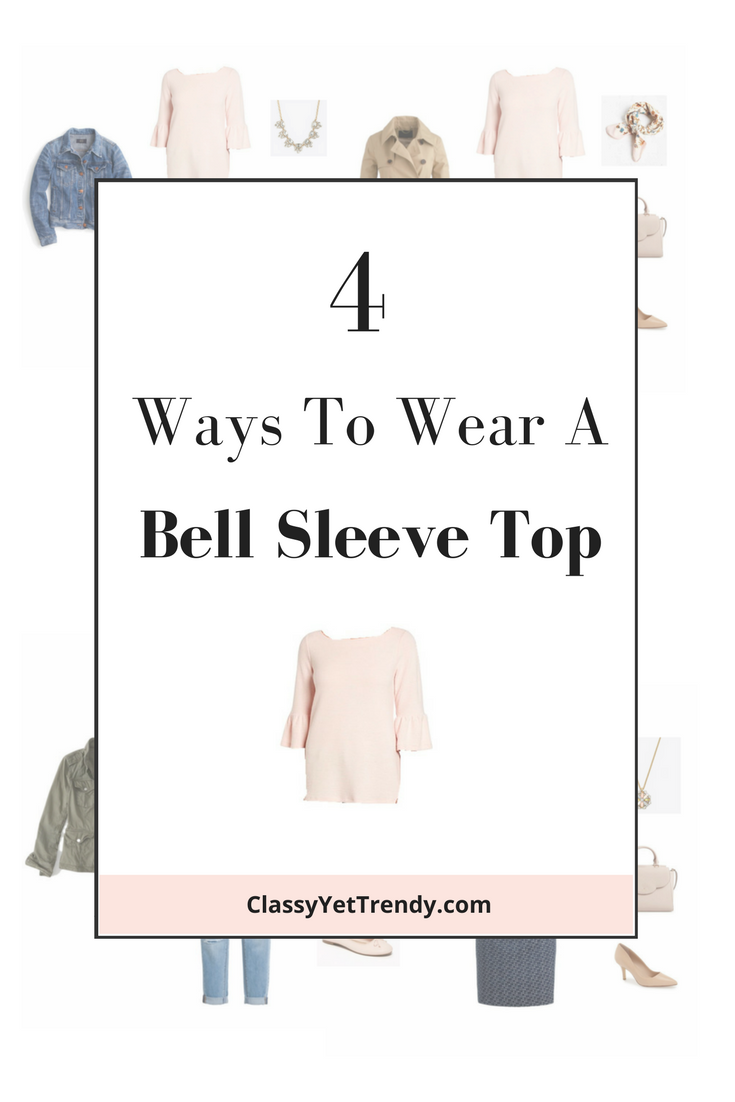 Here's a tip: If you want to wear a third layer, such as a denim jacket, cardigan, etc, with your bell sleeve top, make sure the bell sleeves are slim and not too poofy.  That way your top will layer well and the sleeves won't be bulky.  There always seems to be a few cool Spring days where you need to wear an extra layer!
The bell sleeve top as shown below looks great with gray jeans, a denim jacket and these darling blush ballet flats.  If you want to dress up your bell sleeve top, wear it with either a pencil skirt or a pair of dressy navy pants.  I've found several bell sleeve tops and have included them at the bottom of this post!
If you like the outfits below, you can find these outfit ideas and DOZENS more in my capsule wardrobe e-book, The Essential Capsule Wardrobe: Spring 2017 Collection.  Each of my e-books in the Capsule Wardrobe E-Book Store, show you how to create your own capsule wardrobe with step-by-step instructions and include sources for clothes and shoes in the collection.  You may already have several of these clothes and shoes in your closet already).  You'll also receive a packing guide that shows you how to use just 10 items to create 7 outfits to pack in your suitcase!  Plus, much more!  Over 4,000 capsule wardrobe e-books have been sold!
1. With Color Jeans & Denim Jacket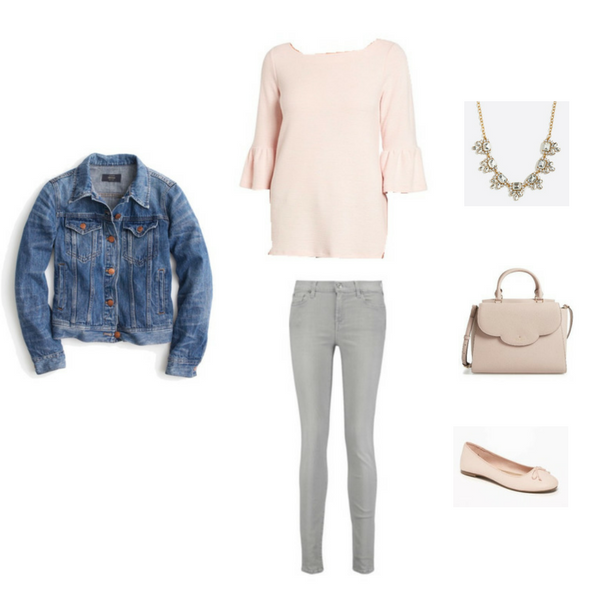 Outfit Details:
bell sleeve top | denim jacket | gray jeans
crystal statement necklace | taupe handbag (splurge option/budget option) | blush ballet flats
2. With a Skirt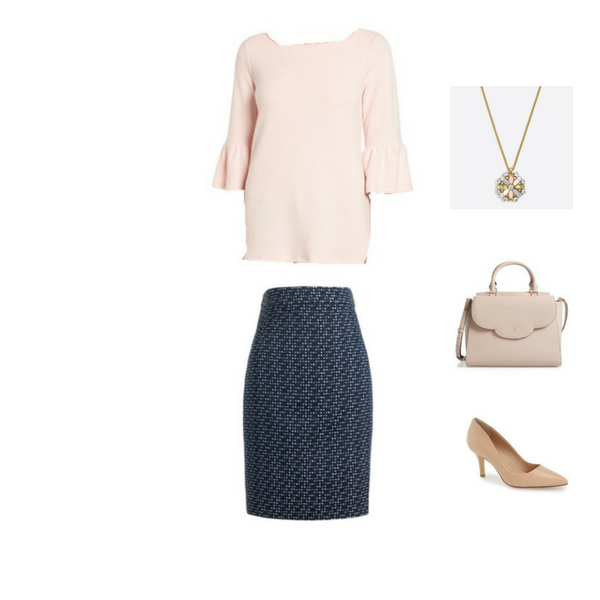 Outfit Details:
bell sleeve top | navy patterned pencil skirt | pendant necklace (similar)
taupe handbag (splurge option/budget option) | nude heels
3. With Boyfriend Jeans & Utility Jacket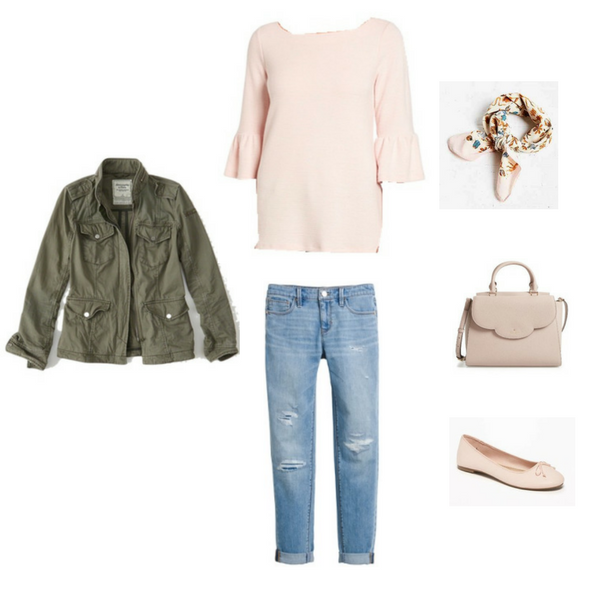 Outfit Details:
bell sleeve top | utility jacket | boyfriend jeans
bandana scarf |taupe handbag (splurge option/budget option) | blush ballet flats
4. With Dress Pants & Trench Coat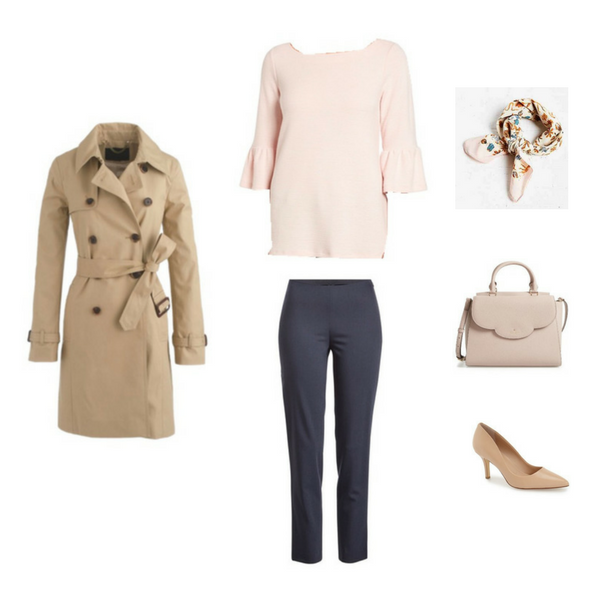 Outfit Details:
bell sleeve top | trench coat | navy pants
bandana scarf |taupe handbag (splurge option/budget option) | nude heels