Summer Vacation Packing Guide Part 2: The Outfits
Find out what clothes to pack for a summer vacation, plus 8 outfit ideas!
On Wednesday, I published the Summer Vacation Packing Guide, where I shared with you what clothes and shoes I packed for our week's vacation.  A couple of weeks ago we headed to Florida for a week long road trip around the panhandle.  You can see the post here, plus see photos of everything before I packed and a few of the outfits from our trip that I shared on my Instagram.
Once you're packed and ready to go on your vacation, you'll need a few outfit ideas, right?  I've got 8 outfit ideas below (but you can get many more outfits…read on).
You want to know what's great about all these clothes?  They all coordinate with each other so you can create many outfits!  You could also use these clothes to create a small summer capsule wardrobe!  There are 12 tops and bottoms giving you 35 outfits!
Speaking of capsule wardrobes, I have capsule wardrobe e-books for every season in the Capsule Wardrobe e-Book Store.  The e-Books are so popular, I produce several every season.  Over 11,000 e-Books have been sold!  Each e-Book shows you which set number of clothes and shoes you will need to create 100 outfits.  Plus, there is a checklist, visual outfits guide (all the outfit ideas are created for you), a packing guide, plus more.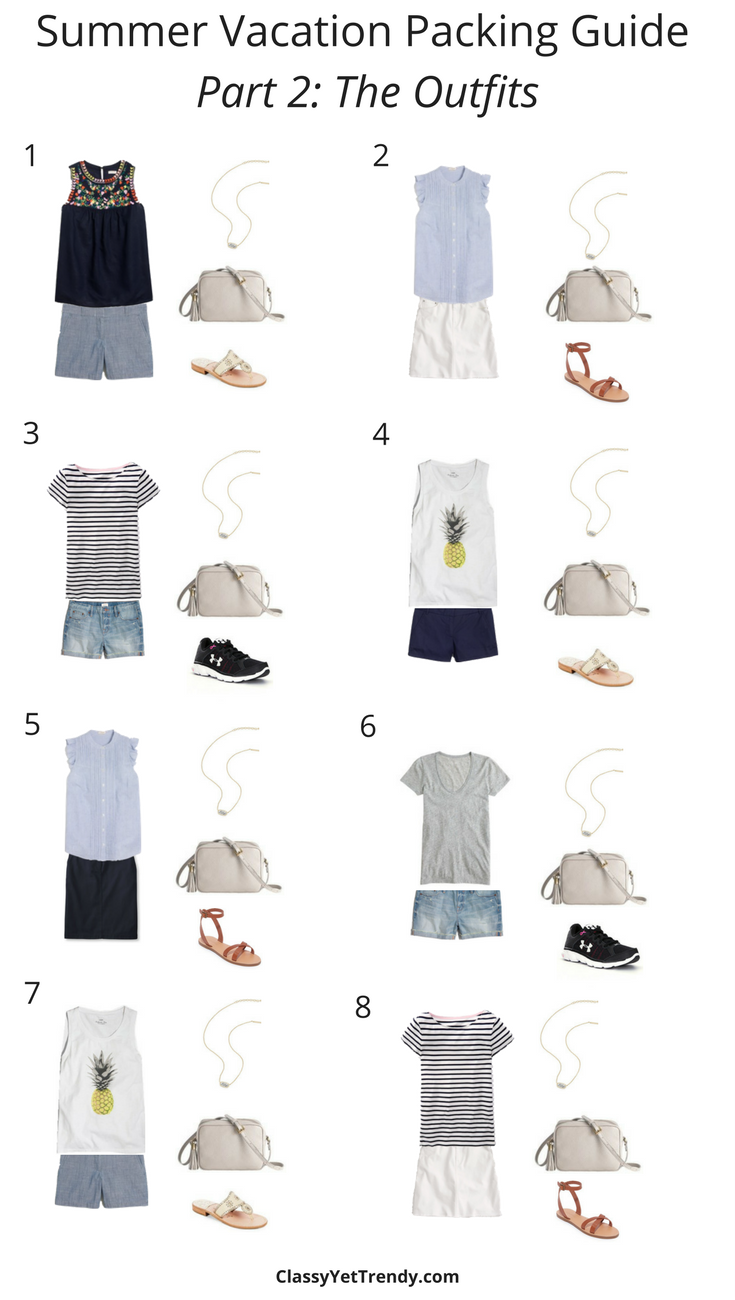 WHAT CLOTHES AND SHOES TO PACK:
white pineapple graphic tank (similar)
SHOP THE POST: