5 Best-Fitting Jeans (Trendy Wednesday #131)
There's something about jeans that we love to wear.  They are probably the most versatile piece of clothing you can wear.  You can wear them on the weekend with a tee or hoodie and sneakers.  They can also be dressed up with a shirt, blazer and heels.  They are rugged enough to last for years.
If you are needing to add a pair of jeans to your wardrobe, which ones do you get?  So many styles and brands are out there.  There are skinny, bootcut, flare, ankle, step-hem, raw hem, just to name a few.  Do you opt for budget brands or invest in high end jeans?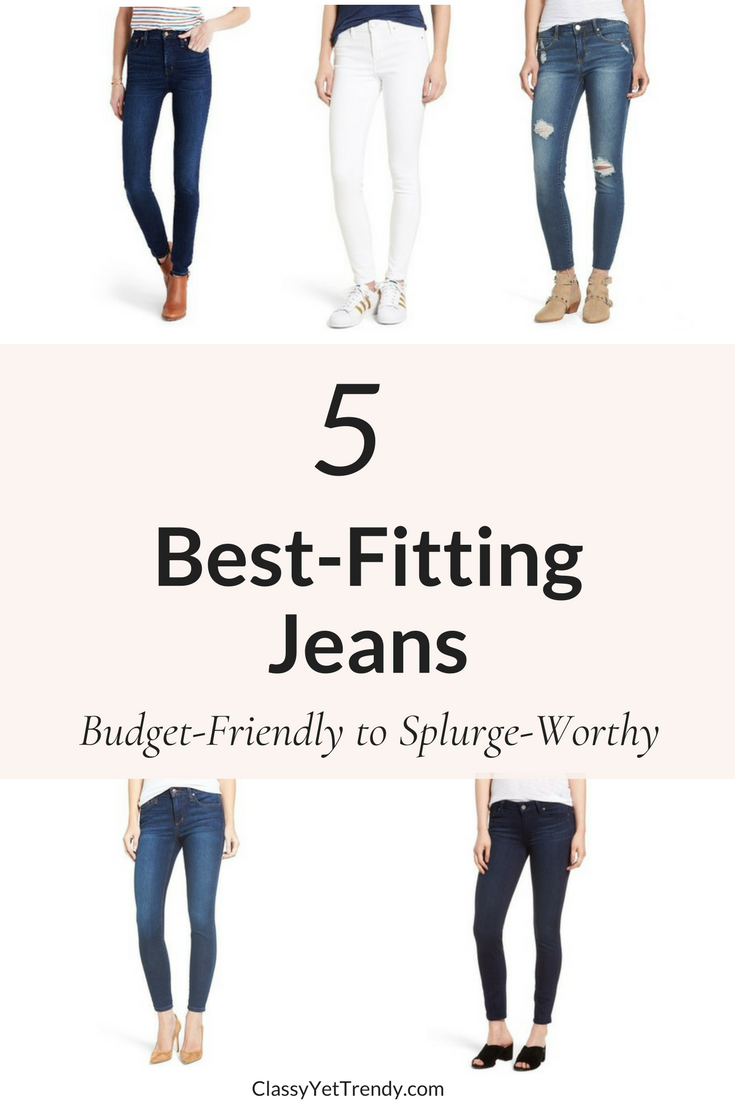 When it comes to jeans, the style to buy to depends on your wardrobe.  Skinny jeans are the most versatile jeans.  Almost any top looks great with them.  Since skinny jeans fit closer to your body all over, either fitted or loose tops coordinate well with them.  You can also find skinny jeans with a step-hem cut or a frayed hem/raw hem around the ankle.  Bootcut and flare jeans look great with fitted tops.  The look of the fitted top pairs well with bootcut and flare jeans, because the sillouette of the jeans compliments the fitted top.
Jeans in different colors expand your outfit options!  Popular colors to wear are black, white, olive and burgundy.  I have all those colors of jeans and I love wearing them!
Which jeans to buy?
I have had budget-friendly and more expensive, brand-name jeans in my wardrobe over the years.  I like both budget-friendly jeans and brand-name jeans, but I tend to favor brand-name jeans a bit more.  The majority of them fit better, last longer and tend to not stretch out throughout the day.  Nothing is more aggravating to keep pulling up your jeans as the day goes on!  Here are the 5 best-fitting jeans (in my opinion).  I have an hourglass body shape, so your preferences may be different, based on your body type.
#1 Articles 0f Society Sarah Jeans (budget-friendly) – Although these jeans average under $65, these rank high on my favorite jeans list.  My first pair of these were the Sarah skinny white jeans.  My search for white jeans was over when I tried these.  They fit perfectly, didn't stretch throughout the day, had a bit of stretch to them, so they weren't tight and they were not see through.  I recently bought a pair of Sarah skinny indigo distressed jeans from the Nordstrom Sale (sale ends August 6).  They fit just like the white jeans I have, so I can't wait to wear these in the Fall!  Here's a few photos of the Sarah white jeans: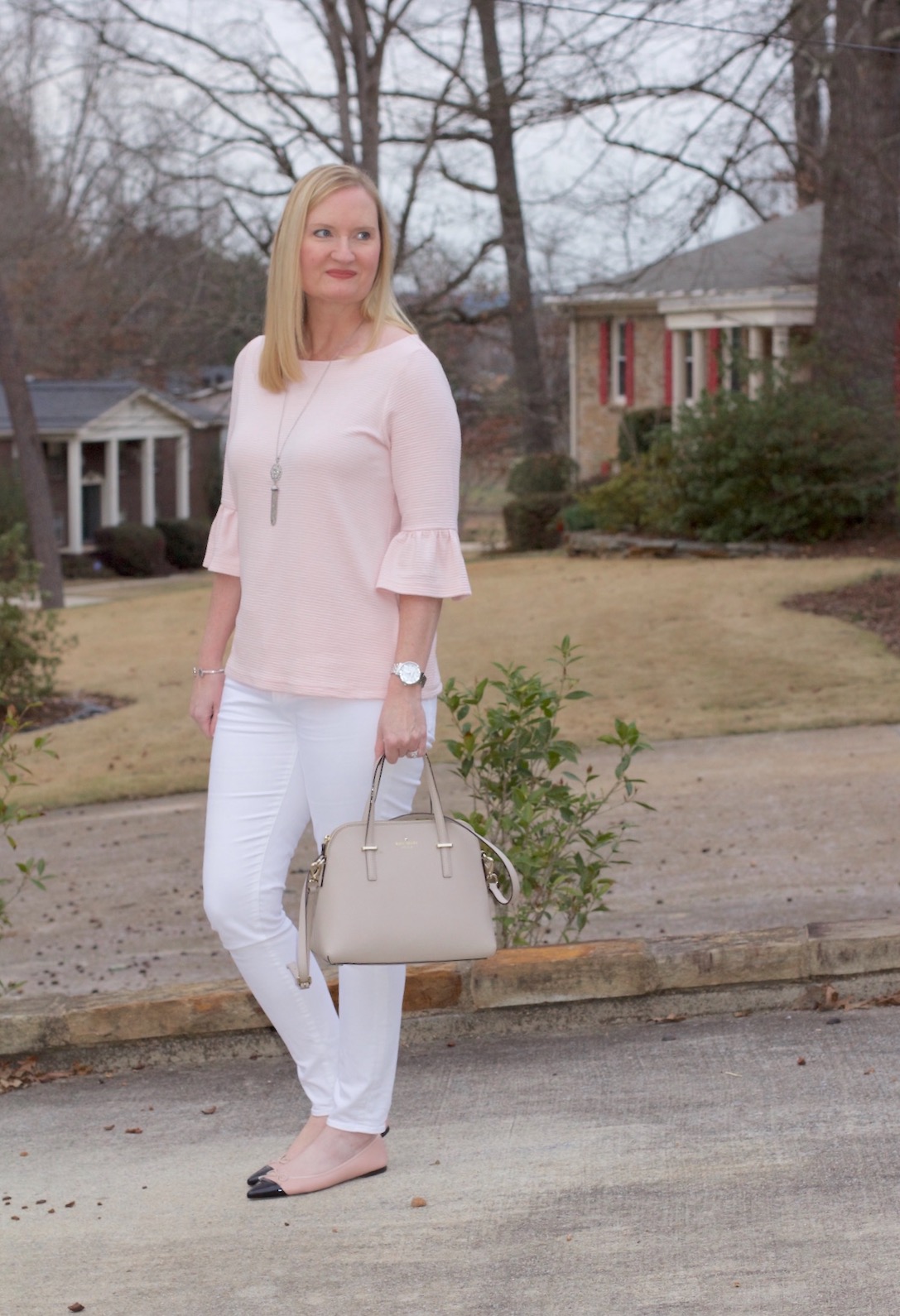 Articles of Society Sarah Skinny White Jeans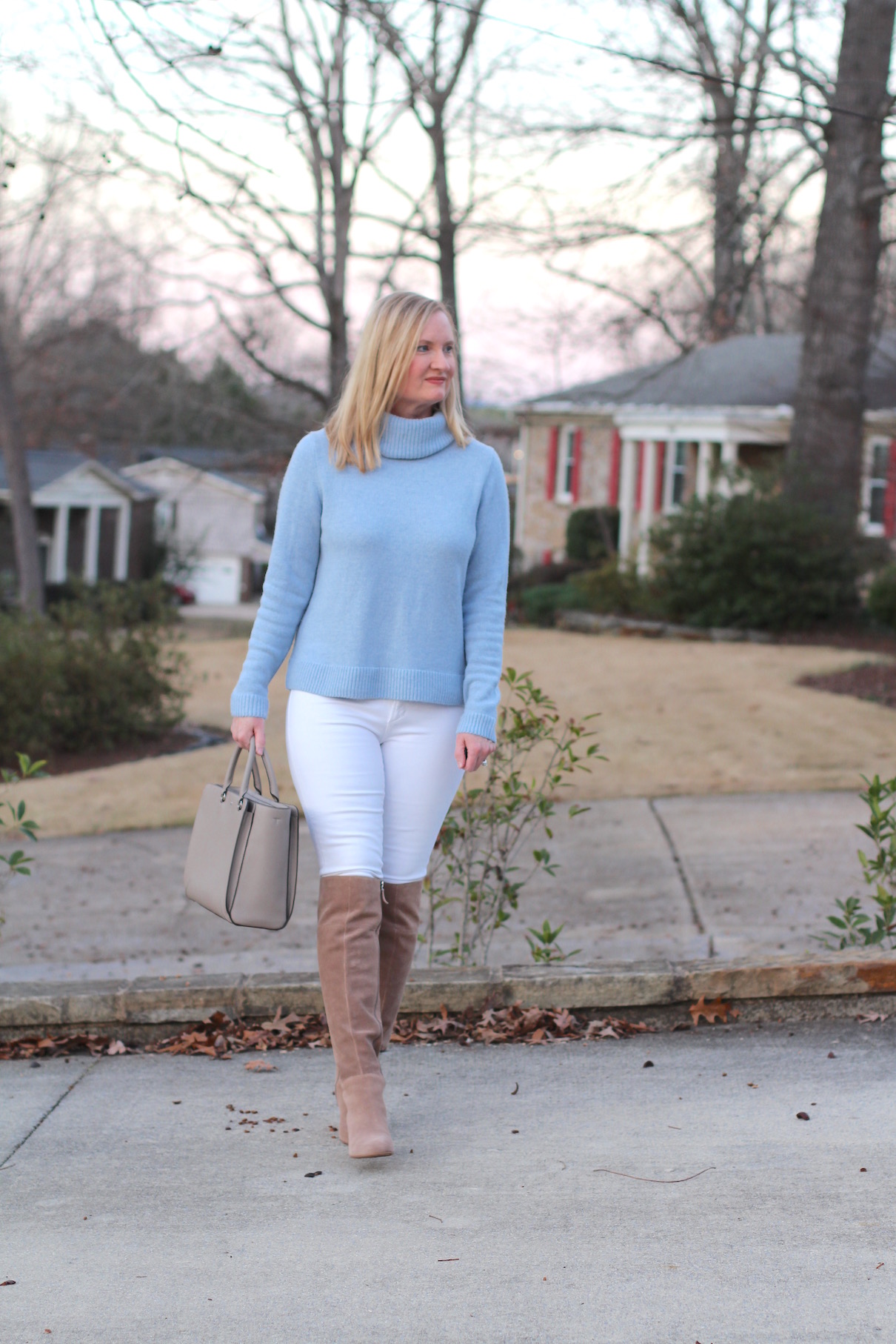 Articles of Society Sarah Skinny White Jeans
#2 Madewell 9″ High Waist Skinny Jeans (mid-priced) – Madewell's jeans averages $125 a pair.  Last year I bought the burgundy pair shown below and olive.  The denim is a bit thinner than regular denim, which makes them fit so well.  The high waist is comfortable too.  This year they come in indigo, a light olive, grey and a lighter burgundy than my pair shown below.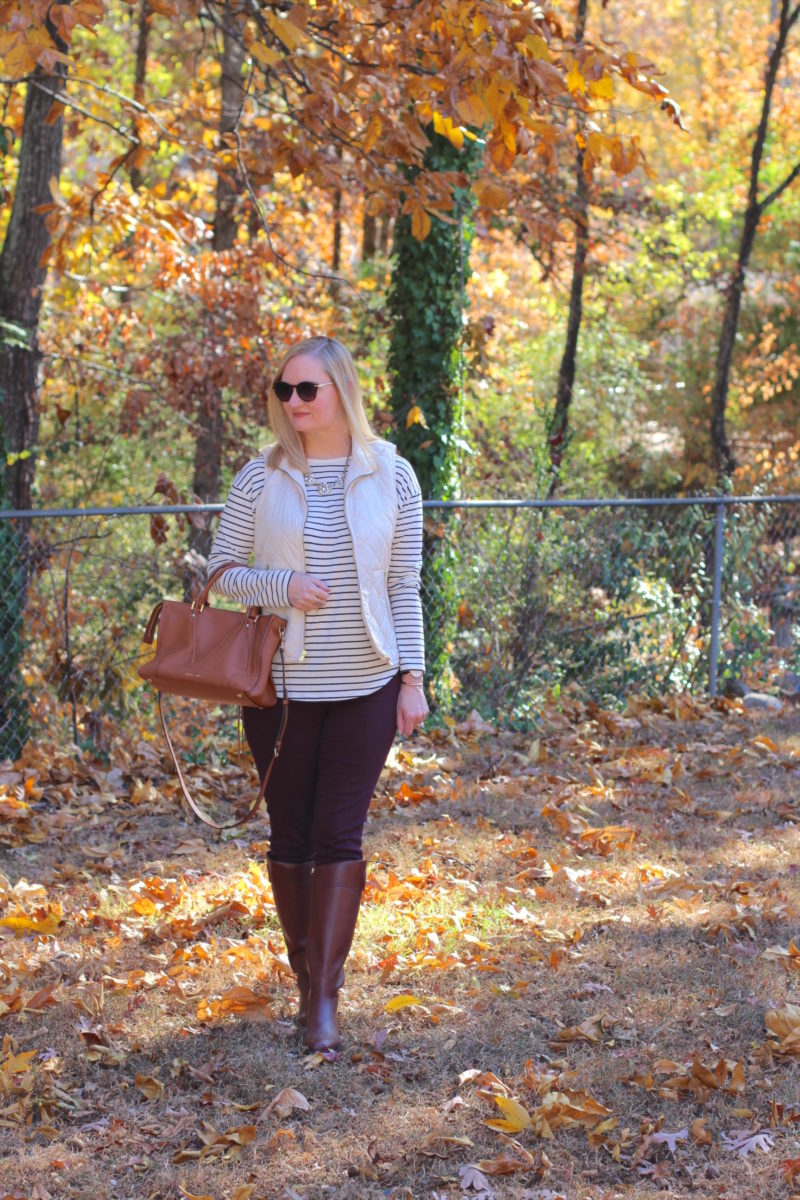 Madewell 9″ High Waist Skinny Jeans
#3 – Paige Verdugo Skinny Jeans (splurge-worthy) – I bought my first pair of Paige jeans (Skyline fit) about three years ago.  While they fit ok, they were a bit tight and didn't have much stretch to them.  Two years ago I found a pair of the Verdugo fit at Nordstrom Rack, tried them on and didn't hesitate to add them to my wardrobe.  They fit perfectly in all the right places: waist, hips and legs.  They have a bit of stretch to them which makes them easy to move around in, and they keep their fit throughout the day.  They have different colors of denim, including black too.  Below, I'm wearing my Paige Verdugo skinny jeans.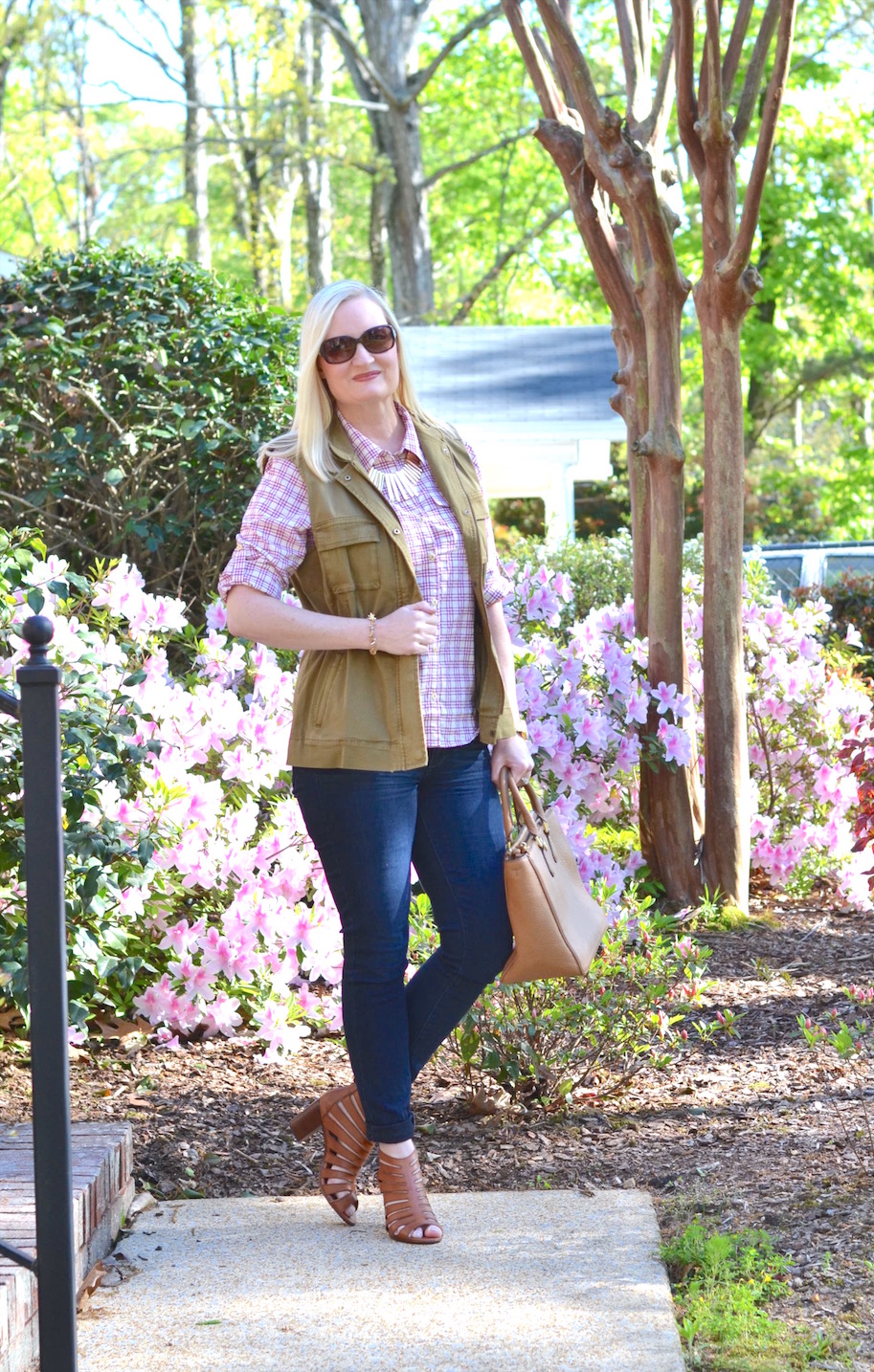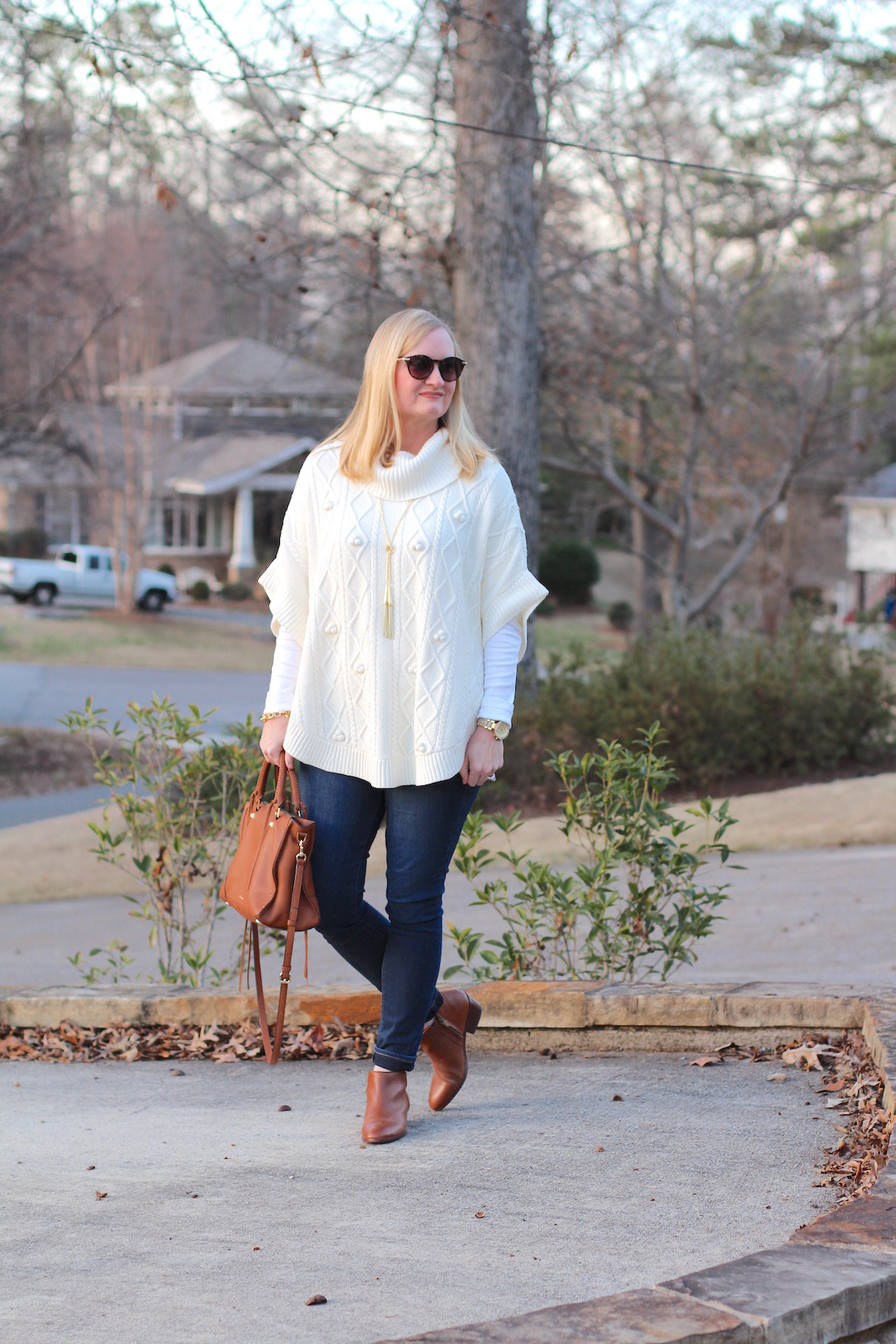 #4 – 7 For All Mankind Frayed Hem Skinny Jeans (splurge-worthy) – I added these jeans to my Spring capsule wardrobe.  I saw these on Nordstrom's site, took a chance and ordered them and I love them!  They fit like Paige denim, with a bit of stretch.  They hold their fit throughout the day and I love the frayed hem, slightly trendy, but they won't go out of style.  Here's a couple of photos of the 7 For All Mankind jeans: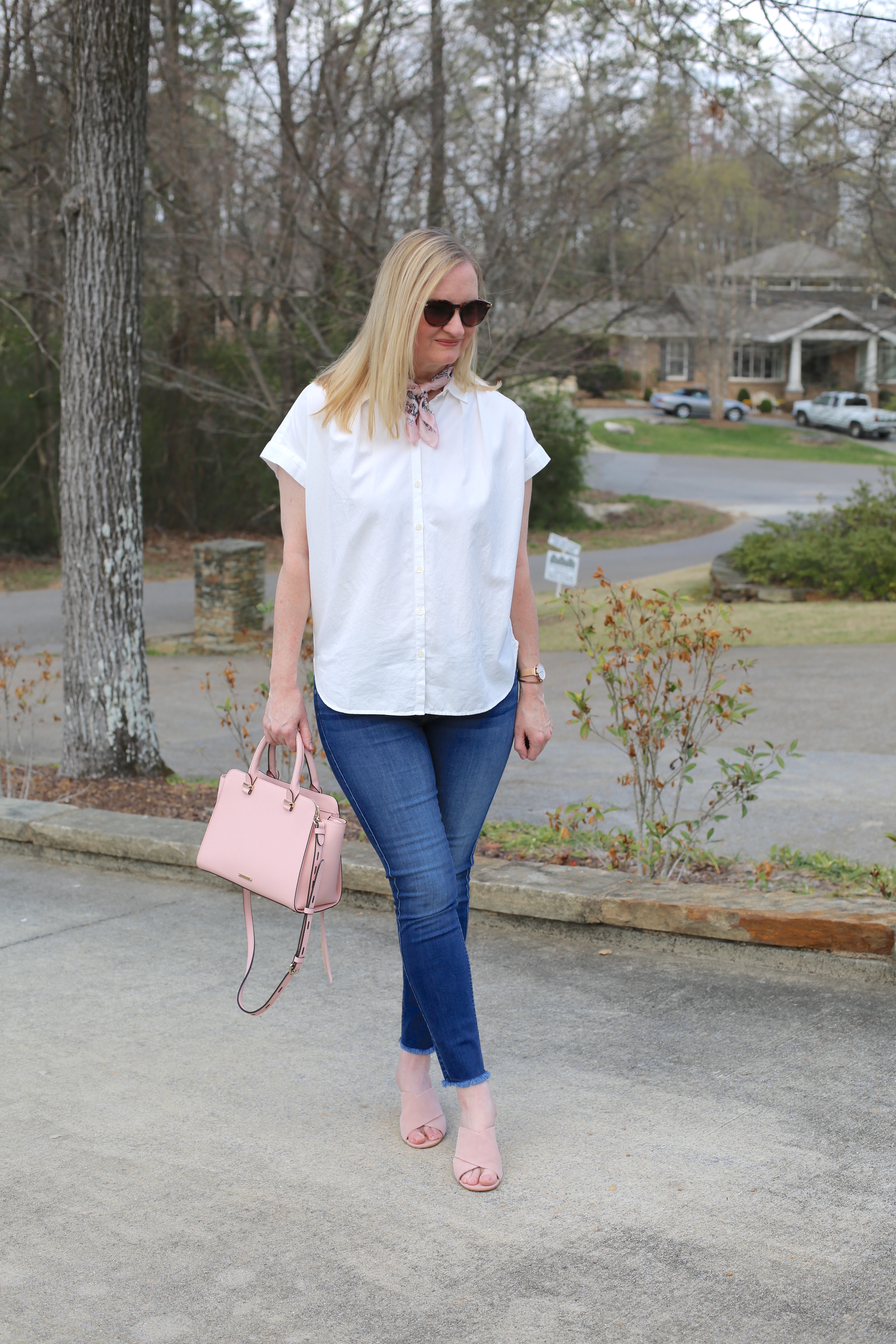 7 For All Mankind Frayed Hem Skinny Jeans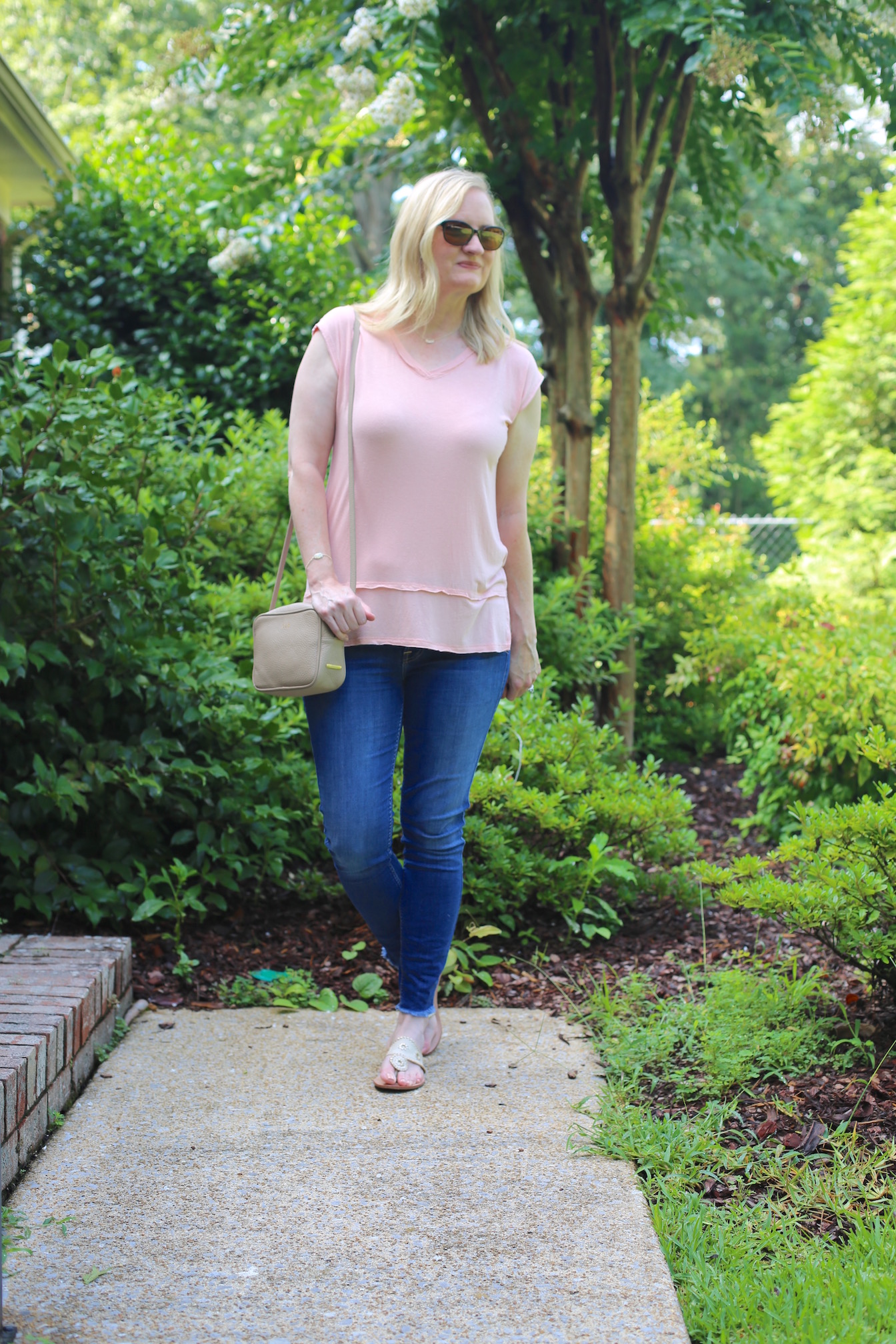 7 For All Mankind Frayed Hem Skinny Jeans
#5 Joe's Jeans Skinny Ankle (splurge-worthy) – I bought this pair of Joe's Jeans at a local boutique last year.  They fit like a dream and have just a bit of stretch so they are easy to wear.  I chose the medium denim wash, but they have other styles too.  Here's a couple of photos of Joe's Jeans: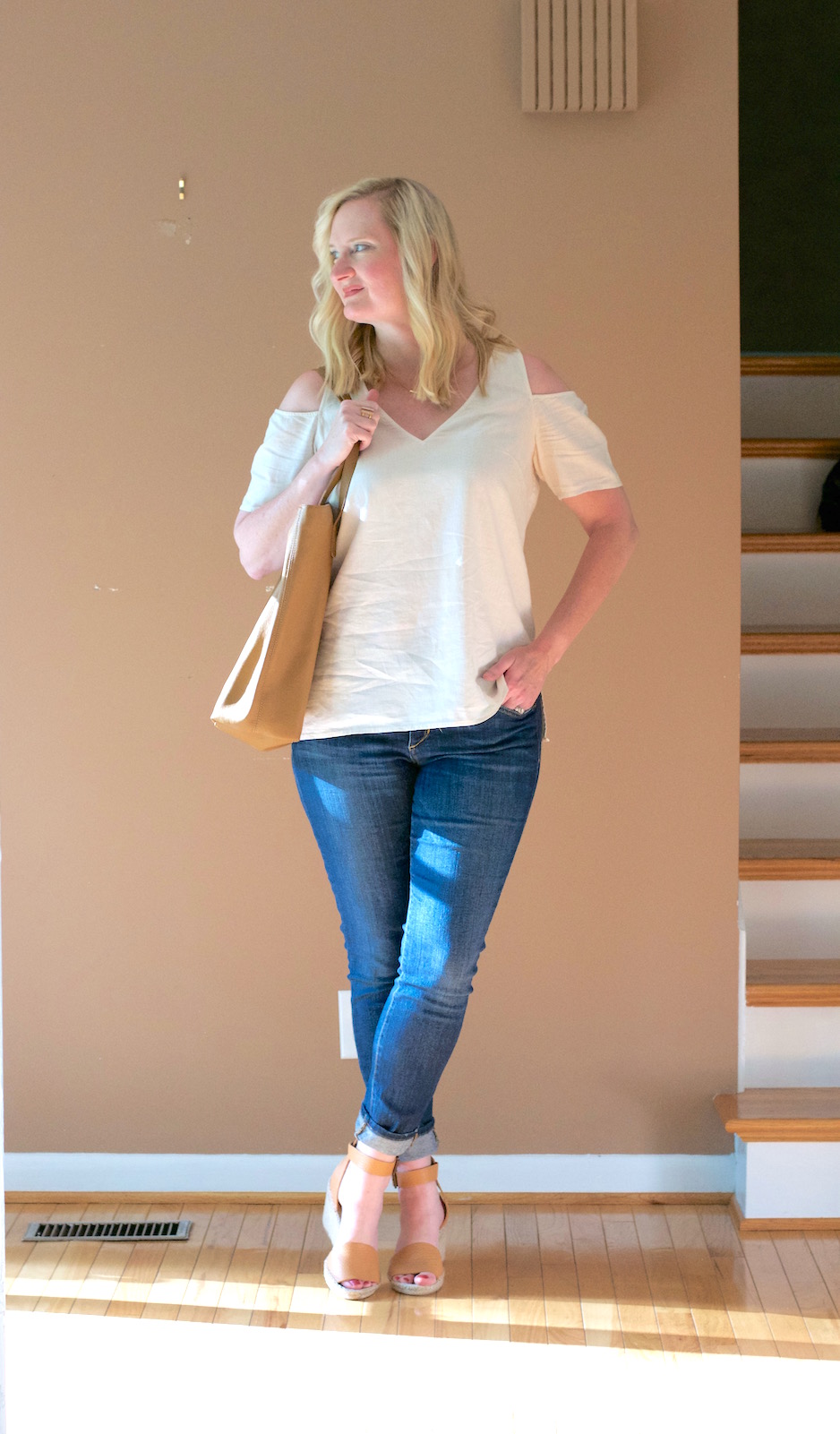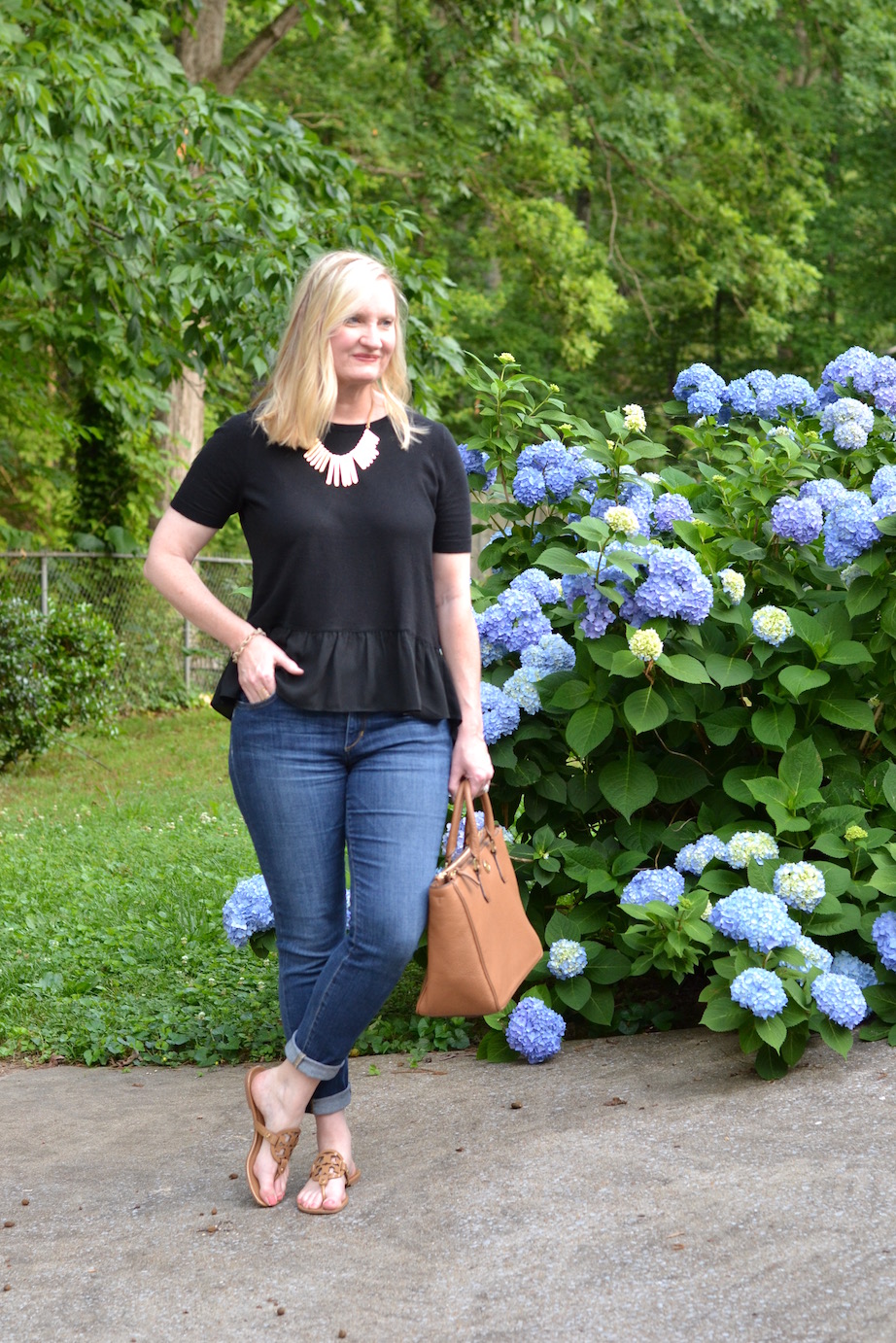 What is your favorite pair of jeans? 


The two featured bloggers from the last linkup are:


1.  Please follow your Host 
2. Link up to 5 posts: 
it can be about fashion, style, beauty or lifestyle

(linkup to your blog post and not your main page)
3. Please include a link back to this post or place my linkup button in your post.
4.  Now, add your post(s) below!  I hope you enjoy the linkup and enjoy meeting other bloggers!
Each week I feature 2 bloggers from the previous link,
so link-up your blog posts for your chance to be featured!