10×10 Challenge: Spring 2018
It's time for another 10×10 Capsule Wardrobe Challenge!  This is my 3rd time participating in the 10×10 challenge.  The first one I did was last Spring (see the Spring 10×10 Challenge here).   I also shared all 10 of my outfits in this 10×10 Challenge: What I Wore In 10 Days post.
My fellow capsule wardrobe bloggers who originated the 10×10 challenge are Lee, from Stylebee, and Caroline, from Un-Fancy.  I'm glad they started the 10×10 challenge as it gives me a chance to test out my seasonal capsule wardrobes!
What Is The 10×10 Challenge?
The 10×10 Challenge #spring10x10 #10x10friends consists of 10 items that is to be worn 10 ways in 10 different outfits.  You can include either clothes and shoes or clothes only.  By limiting the number of items to just 10, you can discover which items in your wardrobe are the most functional and are you favorites.  It is a way to test your wardrobe to see how all the items coordinate with one another.  This "mini capsule wardrobe" is how a full capsule wardrobe works.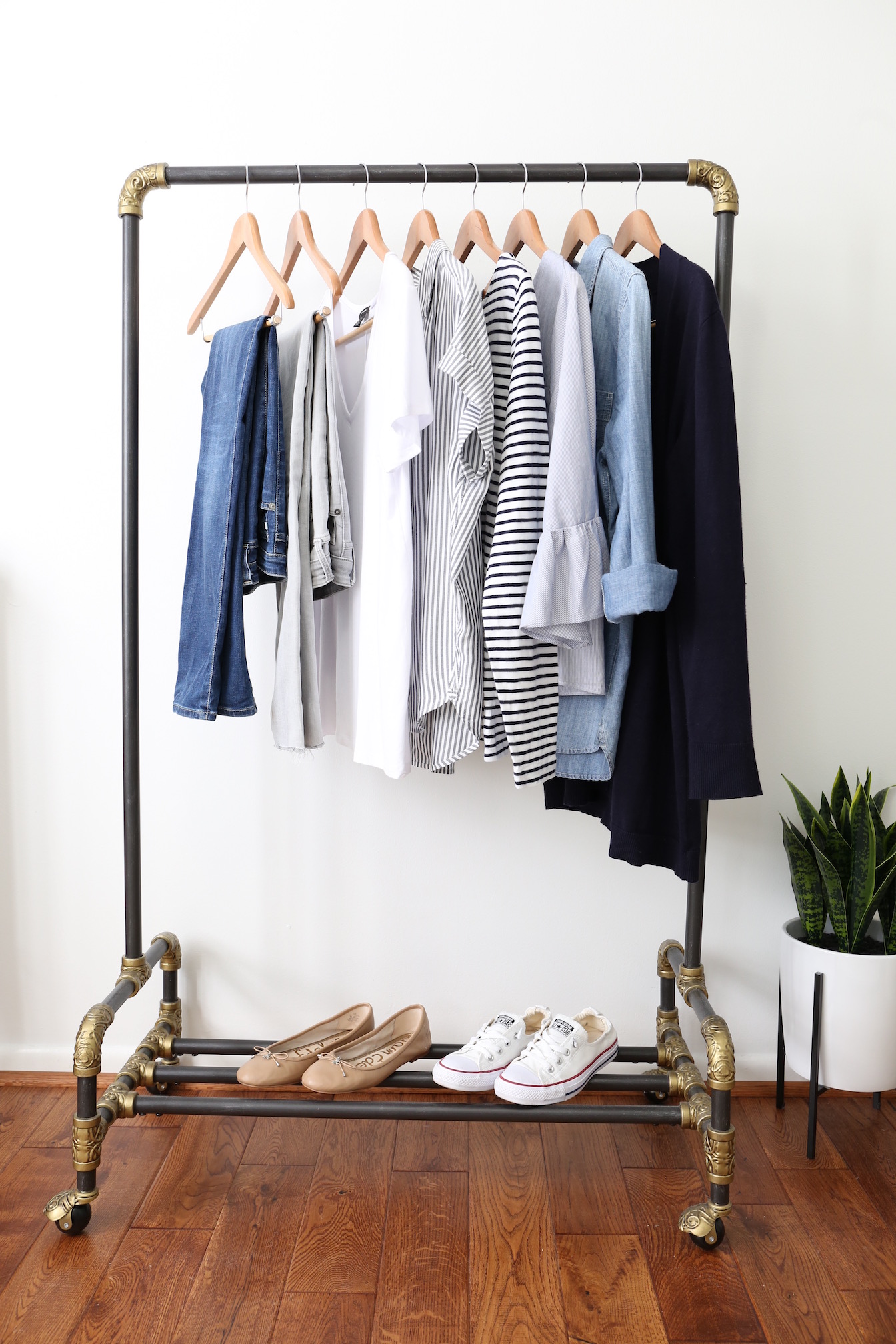 How The 10×10 Challenge Works
Check the weather to see what the temperature will be for the next 10 days, so you can see how to dress.  Where I live we're due to having temps from the 50's to 70's, so I'm including both short sleeve and long sleeve tops and just jeans.
Pick 10 items from your closet based on your activities for the next 10 days.  Items could include tops, jeans, layers (optional), pants, skirts and shoes.  Adding shoes as 10×10 items are optional.  If you want to just have clothes as your 10×10 and be free to choose what shoes to wear, that is ok.  Don't include accessories, handbags or jewelry.  You can add those items as needed to complete your 10×10 challenge outfits.
Wear just those 10 items, in 10 different outfits, for the next 10 days.  That's it!
When To Start The Challenge
I started the challenge Saturday, a day after Lee, from Stylebee and Caroline, from Un-Fancy started their challenge.  See all my #spring10x10 posts on Instagram!  You can start your 10×10 challenge anytime!  Feel free to use the hashtag #spring10x10 on your social media accounts.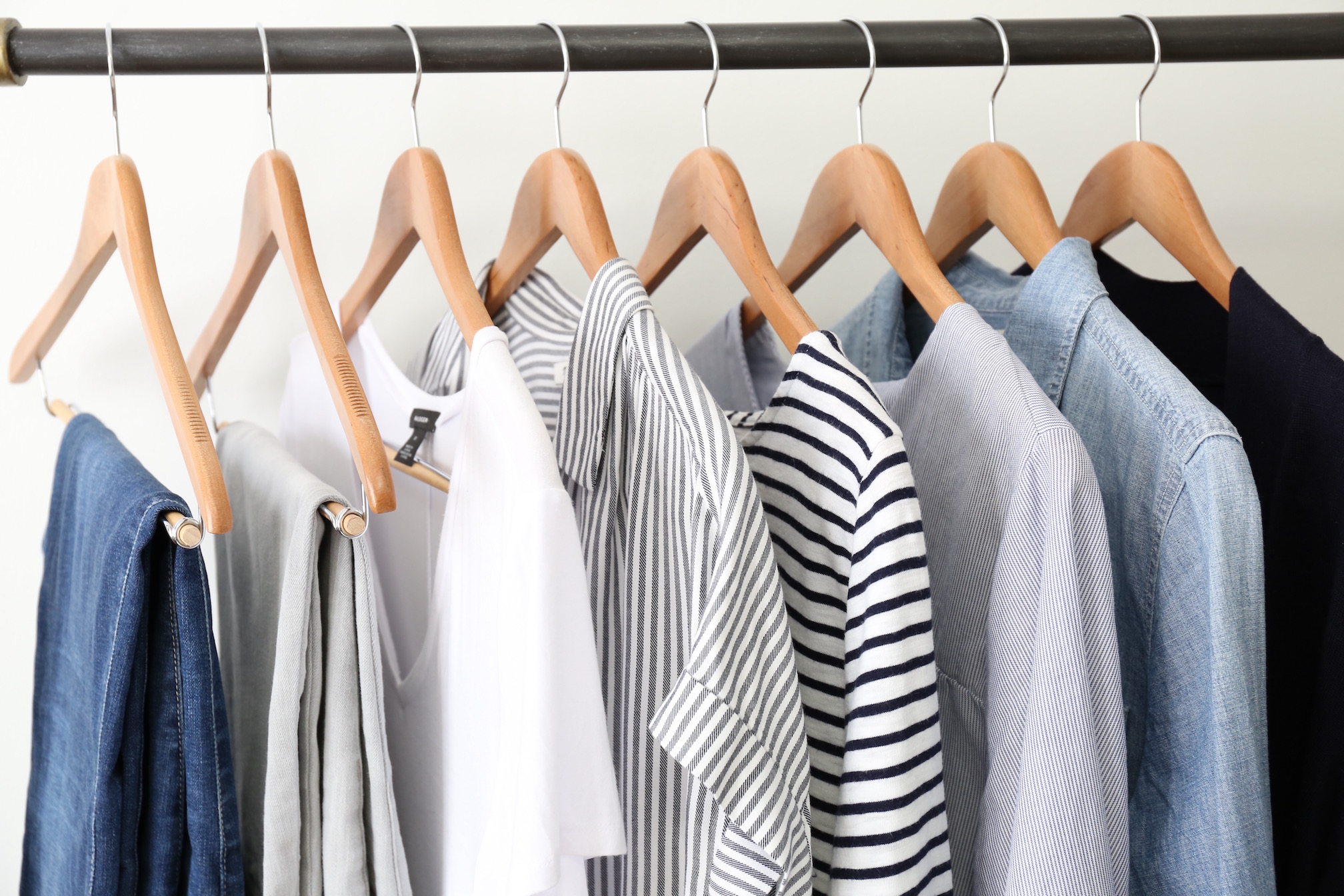 I took 10 items from my Spring 2018 Capsule Wardrobe for this 10×10 Challenge.  I have 36 items capsule wardrobe.  My capsule wardrobe is mostly a combination of the French Minimalist and the Essential capsule wardrobe eBooks, with a few items that I already had in my wardrobe.  You can get your copy of The Essential Capsule Wardrobe: Spring 2018 Collection, which includes mostly all the items in this 10×10 Challenge: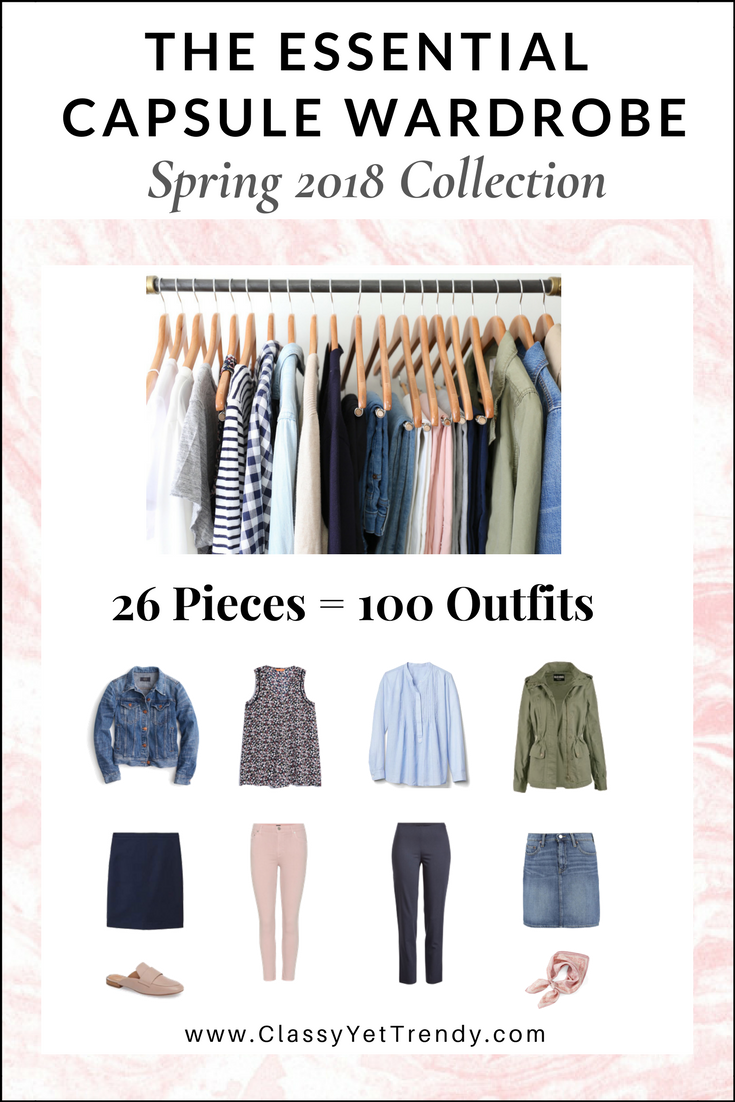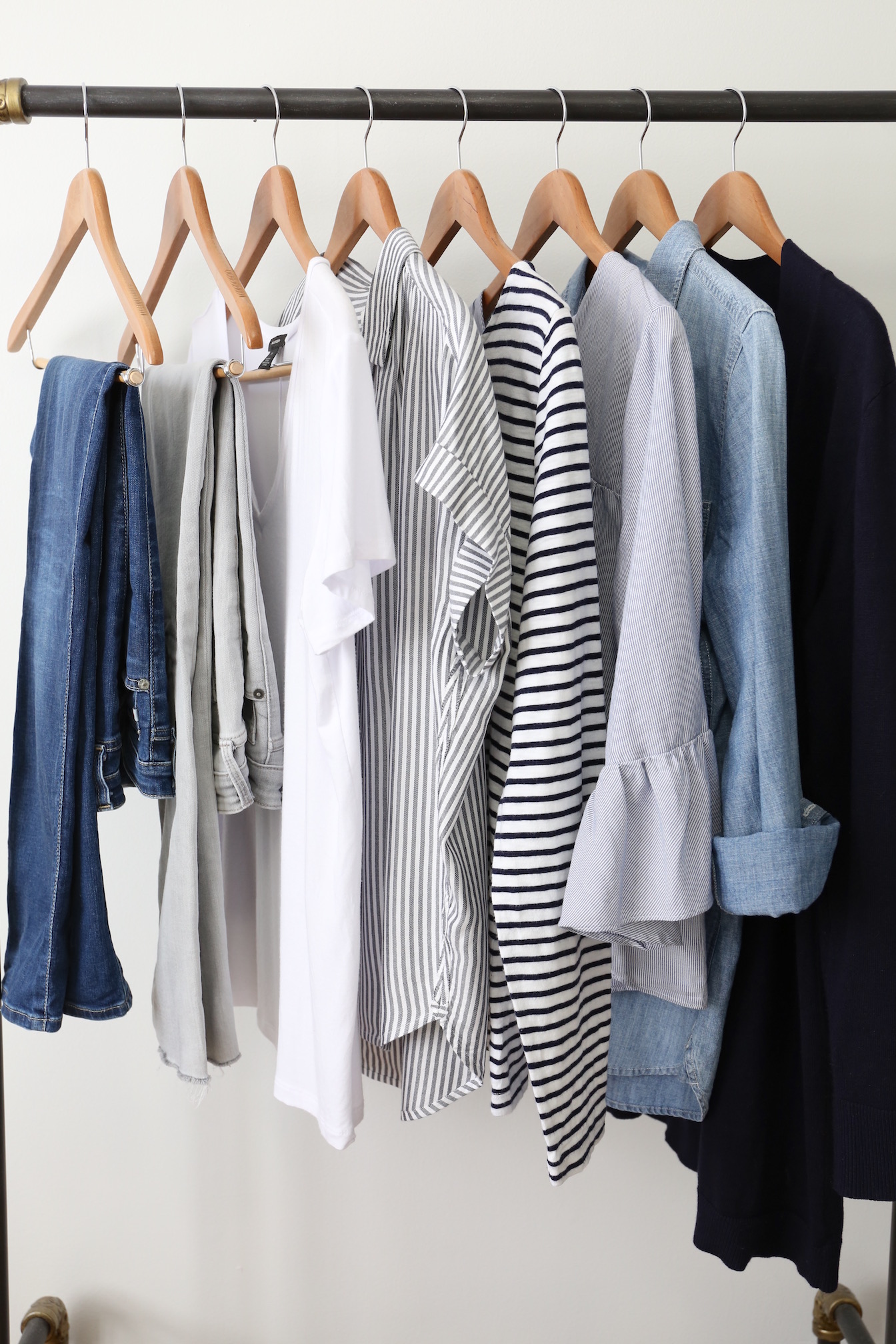 What Items To Include In Your 10×10 Challenge
I recommend using mostly Core Closet Essentials with a Base Color (like black or navy) in your 10×10 Challenge Wardrobe.  By using a base color with mostly neutral colors, all the items will coordinate well, giving you 10 outfits.  I used Navy as the base color and Gray, White and Blue and the other colors.
What's In My 10×10 Challenge
Since I work from home, my clothes style is casual, so I'll be including casual tops, jeans, a pair of ballet flats and a pair of casual sneakers.  I took 8 tops and bottoms and 2 pairs of shoes from my Spring 2018 Capsule Wardrobe to make 10 items.
See what I'm wearing for 10 days on Instagram @classyyettrendy!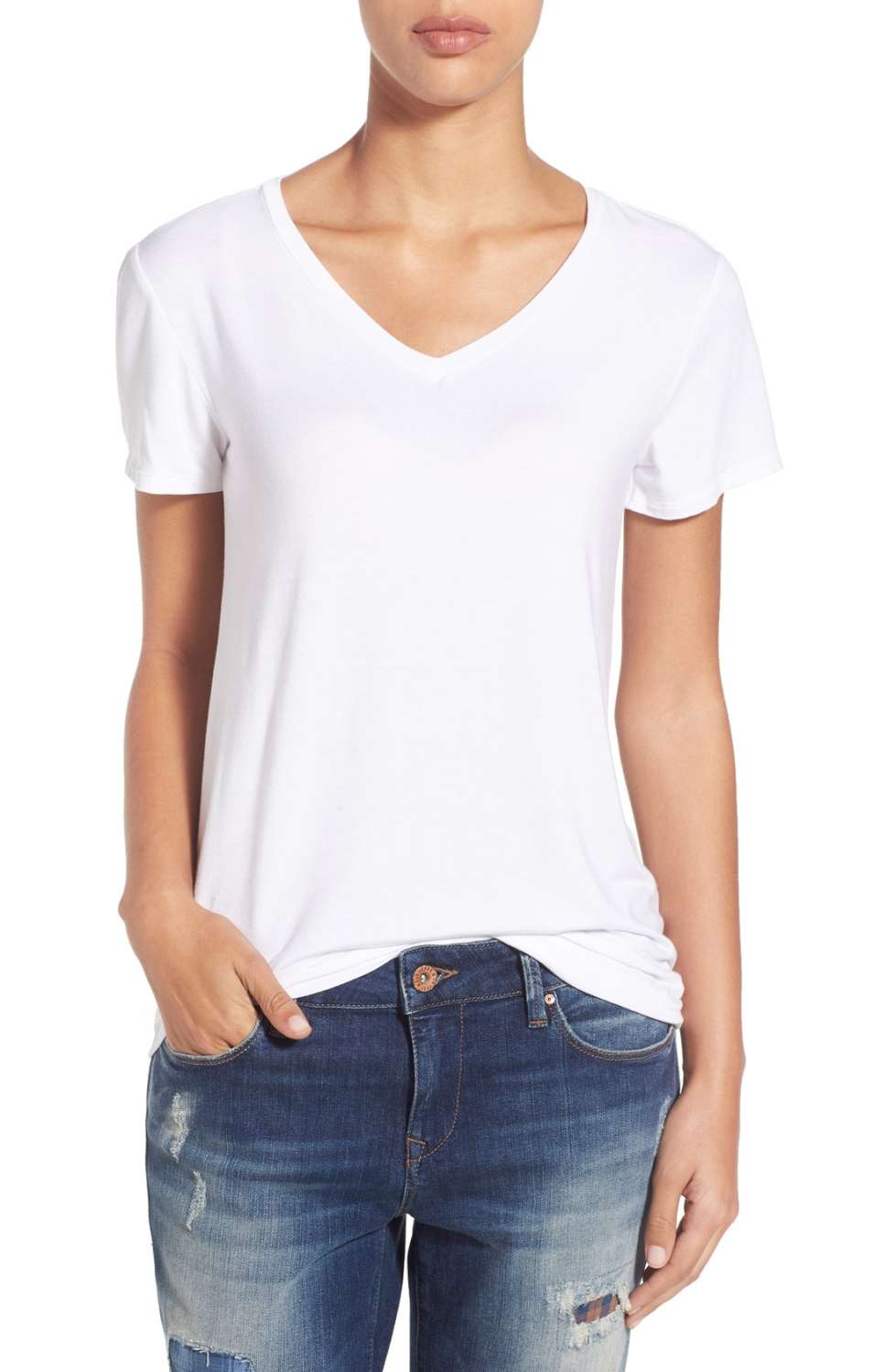 Halogen Modal Jersey Tee in "white" (Nordstrom) / PLUS-SIZE / PETITE: This white tee is new this Spring season.  When I saw it online at Nordstrom, I liked that it was a jersey fabric and a v-neck.  I love wearing it as it is SO soft!  Sometimes it is difficult finding a white tee that isn't see through and this one passes my test!  I recommend it.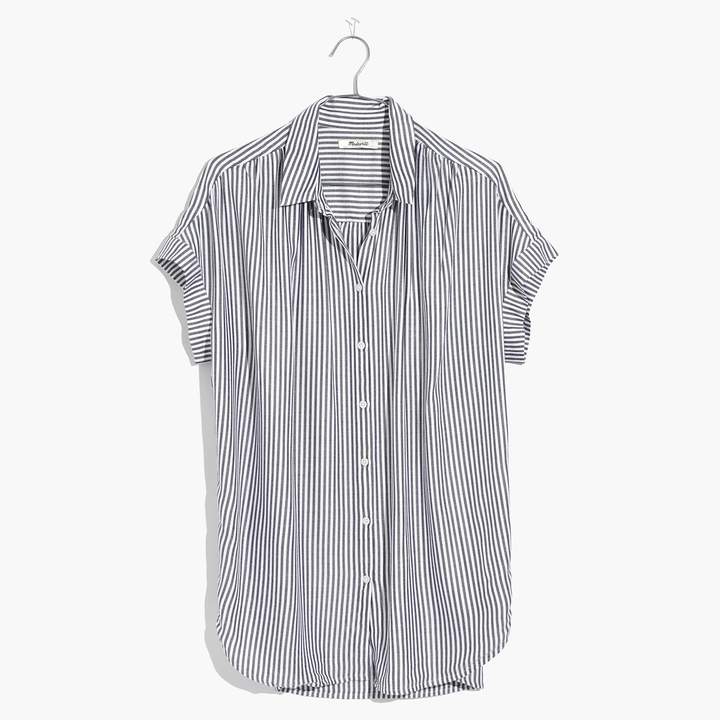 Central Stripe Shirt (Madewell) / PLUS-SIZE / PETITE : This one is also new to my wardrobe this Spring.  I wanted to buy it last year, but didn't since I already had the white and chambray shirts in this style.  When I saw it was available again this year, I tried it on in the store and had to have it!  I normally wear a large in Madewell shirts, but sized down to a medium in this shirt.  I love the fit, it's soft and is now one of my most favorite shirts!  I have several items from Madewell in my capsule wardrobe since it's one of my most favorite brands.  You can Shop These Madewell Items here.
Shop All These Madewell Clothes, Shoes and Accessories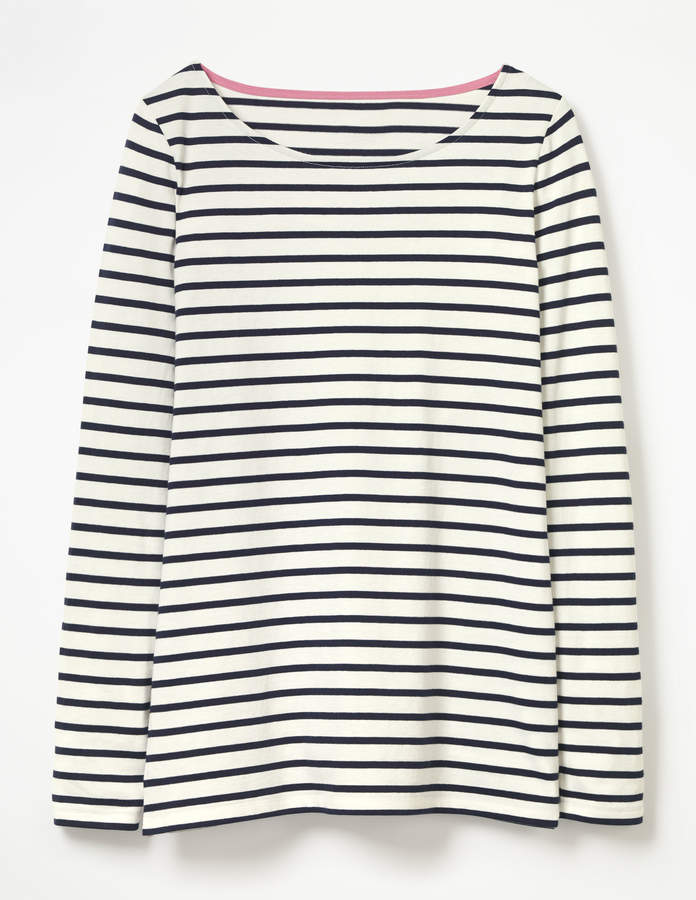 Long Sleeve Striped Tee (mine is J. Crew Factory, similar one is from Boden) / PLUS-SIZE  / PETITE : I already had this long sleeve striped tee from last year and included it in my Spring capsule wardrobe.  I love this fit on this tee and it is just thick enough to still layer well under cardigans and jackets.  Mine, which is from J. Crew Factory, is sold out, but I linked a similar one from Boden.  I have Boden's short sleeve striped tee and love it and I recommend the similar long sleeve version as well.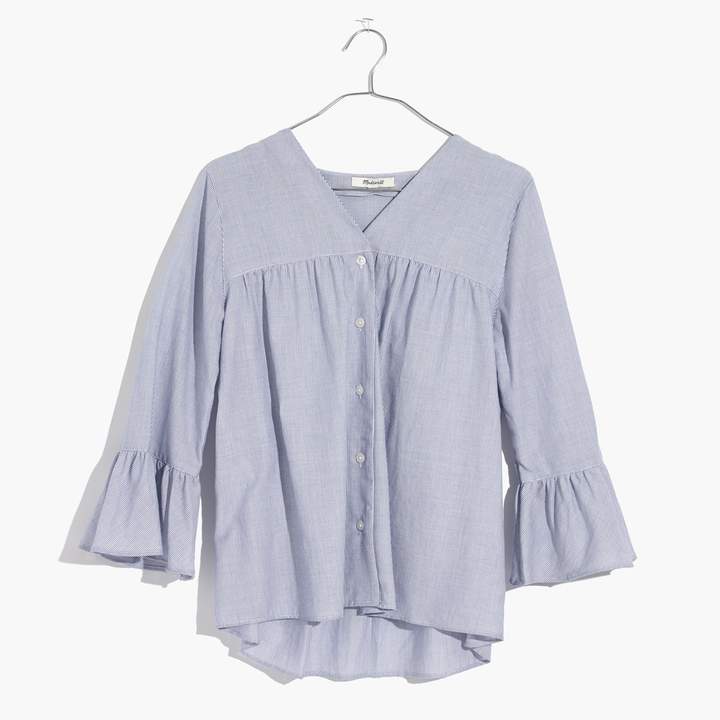 Veranda Bell Sleeve Stripe Shirt (Madewell) / PLUS-SIZE / PETITE: This shirt is new to my wardrobe.  I was in Madewell a few months ago with my daughter while she was shopping and spotted this bell sleeve shirt.  It was a gorgeous shade of blue and loved the bell sleeves.  I tried it on and I loved the fit and color.  I was hesitant about buying it, thinking that the bell sleeves would work under my cardigan I was wearing that day, but I put on my cardigan over and it worked perfectly!  I knew this top would be perfect with jeans, pants and skirts so I bought it and am glad I did.  I wore it in this post a few weeks ago: Blue and Cognac.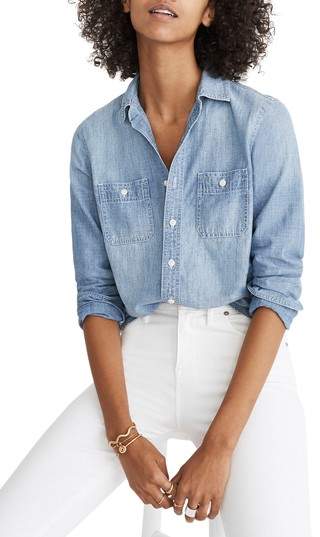 Classic Chambray Shirt (Madewell) / PLUS-SIZE / PETITE: One of my favorite tops to wear is a chambray shirt.  I have a darker one (similar) that I like to wear in the cold months since it is a thicker material, but needed a lightweight one for the warm months.  I love the material on this one from Madewell as it is so soft.
Shop These Chambray Clothes, Shoes & Accessories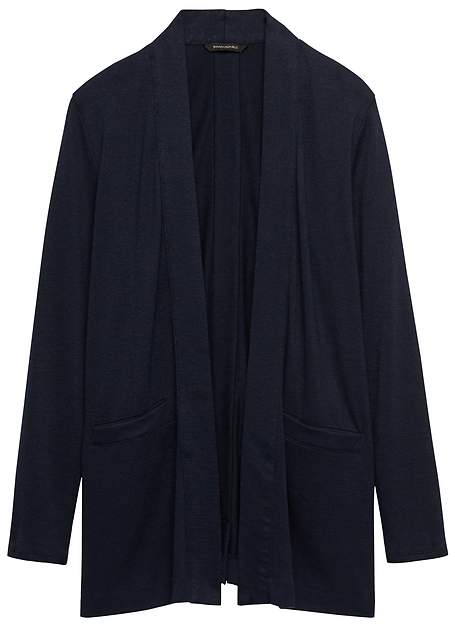 Navy Cardigan (Mine is Verve Ami from TJMaxx, similar is Banana Republic) / PLUS-SIZE / PETITE: This cardigan is new to my Spring capsule wardrobe.  I found it at TJMaxx while my daughter was shopping.  I had been needing a long navy cardigan. This one was perfect, but it had 3 pearl beads on the sleeves.  I needed a casual cardigan and thought the beads looked too dressy.  I saw that I could easily remove them, so I bought it for my wardrobe!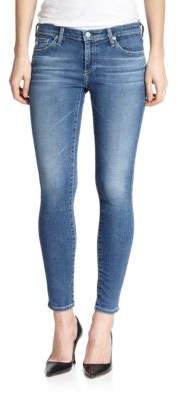 AG Skinny Jeans (Saks Fifth Avenue) / PLUS-SIZE / PETITE: I bought these skinny jeans last year and had them in my capsule wardrobe.  I included them again in my Spring capsule wardrobe.  These are my favorite pair of jeans.  The fit is perfect and I love the ankle length with flats, ankle boots and sneakers.  They are an investment jean, but are worth it.  I've already worn them so many times and they are still so comfy!  Fellow fashion blogger Jolynne Shane also recommends them!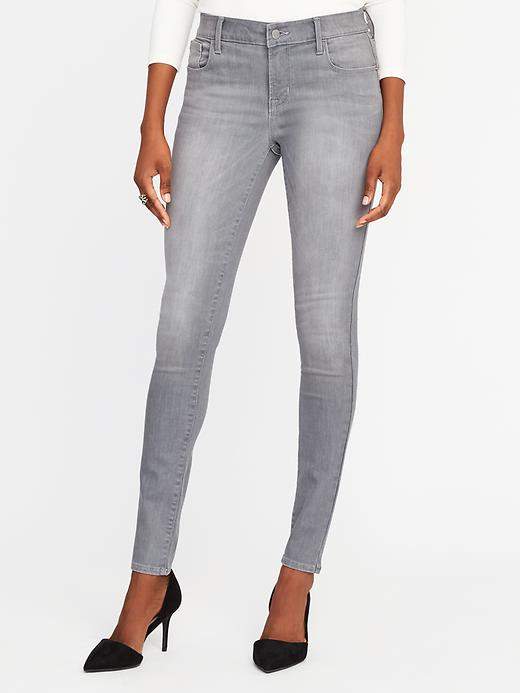 Gray Skinny Jeans (Old Navy) / PLUS-SIZE / PETITE: I've had these gray jeans for several season and still love them!  They are Old Navy's Rockstar jeans and have a bit of stretch to them.  I had bought them in "tall" but when they arrived in the mail, I tried them on and they were too long.  They fit perfectly but they were just too long.  Quick solution…cut the length and make them "raw hem" jeans!  Now I have a pair of raw hem gray jeans that I love.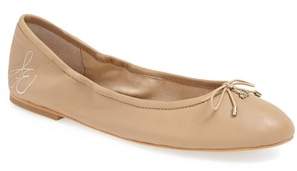 Felicia Ballet Flats in "nude" (Shopbop): These are new this Spring season and oh my gosh…they are so comfy!  These are the Sam Edelman Felicia Ballet Flats.  Sam Edelman is my favorite brand of shoes.  As with all their shoes, this one was instantly comfortable.  I can walk for hours in this shoe and wear them often!  You can shop all these Sam Edelman Shoes, including several colors of the Felicia flats.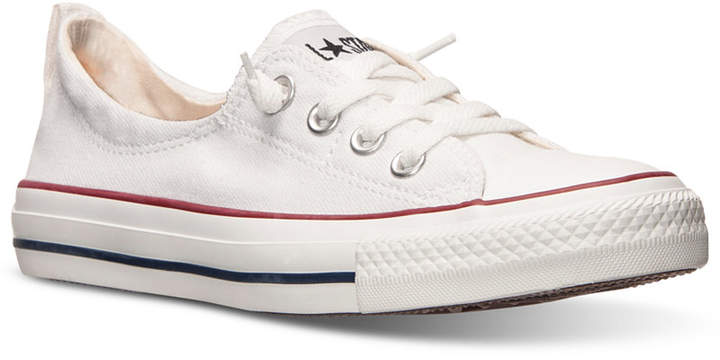 Converse Shoreline Sneakers (Shopbop): I've had these sneakers for a couple of years and love them.  This Spring I've worn them a lot!  They are a great casual sneaker to wear with jeans and shorts.  You can shop these Converse Sneakers, including this shoreline style.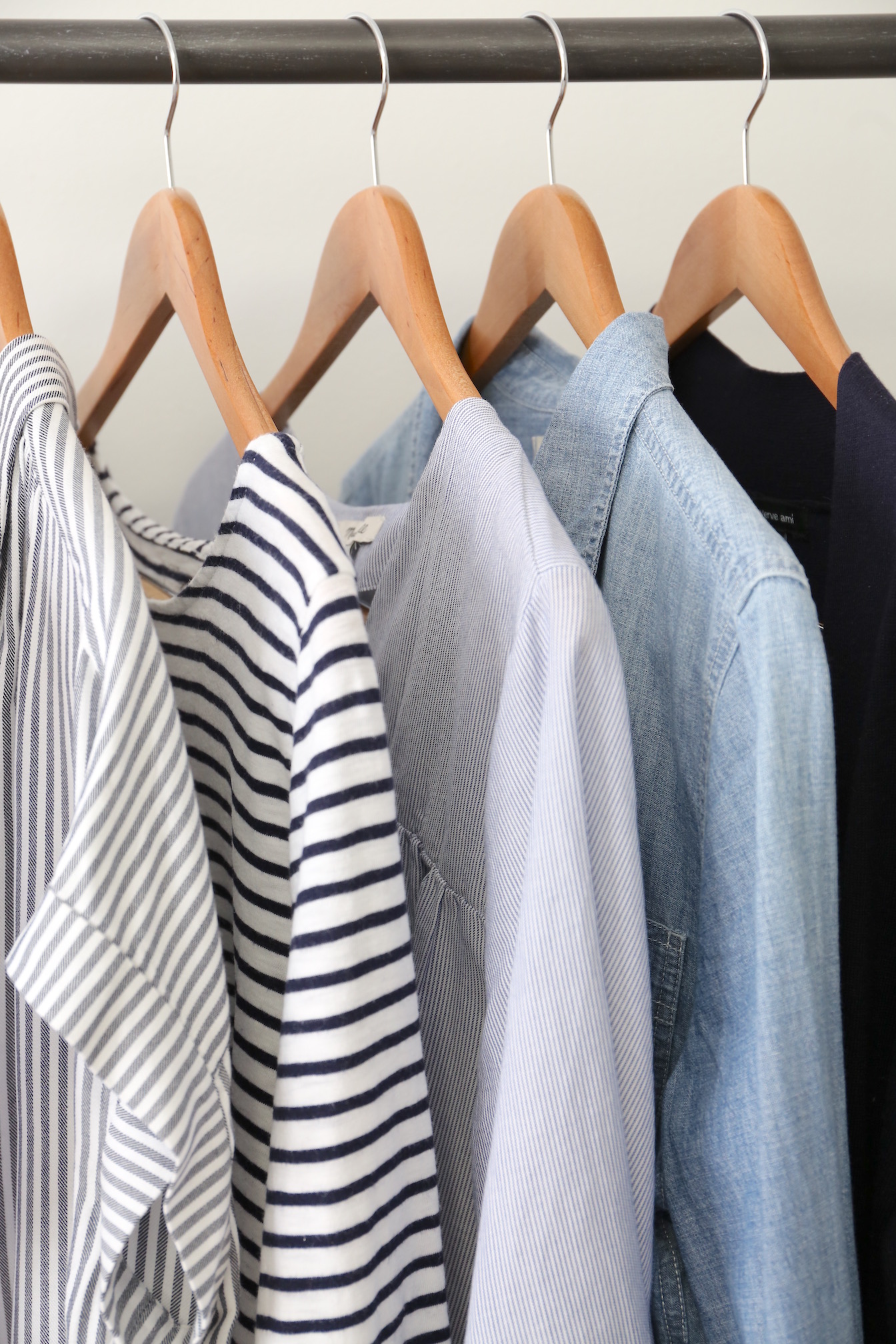 Are you participating in the #spring10x10 challenge?  If so, what items do you have in your 10×10 wardrobe?