Fresh Handbags For Spring 2019
Spring will be here soon!  Some of us across the country have already had a few Spring-like days this week.  Don't you just love days like that?  It makes me have Spring fever and I look forward to creating my capsule wardrobe for the Spring!
When you are getting your wardrobe ready for Spring, you may want to add a couple of fresh handbags in colors that are perfect for Spring.  I love the color of this Vegan Studded Whipstich Satchel and the stitching detail on the outside is beautiful!  They also have the same style in this Vegan Leather Backpack.  If you are needing a medium size handbag that can also double as a crossbody, you will love this Medium Margaux Leather Satchel.  It comes in 4 colors: classic black, hot chili, light fawn and pale vellum.  If you want a unique style handbag, this Vegan Leather Bucket Bag is a gorgeous shade of beige and has a zip around top handle!
For those of you that use the Capsule Wardrobe eBooks for your wardrobe each season, the first of the Spring eBooks, The Essential Spring 2019, will be published Thursday February 7!  I can't wait for you all to see the capsule collection!  You will love it!
If you are looking to start a capsule wardrobe and don't know where to begin, I've done all the work for you in the Simplified Style eBook!  It not only includes all the COMPLETE Core Closet Essentials that you need in your closet to have an efficient wardrobe, but also includes OVER 400+ outfit ideas for ALL SEASONS!  I just updated it a few days ago and now includes Regular, Plus & Petite convenient shopping links to all the pieces in the wardrobe.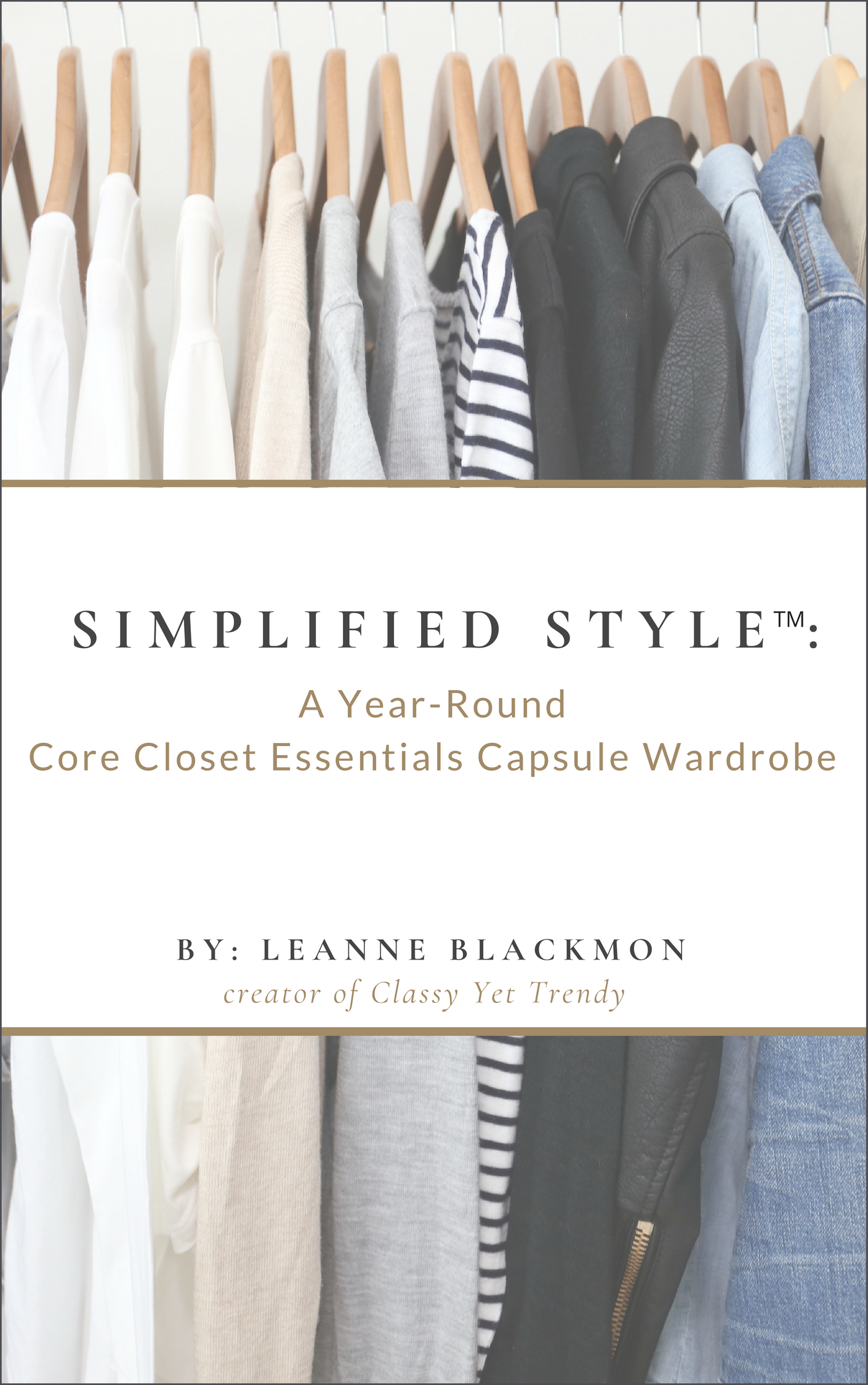 Check out these fresh, new handbags…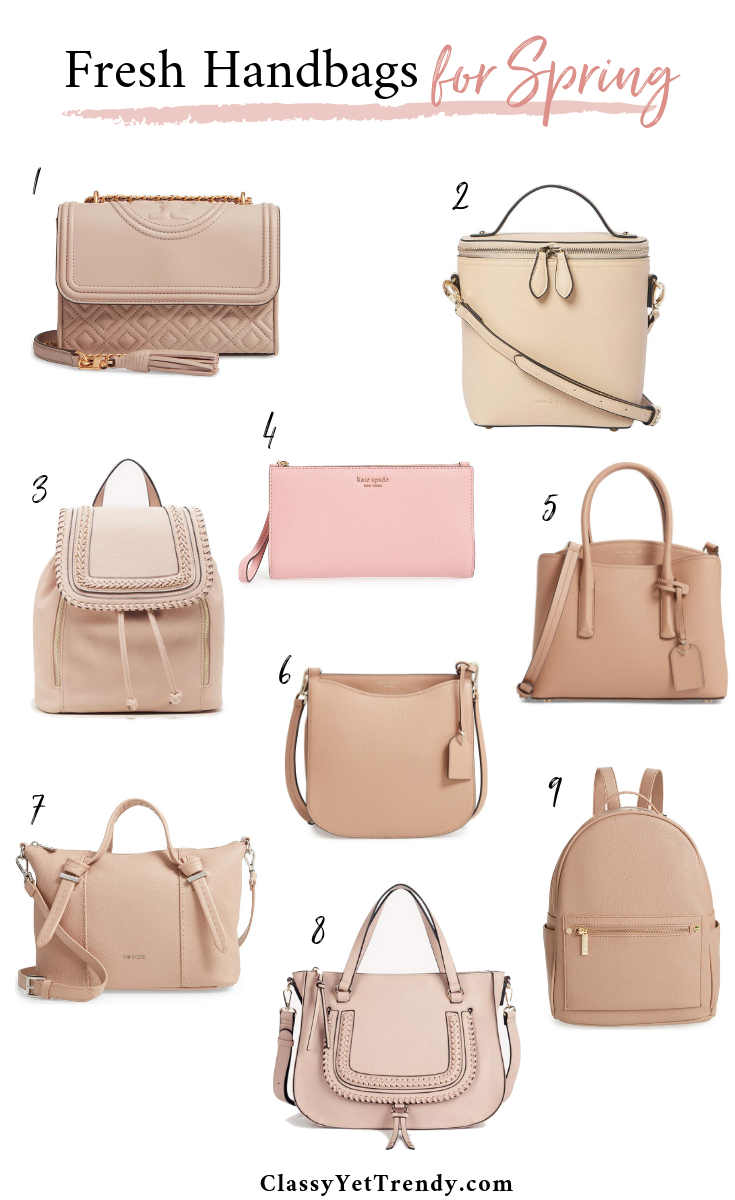 1. Small Fleming Leather Convertible Shoulder Bag / SHOP  THESE SHOULDER BAGS
2. Vegan Leather Bucket Bag
3. Vegan Leather Backpack / SHOP THESE BACKPACKS
4. New York Large Sylvia Leather Wristlet
5. Medium Margaux Leather Satchel
6. Margaux Large Crossbody Bag
7. Olmia Small Leather Tote / SHOP THESE TOTES
8. Vegan Studded Whipstich Satchel
9. Addie Vegan Leather Backpack
Shop The Post: