Capsule Wardrobe Essentials In The 2021 Nordstrom Anniversary Sale
The Nordstrom Anniversary Sale has started and Icon Level cardholders can shop the early access sale! The Nordstrom Anniversary Sale is considered the most important sale of the year. While Nordstrom holds half-yearly sales throughout the year, this sale has become legendary among Nordstrom customers who enjoy outstanding savings on the most exciting new Fall and Winter items. There's also summer items on sale too at deep discounts!
I have been shopping at Nordstrom for several years now. I first discovered the department store when I starting this blog in 2014. I was blown away at everything they have in the stores and online. Shopping online at Nordstrom is super easy, convenient, have fast free shipping and they have free return shipping too!
I'll be doing blog posts throughout the sale so you'll know what to shop for! You can easily get to all the Nordstrom Anniversary Sale Posts by clicking on the "Nordstrom Ann. Sale" yellow button on the top menu of this blog.
Want to know all about the Nordstrom Anniversary Sale? This blog post from last week will give you the details you need to know about the sale…"Nordstrom Anniversary Sale 2021 Preview | Everything You Need To Know."
Here is the schedule of dates for the sale…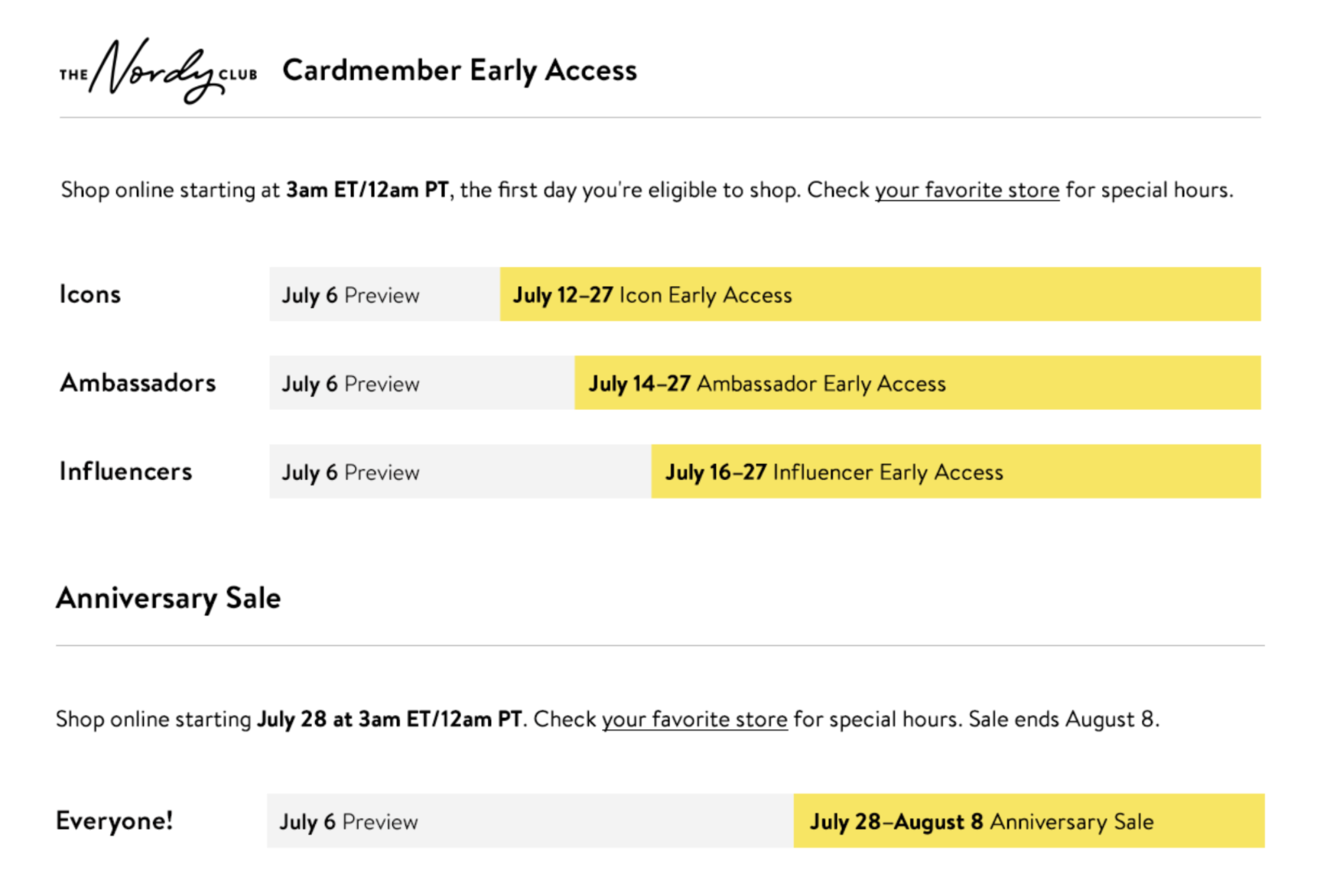 Capsule Wardrobe Essentials
The Anniversary Sale is when I buy most of my core closet essentials that I use in my capsule wardrobes, like tees, jeans, sweaters, cardigans and shoes. If there are any clothes or shoes in my wardrobe that need replacing, the Anniversary Sale is the perfect time to buy quality-made items at low prices.
I have found several core closet essentials in the sale that you may be interested in grabbing for your capsule wardrobe. Several of these essentials are in the Simplified Style®: Dressy and Casual Collection – A Year-Round Core Closet Essentials Capsule Wardrobe. This Simplified Style® collection includes a complete year-round, 4-season capsule wardrobe with convenient shopping links, over 450+ outfit ideas for all seasons, outfit calendars and more!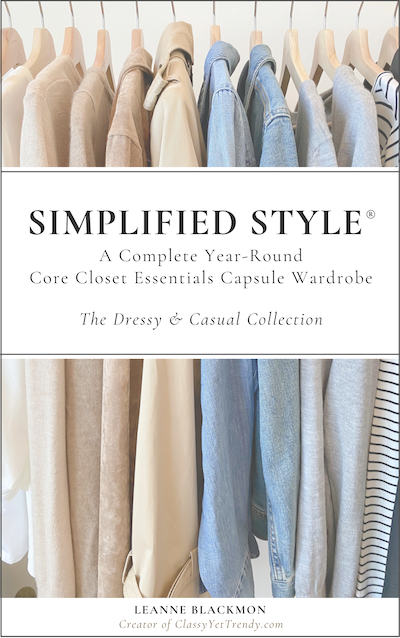 Tops & Sweaters
My favorites in this bunch that I have in my Wishlist are the Balloon Sleeve Sweater and the Cowl Neck Tunic. I have the Polka Dot Sleeveless Top and the Striped Long Sleeve Tee in my closet and LOVE them both! Shop all these tops and sweaters below…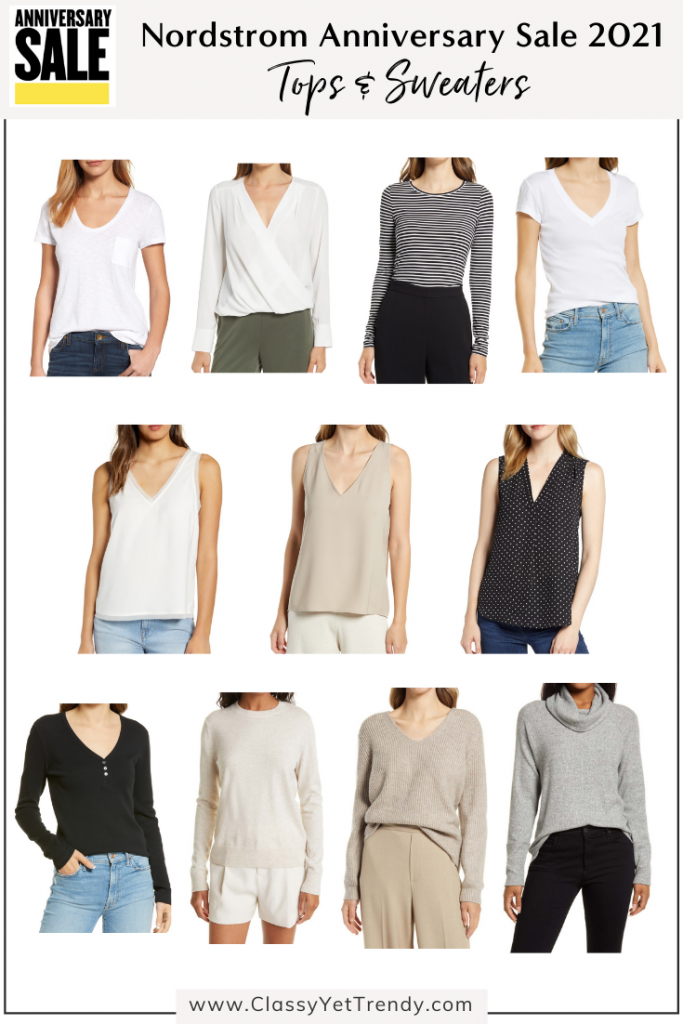 Shop The Tops & Sweaters:

Layers & Outerwear
I have found several layers and outerwear that I would love to have for my closet! My favorites in my Wishlist are the Black Leather Moto Jacket and the Button Front Cardigan. Shop all these layers and outerwear below…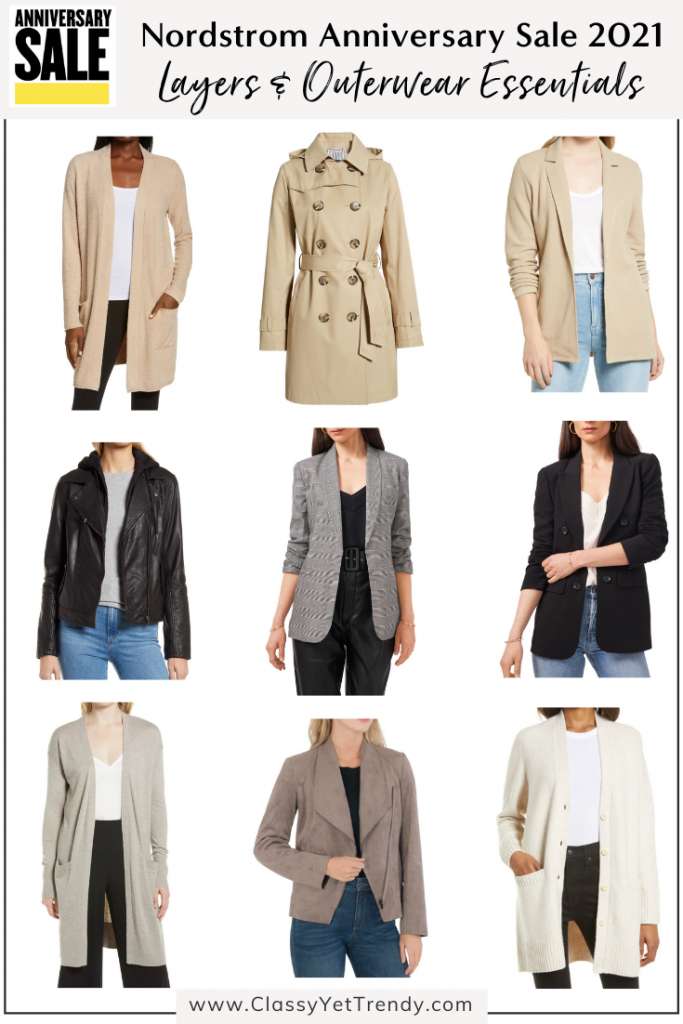 Shop The Layers & Outerwear:

Jeans, Pants & Skirts
I like to buy my investment jeans in the . I can't wait to try on the AG Mari High Waist Slim Straight Jeans! I love AG Jeans and this slim straight style looks gorgeous! Black pants and black jeans are staples of a capsule wardrobe and I recommend these Black Ponte Pants and these High Waist Black Skinny Jeans.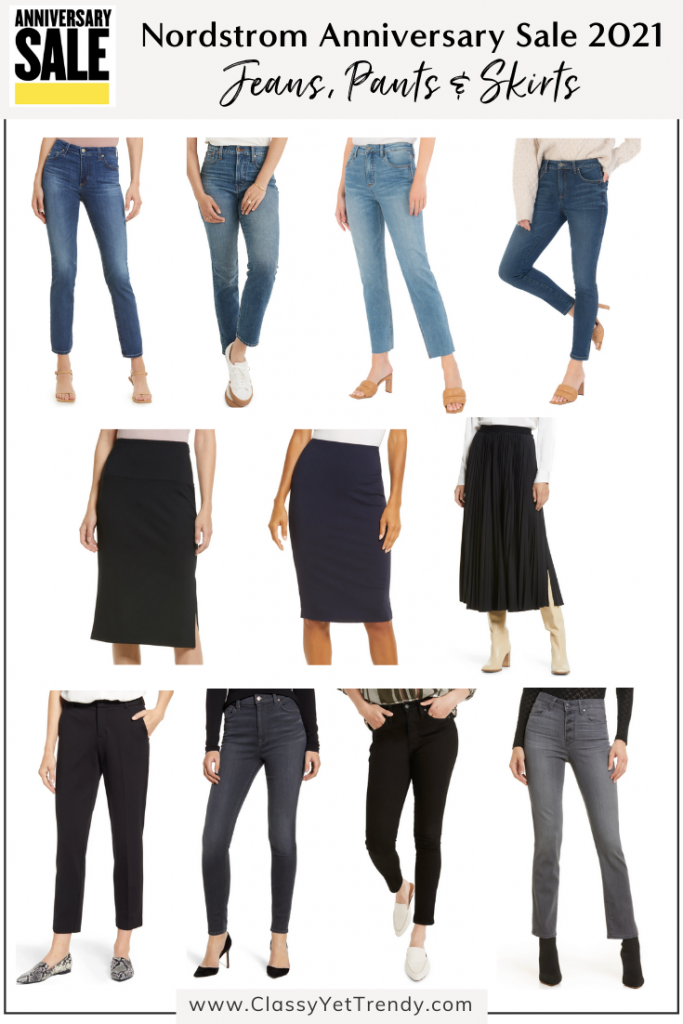 Shop The Jeans, Pants & Skirts:

Athleisure
There are lots of good athleisure essentials included in the sale! My favorite athleisure brand is Zella, which is a Nordstrom Brand. Zella has lots of items in the sale that you can see here. I have had these High Waist 7/8 Black Leggings for a couple of years now, I LOVE wearing them and I highly recommend them! I enjoy wearing athleisure essentials in the Fall and Winter (see my Winter 2020 Athleisure Capsule Wardrobe here) and I will grabbing this Crewneck Sweatshirt and this Relaxed Pullover.
If you enjoy wearing athleisure styles, then you need Simplified Style®: The Athleisure Collection. It is a complete year-round, 4-season capsule wardrobe with all athleisure wardrobe essentials. It includes 400+ outfits for all seasons, convenient shopping links, travel mini capsules, outfit calendars for all seasons, plus more!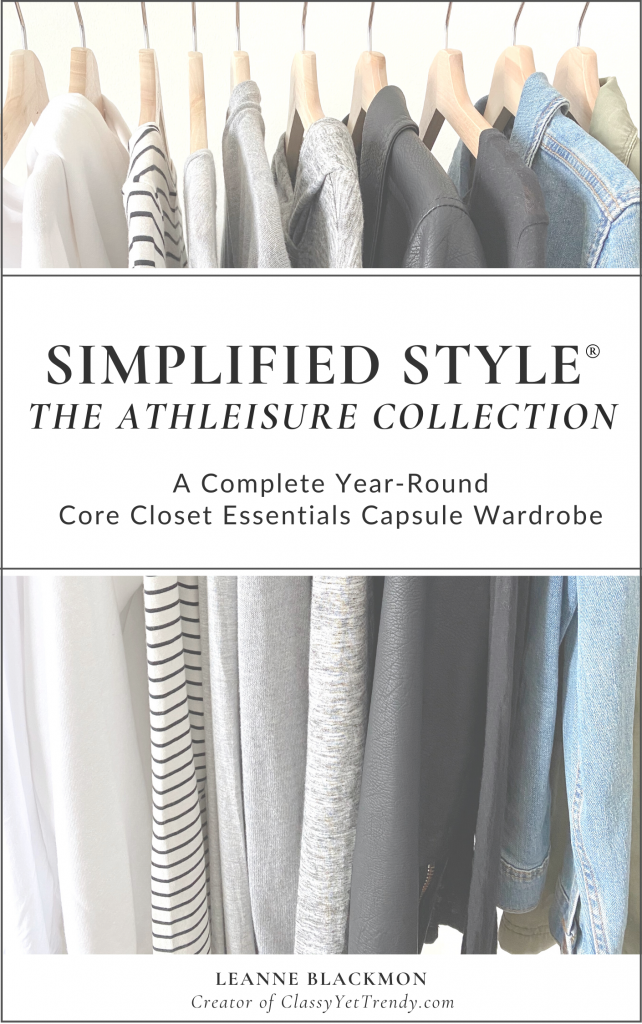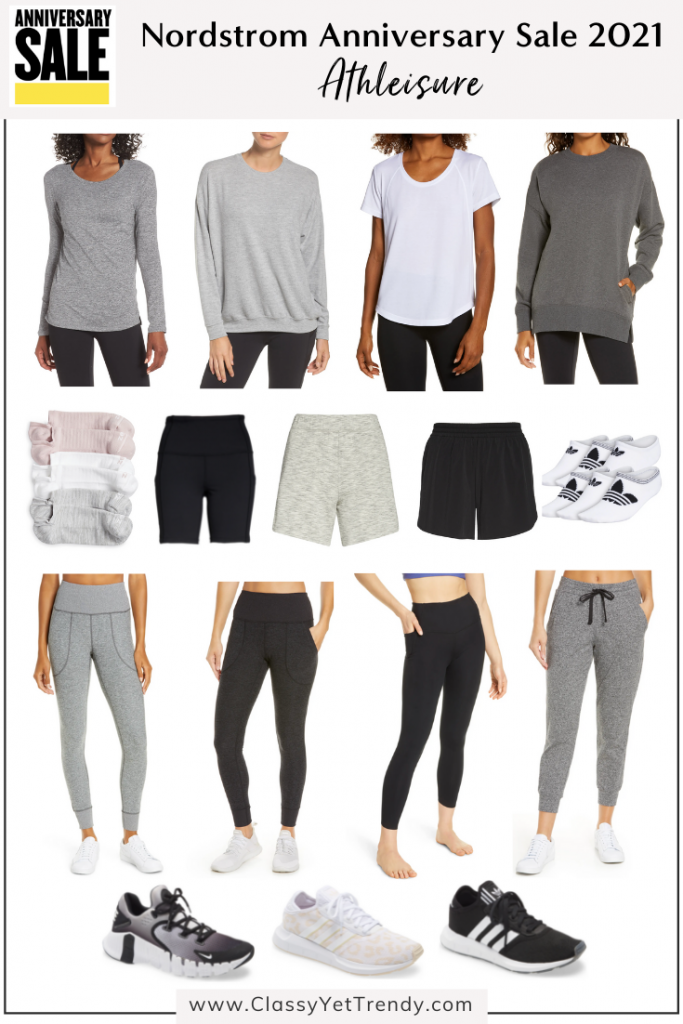 Shop The Athleisure Styles:

Look for more coverage of the Nordstrom Anniversary Sale here on the blog throughout the sale!
A Bit Of Inspiration For Your Day:
"He has made everything beautiful in its time. He has also set eternity in the human heart; yet, no one can fathom what God has done from beginning to end.  I know that there is nothing better for people than to be happy and to do good while they live." – Ecclesiastes 3:11-12