Create a Mixable Wardrobe on a Budget Series: Part 2 "Accessories"
The "Create a Mixable Wardrobe On a Budget" Series
Learn how to create a classic wardrobe within your budget!


What is a "Mixable Wardrobe"?  It's interchangeable pieces that can be mixed with each other to create many outfits.
What is the best way to pull an outfit together?  With accessories!  Find out where to buy quality accessories within your budget, which accessories you need for a mixable wardrobe and get styling tips on how to wear them.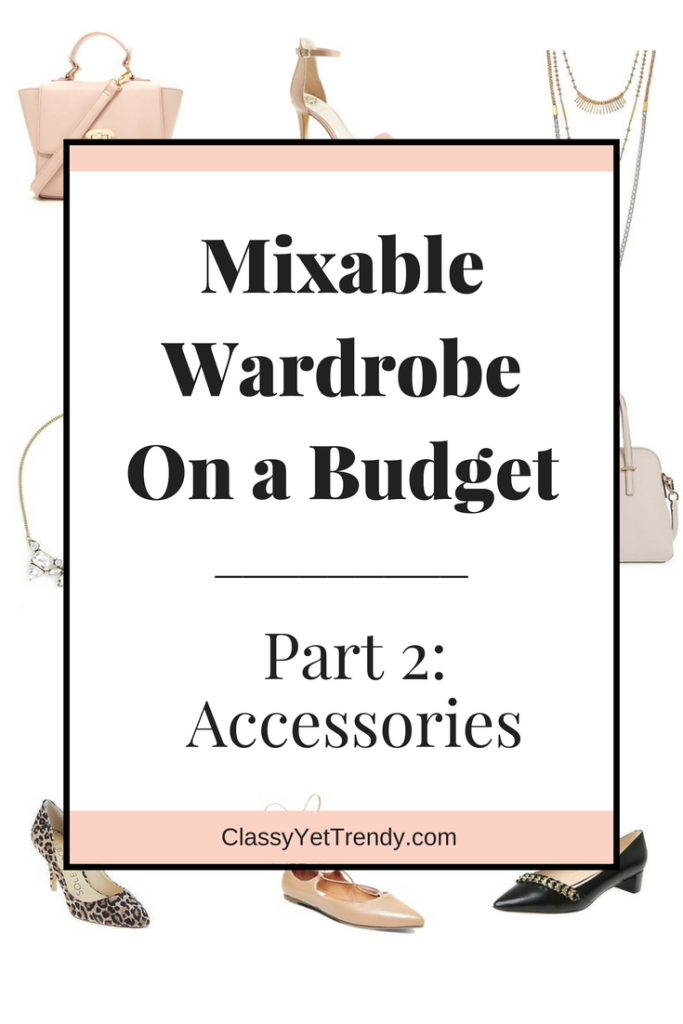 Part 2: "Accessories"
Accessories are essential to a wardrobe.  Adding them to your outfit pulls your outfit together and makes it look perfect.  What accessories are essential to a mixable wardrobe?  Here are basic accessories that are considered classics that you need in your closet:

Black Flats
Black goes with just about everything and black flats are the perfect accessory.  You can wear these with skirts, dresses, pants, jeans, you name it!  You can dress them up or wear them with a casual outfit.   You can buy solid black flats or buy black subtle-patterned ones to add interest to an outfit..  There are different styles too.


Nude Heels
Being similar in functionality as black flats, nude heels also go with just about every outfit, but add a more "dressy" look to an outfit.  Even jeans can be dressed up by wearing nude heels.  Nude heels worn more in the Spring and Summer months with lighter fabrics.
There are different size heels.  If you overwhelmed with all the terms, here's a simple classification of the heel height.  "Kitten" heels are 1″-2″ in height, "Mid" heels are 2″-3″ in height and "High" heels are anything heels over 3″.  All look beautiful when worn, it depends on your preference.
Leopard Print Flats or Heels
You may be thinking why do you have "leopard print flats or heels" as an accessory?  Leopard is a neutral.  Since the colors in the print are brown and black, it can be worn with almost any color.  With leopard print, limit wearing other prints in your outfit, because wearing more than one print with leopard looks awkward.
Black Belt
Every wardrobe needs a black belt.  You can wear it with jeans, dress pants or even  around your waist with a dress.
Statement Necklace
To add shine and a feminine look to your outfit, wear a statement necklace.  This type of necklace makes a statement.  It has a more bold look than just a dainty necklace.  If your outfit is plain looking, for example, black pants and basic top, add a statement necklace for an instant polished look.  A popular type of statement necklace is one that is gold tone and has an abundance of crystals.  If you want more of a classic look, wear a pearl necklace in which there are several strands of pearls made into one necklace.
If you are a woman, it's a given that you carry a handbag.  There are many types of handbags.  See 4 Essential Bags Every Woman Must Own to find out the four most popular bags and what purpose each one has.  If you are looking for a basic handbag for your wardrobe, either a Nude, Brown or Black bag are great to own.  Buying a handbag on a budget can get a little tricky, as there are more options in color, style and brand.  The handbags I own range in price from $30 to $300.  If you have some money to invest in a well-made handbag that will last years, I recommend buying a designer one, such as Kate Spade, Rebecca Minkoff, Tory Burch or Michael Kors.  If you are just starting to build your wardrobe and have a limited amount of money to spend, then start on the lower price range.  For this accessory I will show you "Starter" ($50 or less), "Mid-Range" ($51-$150) and "High-Range" handbags ($151-$400).
"Starter"  ($50 or less) Handbags
"Mid-Range"  ($51-$150) Handbags


"High-Range"  ($151-$400) Handbags
Styling Tips!
Same Color Accessories: To make an outfit come together, wear the same color accessories.  Examples: brown bag and brown boots; nude heels and nude bag; black flats and black belt.
One Neutral & Either One Color or Printed Accessory: To make a otherwise plain outfit (black pants and white top) interesting, wear a leopard belt and black flats; or, a brightly-colored bag and nude heels; or, leopard heels and nude bag.
Matching Hardware: To give your outfit a polished look, wear accessories with the same hardware.  Examples: gold statement necklace, black belt with gold hardware and bag with gold hardware; or, silver statement necklace and black crossbody bag with silver metal straps.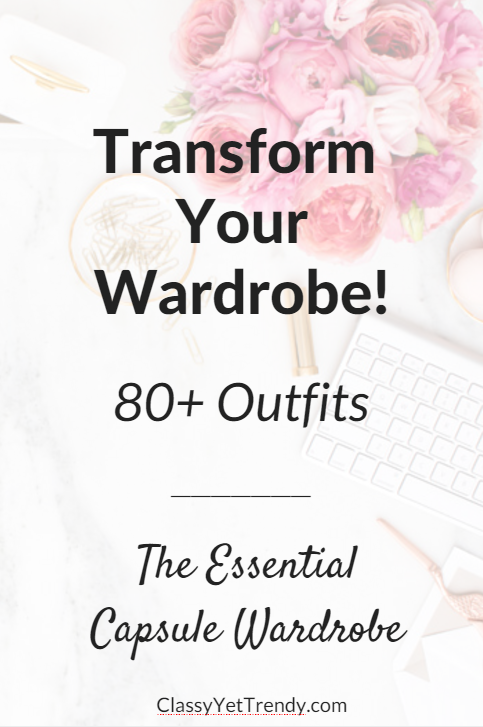 Where To Get Style Inspiration!
There's several ways to get fashion inspiration and you don't have to spend a dime!  Are you looking for ideas on how to wear different accessory combinations?  Check out these sources for great style inspiration: