French Minimalist Winter Travel Packing Guide
Find out what items to pack for 1 week in this travel packing guide!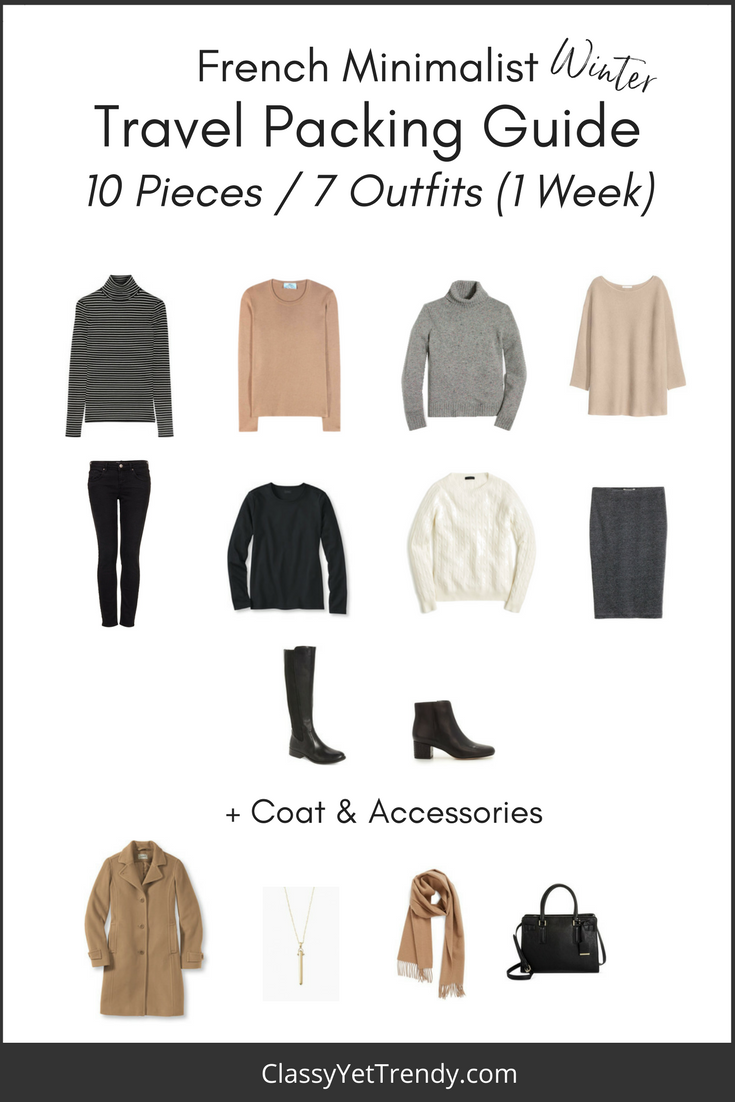 When you travel, you want to pack the least amount possible.  But, you also want to have several outfits too.  How do you do this?
The secret to packing less AND having several outfits to wear is to make sure all your clothes and shoes coordinate with each other.  By doing this, you can create several outfits using the least number of clothes and shoes.  So, if you will be traveling for one week, instead of carrying 7 complete different outfits and shoes, just pack 6 tops, 2 bottoms and 2 pair of shoes.  Bring/wear your coat, a necklace, a scarf and your handbag.  This packing list could even last you 2 weeks or more!  At the end of the week, just wash your clothes and you'll be set for another week!
This packing guide uses clothes and shoes from The French Minimalist Capsule Wardrobe: Winter 2017 Collection e-Book.  This e-Book will show you step-by-step how to create your own capsule wardrobe, which pieces you'll need and includes dozens and dozens of outfit ideas!  Visit the Capsule Wardrobe e-Book Store to see several types of capsule wardrobe styles available.
The 7 Outfits: