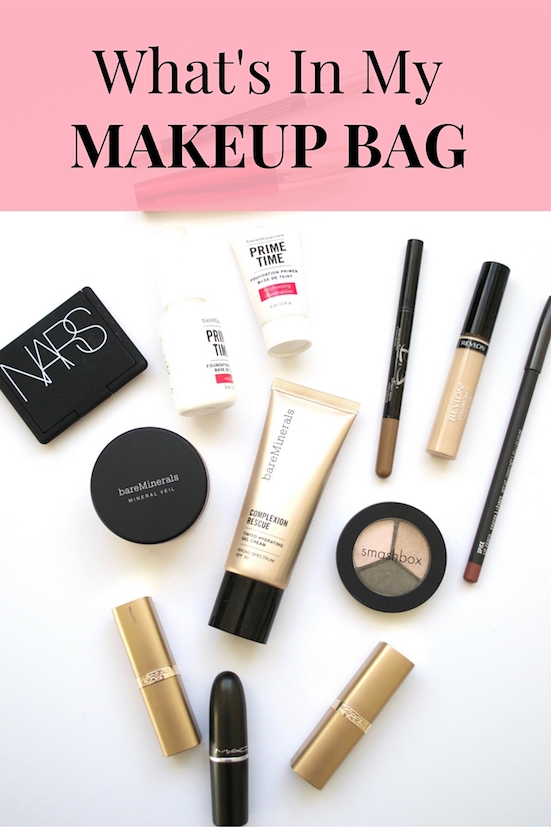 It's been about a year since last year's post "What's In My Makeup Bag".  Has it been about a year already?  My,  how time flies!  I'm using a few new products since the last post.  Did you see my review of my e.l.f. Cosmetics a couple of weeks ago?  Since I like to use different products, I also use those.  In this post, I'm sharing the products I use pretty much everyday.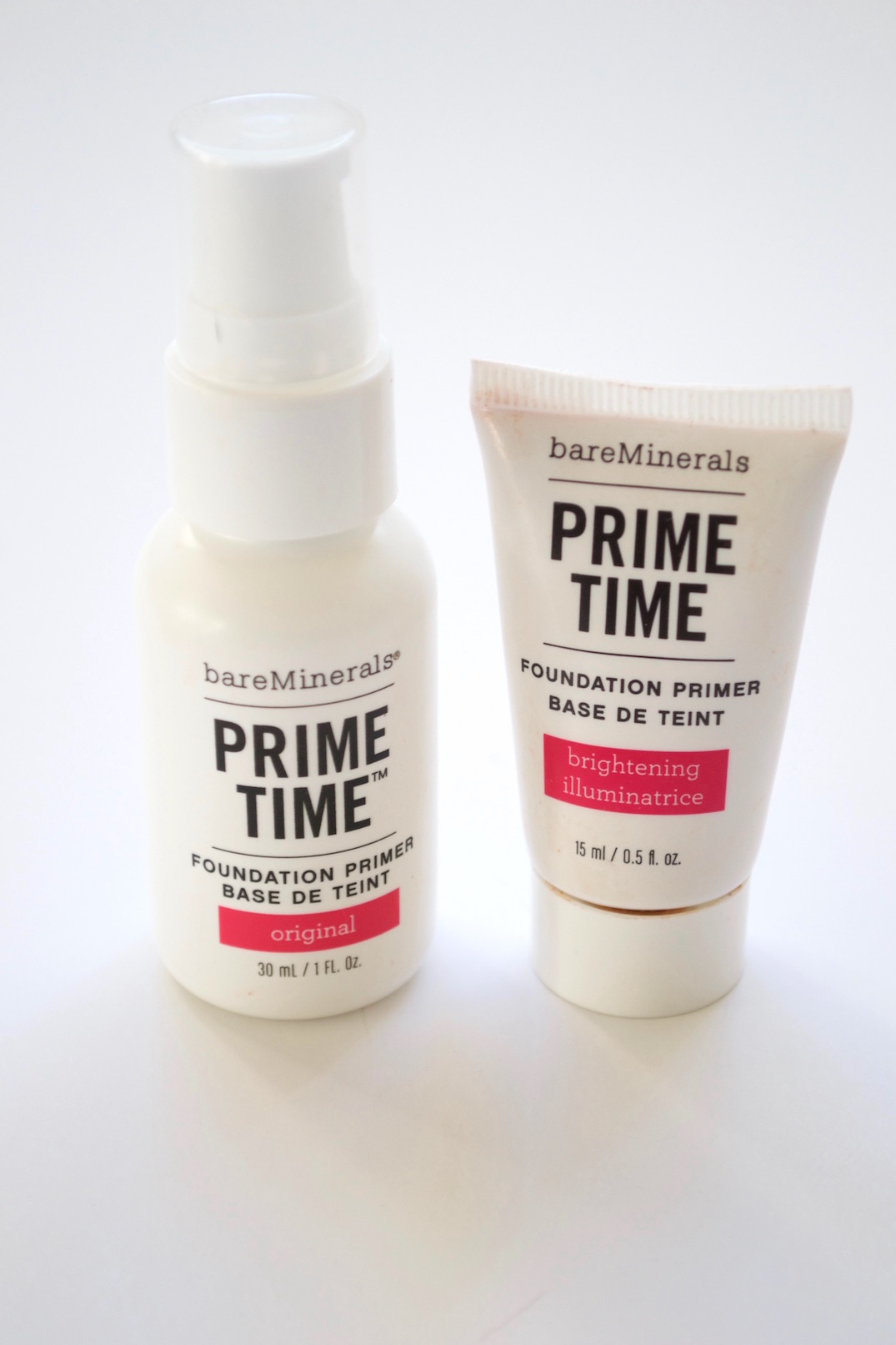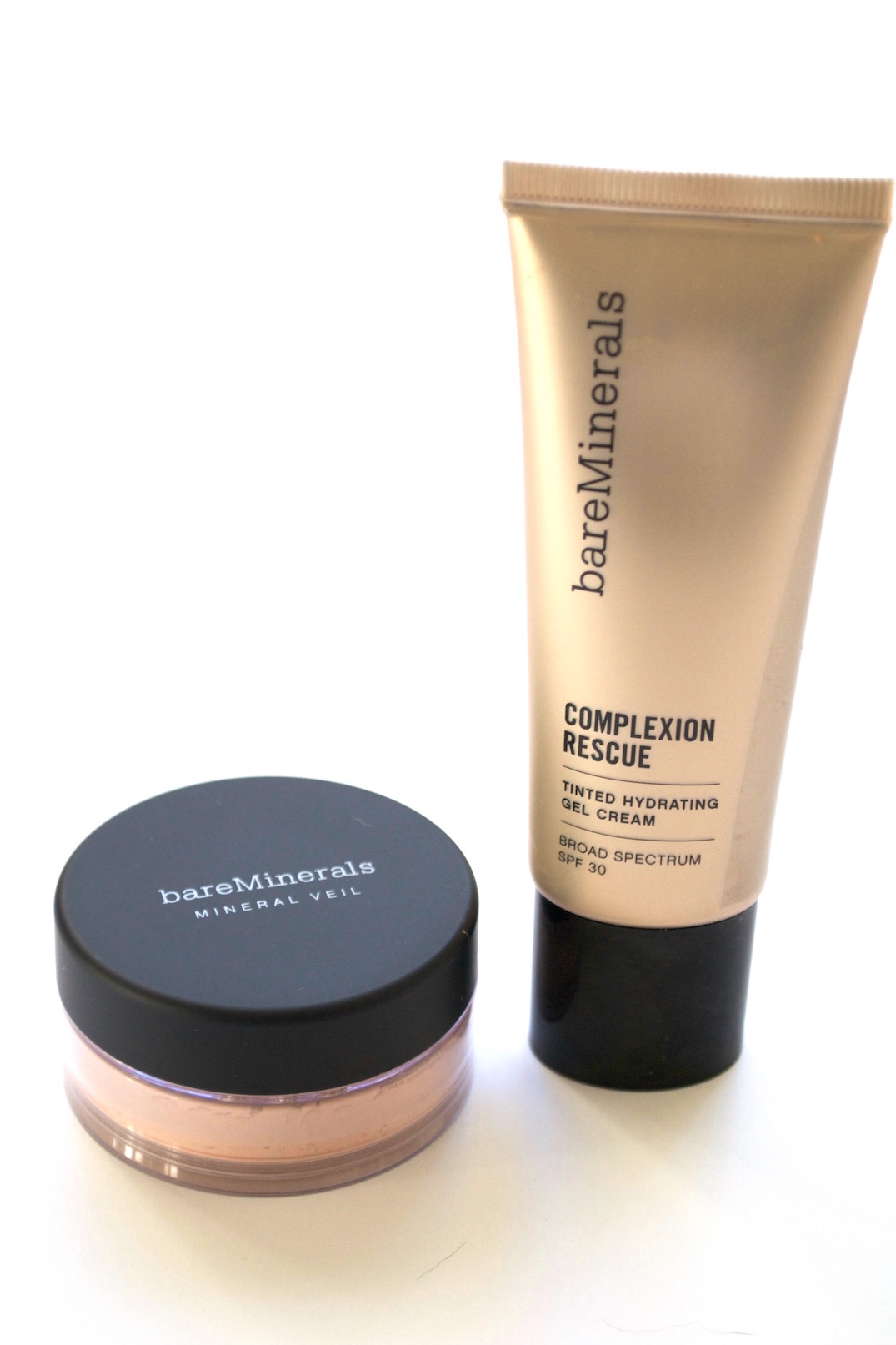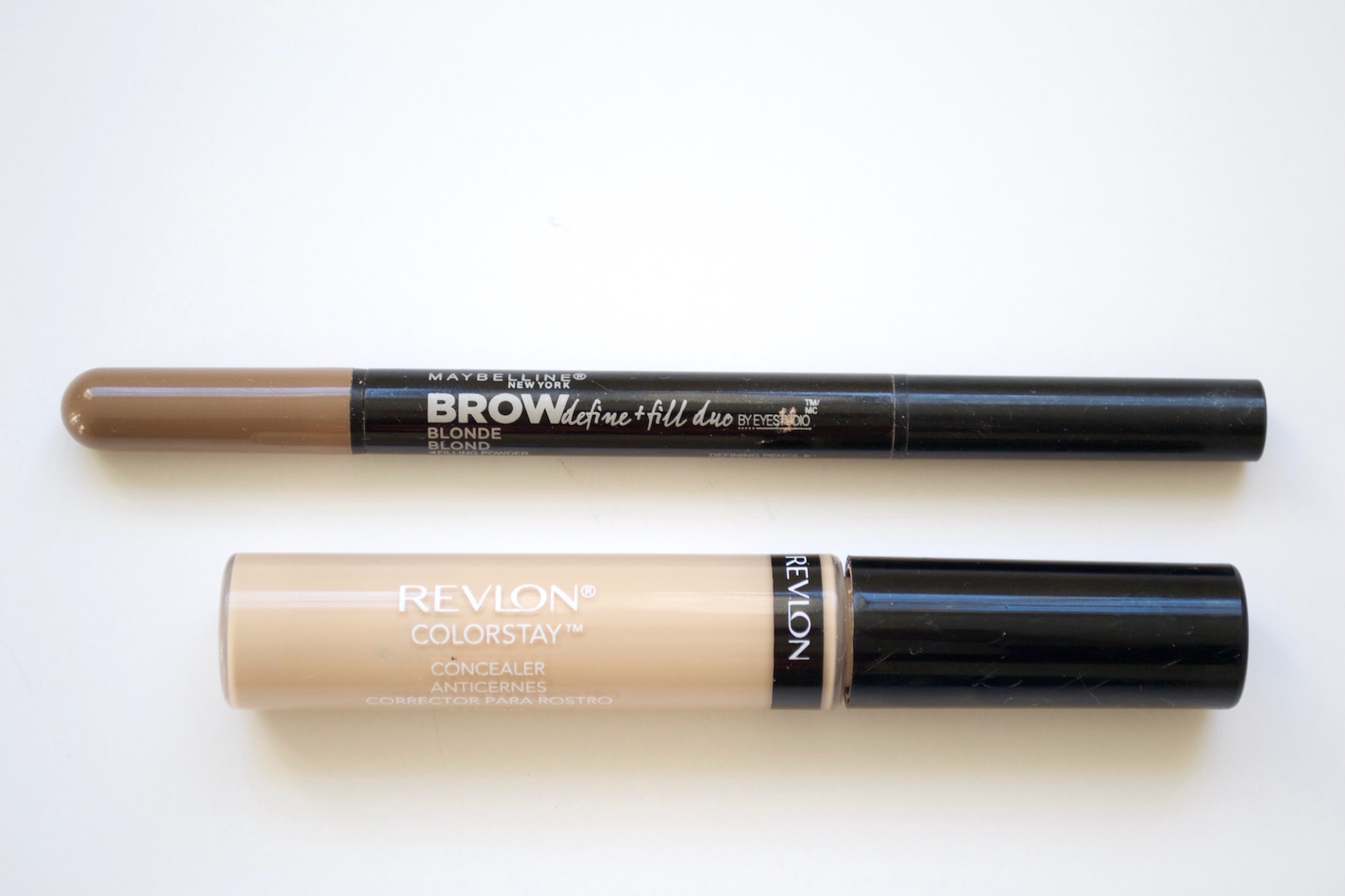 Before I apply any foundation, I apply bareMinerals Prime Time Foundation Primer in "Original".  I received a sample of the "Brightening" formula, which is more creamy.  It works well too.  I recommend using a primer before applying your foundation, because it prepares your skin so you foundation looks smooth.  Next, I apply a concealer under my eyes, Revlon Colorstay Concealer in "Light Pale".
  About a month ago, I wanted to try a different foundation.  Because I have sensitive skin, I have to be selective of the foundation I use.  If I use just any foundation, my skin will break out and itch, and it's not pretty!  I have used bareMinerals Original Powder Foundation for years and it's always my favorite foundation.  I went out on a limb and decided to try bareMinerals Complexion Rescue Tinted Hydrating Gel Cream in "Opal".  It's a CC Cream and Tinted Moisterizer in one.  It's texture is soft and silky smooth and is so easy to apply.  I put a small amount on the back of my hand and apply with my hands.  Use can use as little or as much as you want.  The coverage is light to medium.  I set my makeup using bareMinerals Mineral Veil.  I've used this for years too!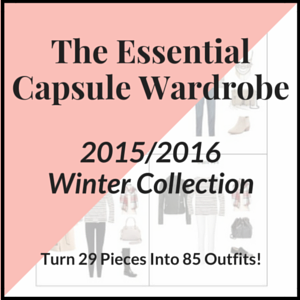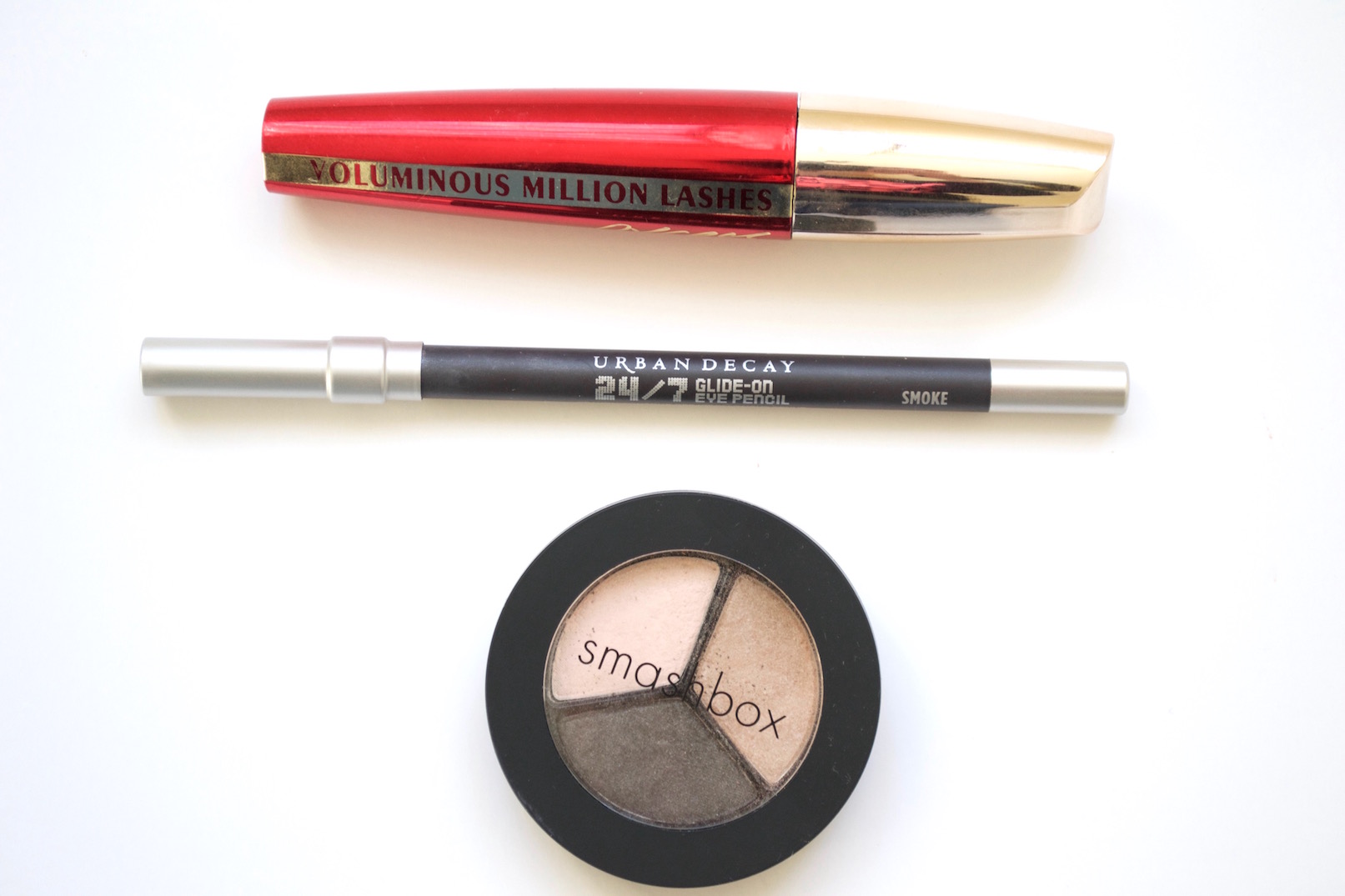 Since my eyebrows are light blonde, I fill them in with
Maybelline's Brow Define Fill Duo in "Blonde"
, which works great!  I apply my
Smashbox Photo Op Eyeshadow Trio in "Shutterspeed"
, then use my 
Urban Decay 24/7 Glide-On Eye Pencil in "Smoke"
.  I love this one because it does just what the name says, "Glides On" smoothly.  I recently purchased
Nars Blush in "Orgasm"
, which is a light neutral peachy color.  I like to use just drugstore mascara, so right now I'm using 
L'Oreal Voluminous Million Lashes in "Black"
.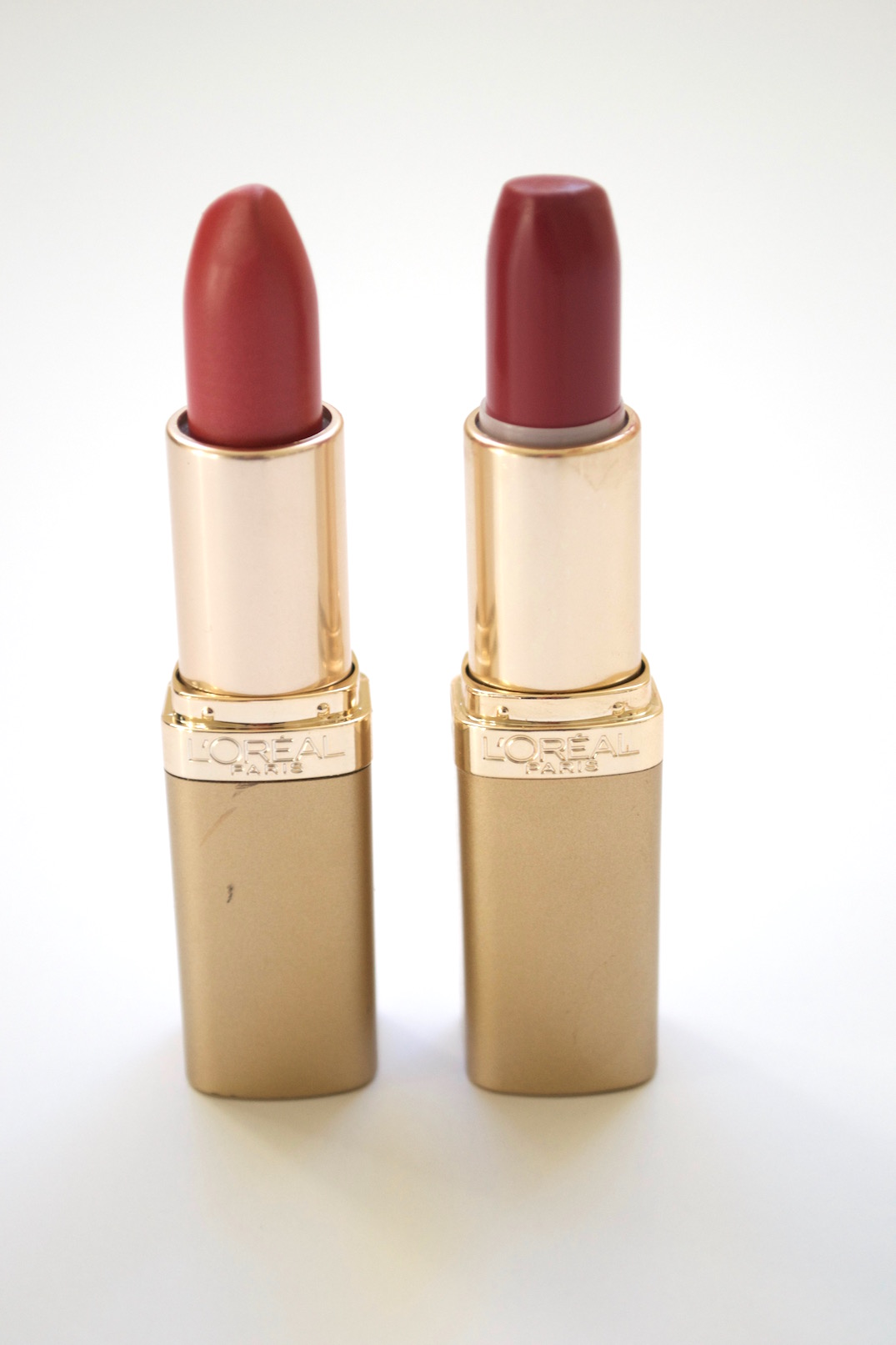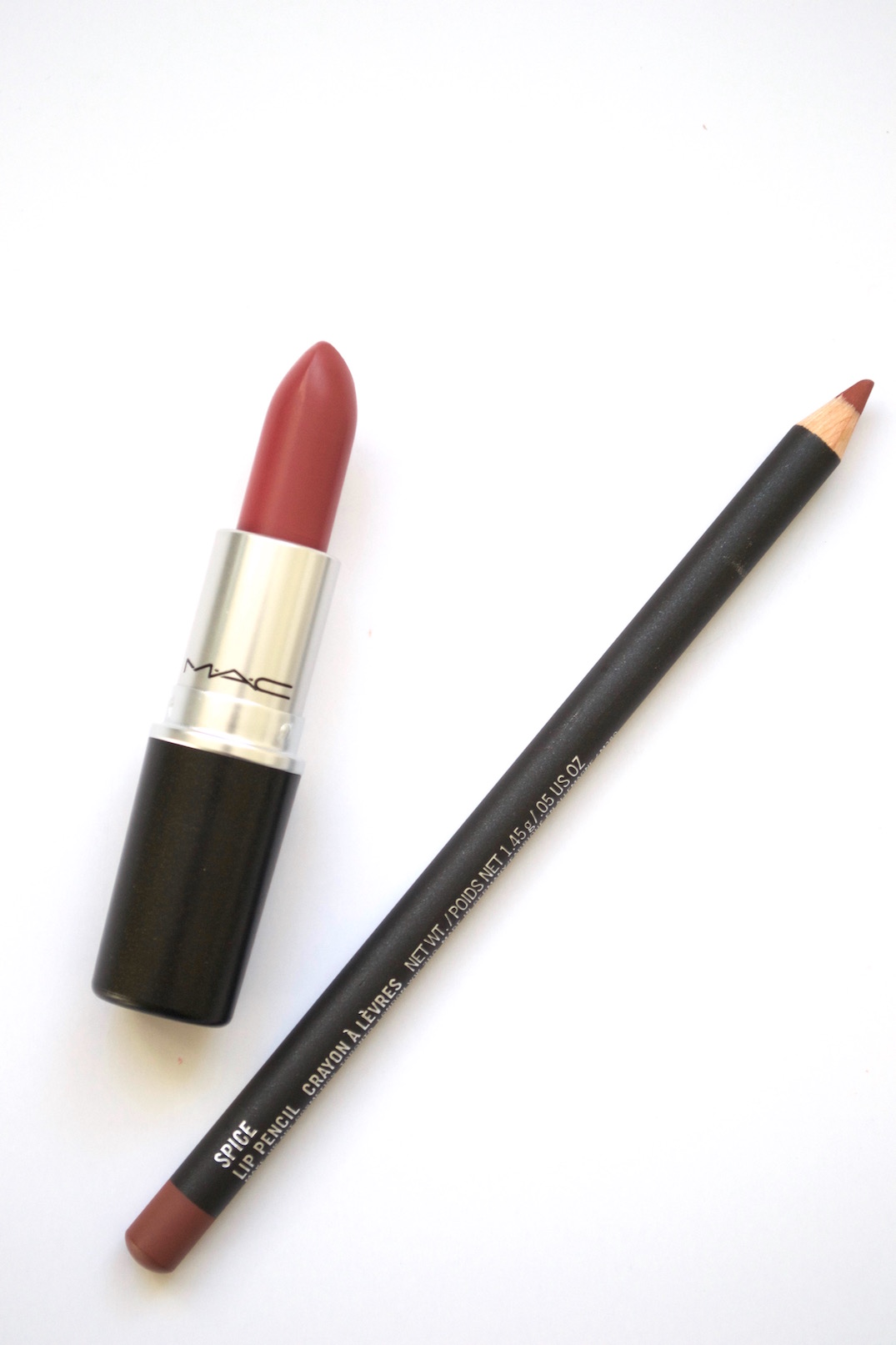 My favorite part of my makeup routine is applying lipcolor.  My weakness is lipcolor!  My favorite shades are berries, corals and black-tinted reds.  I recently purchased my MAC lipliner in "Spice" and MAC lipcolor in "Twig" and Nars Blush in "Orgasm".  I love all three.  My other favorite lip colors are L'Oreal's Tropical Coral and Blushing Berry.
WIN A COPY OF "The Essential Capsule Wardrobe: Winter 2015/2016 Collection" e-Book!
I'm giving away an e-Book to a lucky winner! Enter once a day to increase your chances!
I was not compensated to write this post.  I purchased these products and use them nearly everyday.